Situational awareness? Thanks to ATAK, there's an app for that!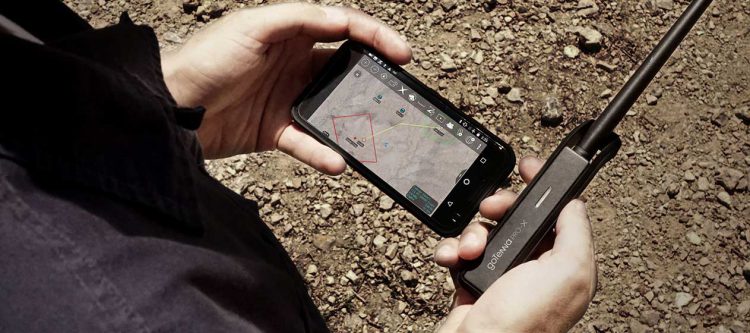 If you've ever served your nation as a member of the military, or served your community as a first responder, you may have heard the acronym, "ATAK." Interestingly enough, depending on which of those communities you were a member of, that acronym could stand for something different. In the military, it stands for "Android Tactical Assault Kit." In the civilian government, it stands for, "Android Team Awareness Kit."

Regardless of what name it goes by, ATAK is a shining example of government innovation solving a major problem – increasing situational awareness in situations where it's needed.

What exactly is the ATAK? What does it do? Why do we need it? Let's take a closer look.

The history and capabilities of ATAK
ATAK is a Department of Defense (DoD) managed and operated software suite that works on a large number of mobile devices that utilize the Android operating system. The system was originally developed by the Air Force Research Laboratory and based on the NASA WorldWind virtual globe.

Today, ATAK enables Android-powered devices to provide improved situational awareness down to the team level, while also improving command and control capabilities for operations. How does it accomplish that? With a very interesting and useful functionality and capability set that includes:
Mapping

– ATAK allows its users to navigate and mark points of interest on a map. It also provides team awareness by displaying every member of a team's location in a common operating environment and on a single pane of glass.

Messaging

– utilizing ATAK, team members can send chat messages to groups and individuals. They can also utilize symbols that can be dropped on the map for others to see and respond to. This can help increase collaboration and coordination and ensure that everyone is on the same page.

Geofencing

– ATAK can deliver alerts to a group or individual when they have moved into sensitive areas or other areas of note. If a warfighter is about to move into range of friendly fire, or a firefighter is about to cross the fire line into dangerous territory, ATAK will alert them so that they can course correct.
With these capabilities, it's clear to see why ATAK isn't just for national security and defense use cases. This functionality also makes it useful for public safety, emergency response, search and rescue and other uses. Because of what it does and what it enables, it has benefits for any organization that needs to keep track of deployed personnel. But what if that personnel is off-the-grid?

Mobile mesh networking and ATAK
Many of the use cases and examples that I've provided for ATAK involved individuals that often have to operate in austere environments. Warfighters are often deployed in areas with no available terrestrial communications infrastructure. First responders and emergency personnel often have to respond and operate in places where the communications infrastructure has been denied or compromised. So, how do they utilize ATAK?

Mobile mesh networking can be an exceptional way to deliver connectivity to smartphones that are off-the-grid. Utilizing mobile mesh networking nodes – devices that connect physically or via Bluetooth to smart phones – connectivity can be delivered into the field to ensure that all team members can communicate and keep track of each other.

All told, all of the ATAK features I mentioned above can be delivered to smartphones via mobile mesh networks. But that could change.

One of the beautiful things about ATAK is the fact that it's a relatively open platform. Approved military and government vendors can develop new apps and plugins for the system. This means that ATAK is an ever-growing, perpetually-evolving application suite that only gains capability and functionality over time.

What can ATAK do, and what can mobile mesh networking deliver to the last mile? It's limited only by imagination and innovation.

In my next article for The Last Mile, I'll take a look at the deployment of smartphones into the field, and why they're increasingly beneficial additions and compliments to the traditionally-provided radios for communication, collaboration and situational awareness.