How federal legislation and new technologies will benefit wildland fire response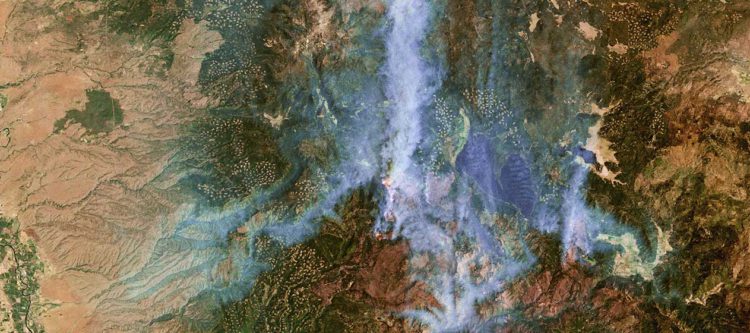 In July 2021, California experienced its second-largest wildfire in history – the Dixie fire. It ignited in the dense forest of Plumas County, and in the weeks and months that followed, it burned through more than 963,000 acres across five counties, destroying 1,300 structures and leveling the town of Greenville. As wildfires have worsened during the past decade, there has been a push to pass federal legislation that offers firefighters more incentives, better safety measures, and more effective technologies to utilize in wildland fire response. 
To get a first-hand account of how federal legislation and new technologies will impact the firefighting community, The Last Mile sat down with seasoned emergency response expert, Kim Zagaris, the Wildfire Policy and Technology Advisor at Western Fire Chiefs Association.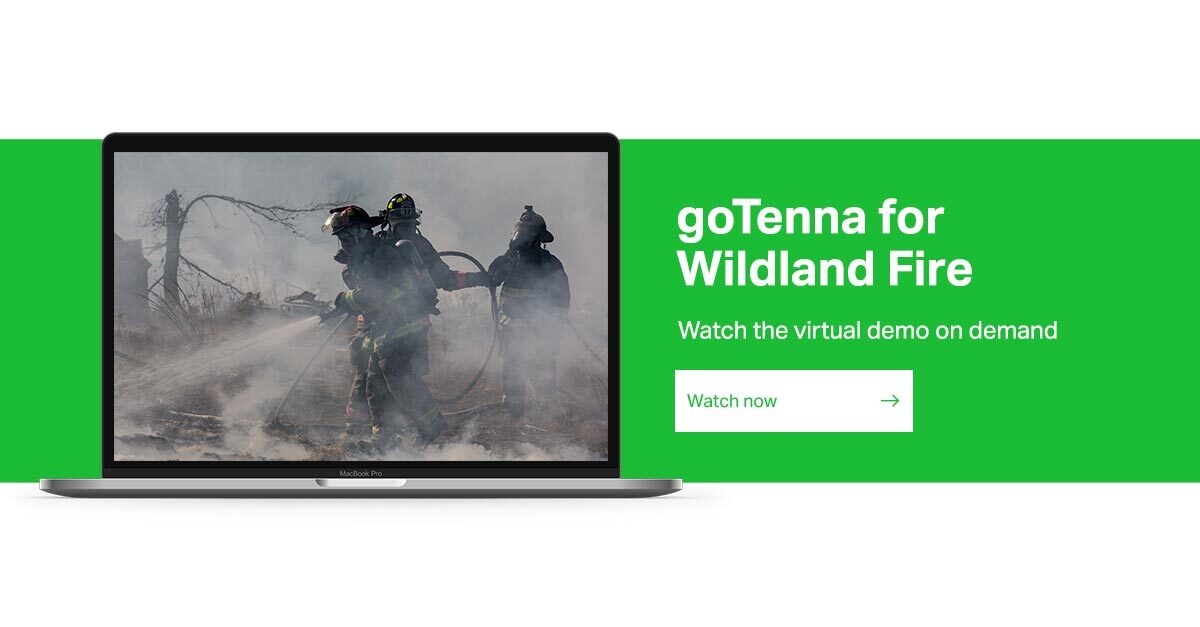 During our discussion, we asked Zagaris about his recent retirement from the California Governor's Office of Emergency Services, after serving more than 32 years as the State and Fire Rescue Chief. We also discussed recent federal legislation regarding firefighter safety and pay, and how emergency response teams are utilizing new technology for situational awareness.
Here is what he had to say: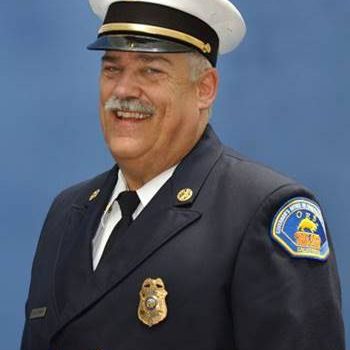 The Last Mile (TLM): Can you tell our readers a bit about your career with the California Governor's Office of Emergency Services (Cal OES), and what your responsibilities are in your new role as the Wildfire Policy and Technology Advisor for the Western Fire Chiefs Association?
Kim Zagaris: After departing from the United States Army, I began my career at the Shasta County Fire Department in Redding, California. After five years with them, I transitioned to the Bureau of Land Management where I worked as a wildland fighter for an additional five years. Following my departure from the Bureau of Land Management, in 1987 I was hired at Cal OES as the Fire and Rescue Assistant Chief. After several tours as the Acting Deputy Chief, I was officially appointed Fire Chief of Cal OES in April 2001, where I remained for 17 years. 
While there, I was the State Fire and Rescue Chief, where I managed the State Fire and Rescue Mutual Aid System, and I acted as the Executive Director for the FIRESCOPE program- the Incident Command System (ICS), and the Multi-Agency Coordination System (MACS). During that time, I grew our program and our Fire Engine Program, which increased our fire engines from 100 to 250 engines. My time at Cal OES was very challenging, yet very rewarding; and after 17 years as Fire Chief, I decided to retire.  
In February of 2019, given the number of wildfires that were resulting in structural damage and fatalities, the Western Fire Chiefs Association created a role for me as their Wildfire Policy and Technology Advisor. As Wildfire Policy and Technology Advisor, I work throughout the western United States and the Pacific territory to discuss wildfires and how to find additional funding to mitigate and manage them. In addition, I am working to develop new technology to increase situational awareness to combat wildfires.
TLM: We've seen an increase in legislation and government initiatives aimed at increasing the pay of firefighters and making firefighters more permanent government employees. Why is this legislation necessary? How has the compensation and employment status of firefighters previously hampered our ability to recruit and retain wildland firefighters and impacted our readiness?
Kim Zagaris: It's very good that the government is creating incentives for firefighters by improving pay and enforcing permanent job opportunities. It's a start, and we need to determine how to advance these efforts more quickly. Permanent government employees with better benefits will foster a positive work environment, as the health and welfare of employees will improve. Most firefighters are deployed for 14 to 21 days, then they return home to rest for a couple of days, which isn't a conducive work-life balance. This is a problem, and I am happy that it is being recognized.
COVID-19 has brought additional challenges to the firefighter recruitment process as we've seen a decline in applications; I'm unsure why. This has had a significant impact on the industry. Our federal partners are struggling to hire new applicants, and new data shows that they may have only 4,000 firefighters by this summer, which also affects the local, state, and tribal, fire agencies as they often work closely together. If any of our partners are weak, then other partners must fill in the gaps.
"We want to ensure – that as we approach incidents during an initial attack – we can electronically distribute data to firefighters that are coming in. We want those on the ground managing the incidents to have the capabilities to quickly adjust as needed." – Kim Zagaris
We also need federal legislators to prioritize ensuring we have an effective initial attack for both ground and air. The quicker we can mobilize resources to either put out a new, emerging fire or slow it down, the better off we will be.
TLM: We've also seen an increased interest in the government to embrace new technologies to help firefighters become more proactive and respond sooner to fires. What technologies can enable that, and how can they help improve wildland fire response?
Kim Zagaris: Currently, we are coordinating with the Department of Defense (DoD) on satellites that detect heat signature differentials. We are also expanding the use of ALERTWildfire cameras throughout the West, to locate fires much quicker. Although this is not new technology, I would like to, once again, begin staffing employees to utilize the lookout towers, as it's a low-cost option, and still a very viable source.
Most recently, the California government authorized state legislative funding for the Orange County Firefighters to use a program called Firewise, which utilizes motion video and infrared to determine how to launch aircraft much quicker. The California Department of Forestry and Fire Protection (CalFire) and Cal OES have requested $30 million, in the new budget year, to fund two planes- 24/7, 365 days a year- to support this program. We are hopeful that Governor Newsom will sign this legislation, as he has been very supportive of it. This program is not only essential for wildfires, but it will also be used for oil spills, train derailments, tsunami outlook, and other all-risk events.
As the government considers new technologies, they must also ensure they have implemented an integration process. A few years ago, Congress initiated legislation for GPS tracking devices on type-one incidents. While that's a great initiative, the government essentially never provided the funding to federal wildlife agencies to get the program up and running. Legislative funding must be redirected internally for agencies to receive it. The federal wildlife agencies are looking for a budget increase this year, so hopefully, this will enhance their chances of receiving it.
TLM: Firefighter safety is a priority for many wildland fire response organizations and even lawmakers. What role can technology play in keeping firefighters safe? Where could and should firefighting organizations be investing in?
Kim Zagaris: It's critical to have GPS capability to confirm the location of our personnel on the ground, our vehicle fleet, and our aviation fleet. In addition, it's essential to have access to technology for aviation assets, sensor capabilities to confirm the fire location and heat signatures. 
We also must readjust how our incident management teams coordinate. During World War II, we used aircraft to support ground troops, which required strong coordination to ensure that when dropping ordinance, we didn't hit our resources. This is the level of coordination we need our incident management teams to adopt.  
Regarding wildland fires, we have to continue developing situational awareness capabilities. During the 2013 RIM fire, we used a program called SCOUT, which, at the time, was considered the next generation of ICS. We also utilized the MQ-9 reaper, and Automatic Vehicle Location (AVL) equipment intermixed to coordinate information with the Air Force, the California National Guard, the California Air National Guard, and ground troops.
Our coordination efforts were not easy as we had to learn each other's preferred abbreviations, operation styles, and chain of command to develop situational awareness capabilities.
TLM: We've often heard that communications and situational awareness become a challenge in wildland fire response scenarios. What alternative technologies are firefighting organizations exploring to enable comms and situational awareness in off-grid locations where terrestrial networks are either unavailable or denied because of the fire?
Kim Zagaris: The FirstNet program is an independent agency within the U.S. Department of Commerce, which is managed by the FirstNet authority. A year and a half ago, FirstNet deployed a Compact Rapid Deployable (CRD) cell tower, which can be purchased by local agencies to easily set up communications for an emergency or a special event to ensure they have a secure reliable.
The FirstNet program also implemented MegaRange, which is a solution that enhances the connectivity and throughput of data services to their cell towers. Because FirstNet is a federal agency that gets 1.25 additional watts, they can transmit and receive data back and forth on the device, depending on the terrain you're in, which ultimately offers twice as much capability. If you're in a wildland fire area that doesn't have a lot of towers, by having MegaRange, you will have extended capabilities. The CRDs have the same capabilities.
"It's critical to have GPS capability to confirm the location of our personnel on the ground, our vehicle fleet, and our aviation fleet. In addition, it's essential to have access to technology for aviation assets, sensor capabilities to confirm the fire location and heat signatures." – Kim Zagaris
There are a lot of satellite capabilities out there, such as small compact cellular capability that can provide great communication to the incident command post. State, local, and federal incident management teams need more of a pipe, and more broadband to bring information and share it, especially when you begin using GIS and other capabilities.
In addition to wildfires, we also must consider preparedness for hurricanes, tornadoes, floods, and other disasters and emergencies. The more resilient our network is, the more capable our products are to plug and play.
TLM: If all else fails, have you considered exploring any mobile mesh networking to enable situational awareness and communications?
Kim Zagaris: Yes, we are exploring mobile mesh networking with different vendors.
Last year, the federal wildlife agencies offered $5 million to purchase additional technology, so we'll continue to work with them. At Western Fire Chiefs, we've also been working with AT&T, FirstNet, FirstNet Authority, and our federal partners. When covering an excessive amount of terrain, it's difficult to bring technology. However, I foresee us having a better opportunity to utilize that capability soon.
We want to ensure that – as we approach incidents, during an initial attack – we can electronically distribute data to the firefighters that are coming in. We want those on the ground managing the incidents to have the capabilities to quickly adjust as needed. 
TLM: This week, IDGA is sponsoring the Wildfire Management Summit. As the Summit's Chairman, can you tell our readers a bit more about this event? Who is recommended to attend? How can the discussion at the Summit benefit them?
Kim Zagaris: I believe we are going to learn about new developments in the West and how to receive more aviation resources.
The summit will also be a great opportunity to learn more about international incidents, and how their emergency services teams are managing their wildfires. Australia frequently experiences wildfires and climate change, and a few years ago we learned that they began dipping into water sources at night to refill helicopter tanks. After learning of this technique, we have since adopted it for California nighttime firefighting.
I hope that the summit fosters more information sharing so that we can continue to grow and develop better processes.
To learn more about the capabilities and benefits that mesh networks can deliver to wildland firefighters and response teams, download our new white paper "Location Tracking Systems for Wildland Firefighters," here.