Welcome to The Last Mile…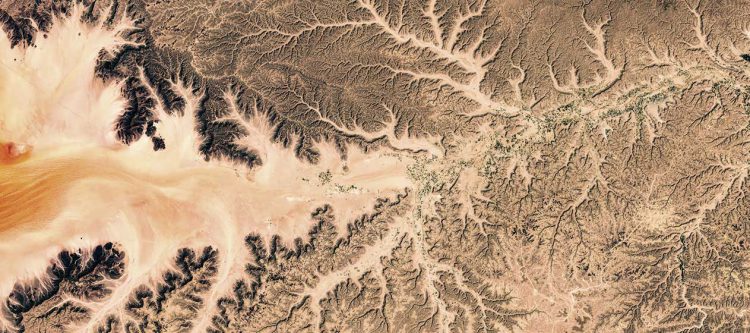 All levels of government – from federal government agencies, to state and local government organizations, to the military – are increasingly turning to technology to increase efficiency and better serve constituents. It's a trend that you may have seen referred to as, "digital transformation," and it's driving massive investment in new technologies, innovative solutions and advanced applications.

But government agencies, military organizations and public safety professionals are often working in austere environments. They're deployed overseas to battle adversaries. They're fighting the elements to rescue victims of floods, wildfires and hurricanes. Or, they're otherwise off-the-grid, providing important citizen services or oversite in rural or undeveloped areas.

In these places, the digital transformation that's revolutionizing how government agencies do business may seem like science fiction. That's because the terrestrial, radio and cellular networks – the very networks that we rely on for critical communications services – simply don't exist. Or they're denied or compromised.

The lack of these networks can make it virtually impossible for government workers, first responders and military personnel to get the same IT services, applications and tools in the field that they enjoy at home. Worse, it can make situational awareness difficult for both the people in the field and the military leaders, dispatchers and senior employees that sent them there.

As our government continues to identify new and innovative ways to increase the operational efficiency of its personnel and better service its constituents, it also needs to ensure that basic communications and situational awareness requirements are met outside of the office, away from the base and off-the-grid. And that's where mobile mesh networking can help.

Mobile mesh networking is a new take on a technology that has been around for a while and that is widely used for many different capabilities and functions. But, now, it's also capable of extending connectivity and communication to the last mile. With mobile mesh networking, government agencies can deliver some of the mission-critical applications and services that government employees, soldiers and emergency first responders need in the field, even in the most off-the-grid, austere environments.

In future articles on The Last Mile we'll be taking deep dives into mobile mesh networking, defining it more granularly, exploring some of the use cases for the technology and discussing some of the different ways it can help government agencies increase connectivity and situational awareness in the field.