3 communications lessons from Hurricane Ian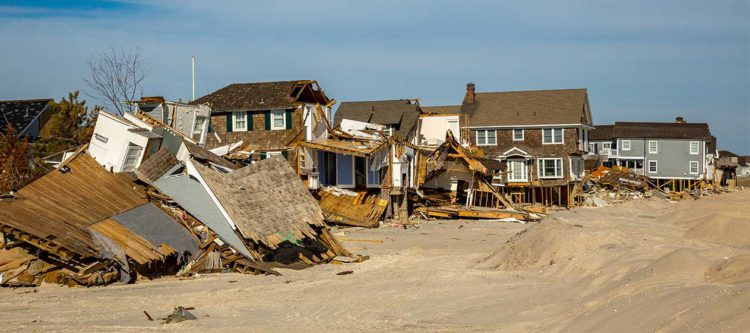 In early October, in the wake of Hurricane Ian, Chris Teale, a staff reporter at Government Computer News (GCN),  authored an article about the need for communications both during and before natural disasters. In his article, Chris referenced a report by the Federal Communications Commission to illustrate the hurricane's impact on the state's terrestrial and cellular networks, noting that:
"The situation in Florida showed how quickly that communication infrastructure can fail. According to data collected by the Federal Communications Commission, almost 18 percent of cell sites in Florida were out of service on Sept. 29 as Hurricane Ian made landfall…"
Chris goes on to mention that cellular service providers moved quickly to get service restored, before calling for governments to embrace new communications methods and avenues so that government agencies can share vital information with constituents before, during, and immediately after a natural disaster.
And while Chris' reporting about the storm's aftermath and the resulting demand for more resilient and reliable systems and networks for constituent communications is 100 percent accurate and on target, the article leaves out something critical. Constituents aren't the only ones relying on those failed cellular and terrestrial networks in the aftermath of storms like Hurricane Ian – so are emergency crews and first responders.
Here are three communications lessons that we've learned from Hurricane Ian and other recent natural disasters:
No networks mean no comms for first responders
When Hurricane Ian swept through the Sunshine State it contributed to the deaths of more than 120 Floridians and caused more than $50B in damages. In the flooding, destruction, and chaos that followed in the hurricane's path, emergency personnel and first responders were working to rescue people trapped by the storm and save the lives of those endangered by flood waters.
Emergency personnel don't just rely on voice radios for communication anymore. Today, these life-saving tactical operators often utilize their personal mobile devices and smartphones to stay connected. And for good reason.
According to Ray Storm, the Founder of Beyond the Edge Institute, an organization that trains first responders to operate in off-grid, comms-denied environments:
"…a lot of rescue technology right now is moving towards the phone as a platform for their apps and hardware. Hardware is super expensive to [research, develop], test, work out all the bugs, and bring into production. Phones have functions such as GPS, photo, video, and communications, so it's a no-brainer that [rescue technology] is going to the phone as the platform."
But, when a natural disaster like Hurricane Ian strikes, those networks can be unavailable for an extended period of time either because they were compromised or overloaded. This is something that Greg Albrecht, a first responder and goTenna Public Safety Technical Consultant, saw first-hand in the field:
"The San Bruno gas pipeline explosion is a prime example of comms infrastructure being taken down due to overloading. When all the first responders arrived on the scene, none of their cell phones were working due to the concentration of people attempting to connect via cellular connectivity. The flip side of that [is] when a region or area is hit with a natural disaster that completely knocks out power or cell phone towers, or the backhaul to the cell towers is down."
Cell service restoration cannot keep up with first responders
In his article for GCN, Chris Teale notes that the cellular providers moved quickly to get service restored following Hurricane Ian. But, according to Greg Albrecht, even that might not be fast enough: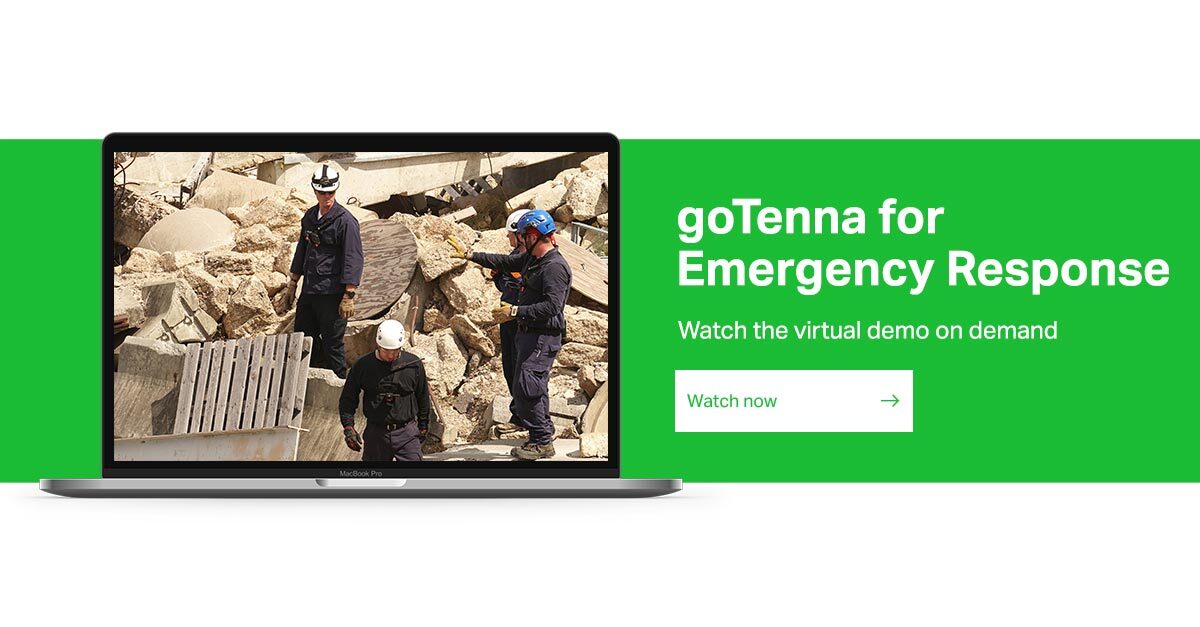 "…cellular carriers are incentivized to bring that connectivity back up as quickly as possible, but their 'quick' timeline is much different from the timeline of a first responder. We don't have time to wait for AT&T or Verizon to bring in a cell on wheels. And those crews will often rely on first responders to provide them safe access to the area – first responders that don't have communications or situational awareness because their networks are down."
While the GCN article is correct – communications to constituents are essential and more channels to get messages through to citizens are necessary – state and local governments also need to start identifying ways to enable essential, mission-critical services and communications capabilities to emergency response personnel.
That means they need to start thinking outside the box – or at least outside of the communications tools and services on which they've traditionally spent public safety and emergency response budget dollars.
A new generation of emergency communications
Historically, state and local government organizations, law enforcement agencies, and emergency response organizations have invested in voice radios and permanent radio relays/repeaters to meet the needs of their tactical operators. But as emergency response technologies and applications migrate to smartphones and mobile devices, what was the tried-and-true technology is no longer enough.
Government organizations and agencies are faced with a window of time – from when terrestrial networks go down, to when cellular providers can get them reconnected – when their emergency response personnel are without connectivity. And that can cause significant problems.
Greg Albrecht provided an incredibly detailed description of what operating without trusted communications could be like. When describing an operation that he participated in during the response to the Glass Fire, he said:
"The fire had already passed through and burned out all the fiber optic lines going up to the valley. The only way to get connectivity back to this mountain town was through satellite. Luckily there was a plateau, and we could actually use a satellite, but we didn't know that before traveling to the site. We went up there completely blind. We had nothing. I personally never want to experience that again."
Luckily, first responders like Greg don't have to. Mobile mesh networking can give them the basic connectivity, communications, and situational awareness capabilities they need in that window between when the terrestrial networks are down and when the providers restore connectivity.
Mobile mesh networks are rapidly and quickly deployed to tactical operators. The mobile mesh nodes are small, lightweight, and portable. Also, the nature of the ad hoc network that mobile mesh networking nodes create means that there is no single point of failure – since each node receives and retransmits messages.
More importantly, mobile mesh is evolving. As the technology has been increasingly adopted by large government agencies, military organizations, and emergency response organizations, it has been improved and optimized to meet the requirements and unique challenges presented by large, enterprise deployments.
Today, mobile mesh networks can encompass a massive number of nodes across an enormous geographic area. A new generation of mobile mesh networking nodes is being developed that can be more easily programmed and managed en masse for large, coordinated disaster response operations. And semi-permanent relays are being developed that ensure that remote locations and areas prone to natural disasters can quickly be covered with a blanket of connectivity when disaster strikes.
Hurricane Ian was another example that state and local governments need to improve every aspect of their emergency communications and networks. But it's not just about communicating with constituents. The actual first responders that are boots on the ground, saving lives need connectivity, too. And it's not enough to invest in voice radios and radio relays anymore.
Today's emergency response personnel need access to their mobile devices. They need them to function in that window immediately following a disaster. And this is why new technologies like mobile mesh are now mission-critical and potentially lifesaving.