"Leave behind" sensors for denied areas – a low-risk supplement to airborne ISR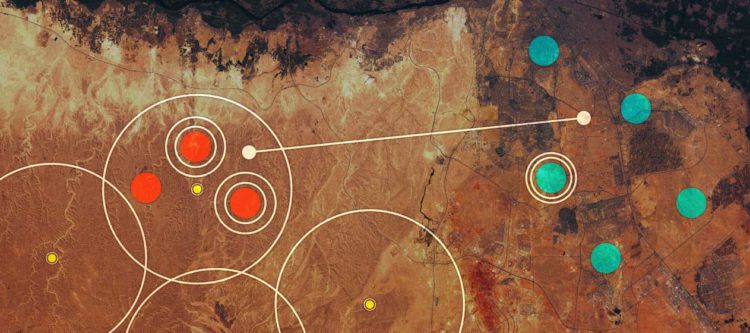 The United States Department of Defense (DoD) relies on a core support system to enable mission success for warfighters on the ground. This support system generally includes air supremacy, capable communications infrastructure, and logistical arrangements for food and supplies. 
While communications and food for troops seem like common sense, some readers may not realize the importance of air superiority to the mission. Without air supremacy, it can be extremely difficult to maintain situational awareness on the ground.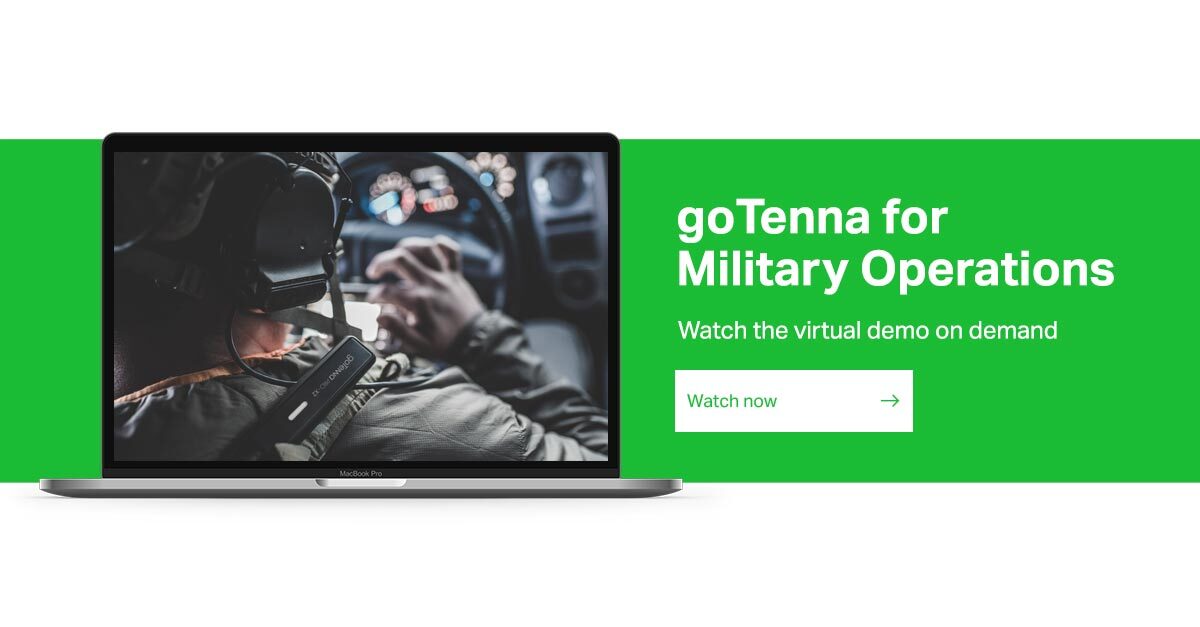 However, today's DoD faces a much more sophisticated, near-peer adversary than they have in the past few decades. With the War on Terror in the rearview, the DoD is shifting its strategy and focus from war with less advanced insurgents to potential battles against adversaries such as Russia and China.
Should active fighting ever occur between the United States, its coalition partners, and one of these adversaries, air superiority is not guaranteed. In fact, many of the traditional ways the DoD leverages air assets for ISR and situational awareness will no longer be an option. 
According to Andrew "Fluff" Jeffrey, the Director of Business Development for Intelligence, Surveillance, Reconnaissance and Space Solutions at Collins Aerospace, "Large, near-peer adversaries such as Russia and China have the capabilities and weapons to make every domain a warfighting domain. This means that the air domain of today and tomorrow isn't benign – it's an austere warfighting domain where ISR missions will be contested. In this new reality, parking a UAV over the battlefield or the enemy position would be impossible."
With a massive explosion of IoT sensors and devices, there is now a large ecosystem of "leave-behind" devices at the disposal of ground forces…[that] have proven to be extremely useful in maintaining situational awareness and protecting lives.
In this new, more austere air domain, the DoD is pivoting its focus from utilizing drones for ISR, to utilizing fast-moving jets. However, they're also exploring a ground-based alternative that can help to increase situational awareness for senior decision-makers and warfighters, alike.
With a massive explosion of Internet of Things (IoT) sensors and devices, there is now a large ecosystem of "leave-behind" devices at the disposal of ground forces. A sensor is defined as any device capable of detecting or measuring a physical property and recording, reporting, or otherwise responding to it. And this new generation of network-enabled sensors has proven to be extremely useful in maintaining situational awareness and protecting lives.
Here are three ways that these sensors are benefitting today's warfighter and the DoD:
Sensors can be spectrum analyzers, cameras, microphones, or even a thermometer. Deploying remote sensors in a denied area can create a reliable "electronic perimeter" that can be used to alert friendly forces of an enemy's presence in real-time. This creates a safer operational environment when air-based situational awareness support is unavailable.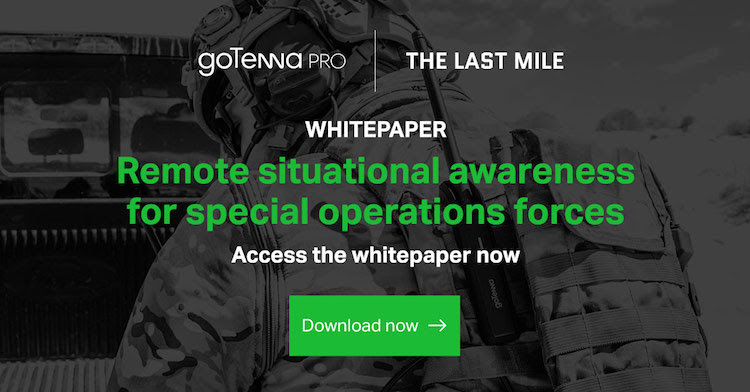 Utilizing spectrum analysis technology, a sensor can detect and report the presence of radios, phones, or any other device which may emit an electronic signal or radio wave such as laptop computers, modern vehicles with "smart" technology, smart-watches, or even wireless earbuds.
This can give critical information to ground forces on the presence of potential enemy forces approaching the area.
Sensors can report information in a multitude of ways, including Wi-Fi, BlueTooth, LTE, GSM, UHF, VHF, and others. But it's also possible and beneficial to utilize a mesh network for sensors to communicate with each other and with any monitors. 
Utilizing mesh in addition to other reporting channels can create several avenues for information to be transmitted where it is needed and can act as a fail-safe or load balancer in the event of a single sensor failure.

Also, utilizing a Low Probability of Detection (LPD) radio or transport method between sensors and monitors – such as mobile mesh networking – can ensure that sensors are not detected in the event the enemy is utilizing the same analysis technology.
A "leave-behind" device can be defined as a device that can be abandoned without regard for its recovery and without damaging national security, operational security, or mission capabilities. "Leave-behind" devices do not store any classified or protected data, including COMSEC or other cryptographic control data.
The emergence of low-cost "leave behind" sensors that can be abandoned in a denied area can reduce the need for warfighters to conduct ISR missions in austere, enemy-controlled areas. Any ISR mission in denied areas can result in casualties. By utilizing "Leave Behind" sensors, data can be generated without putting warfighter lives at risk.
Today's sensors are cost-effective, reliable, and versatile. Utilizing these sensors in a denied area can create valuable situational awareness where air support is unavailable or completely denied. 

Sensor locations and data can also be imported into multiple Common Operating Picture (COP) platforms to bring valuable data to the forces on the ground, and to remote locations as well.
Click HERE to learn about the benefits of leveraging IoT sensors at the last mile.
To learn more about how mobile mesh networking devices can enable mission-critical communications for military personnel and tactical operators click HERE to watch the Webinar, "Testing goTenna Pro X Mesh Networks in a Dense Forest."