3 ways nonprofits utilized mesh networks to stay connected off the grid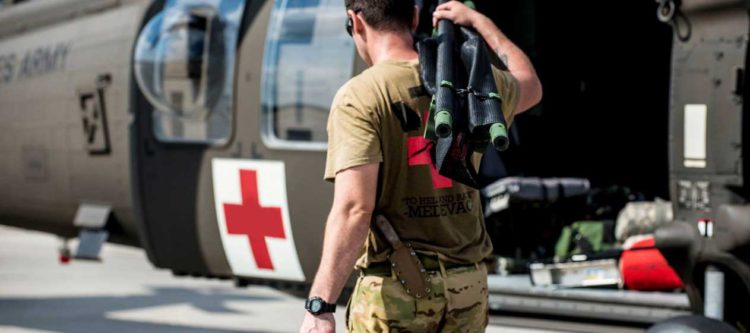 From performing mountain rescues to establishing resilient communities in hurricane-prone regions, having access to reliable communications is critical for the success of both short-term and long-term recovery efforts executed by nonprofits and humanitarian aid organizations. 
According to the World Economic Forum, humanitarian crises are more frequent and severe than ever, resulting in an increasing need to mobilize front-line responders and nonprofits. However, mobilizing and deploying to a crisis is no walk in the park – especially in areas with little to no connectivity. As we discussed in a previous TLM article, responding to a disaster, crisis, or conflict often involves a large number of personnel from various organizations with long lists of tasks and objectives to complete. With so many different moving pieces, making sure everyone is in the right place and doing the right job is essential to ensuring a safe and smooth recovery effort.
With mobile mesh networking, nonprofits have the ability to maintain connectivity when cellular networks are down or where they simply don't exist. By connecting a mobile mesh device such as the goTenna Pro X2 to the goTenna Pro App or the TAK app via Bluetooth, users can create an instant, ad-hoc network at their fingertips with little to no onboarding necessary. These devices are lightweight, scalable, and easy to distribute, making them incredibly easy to deploy at a moment's notice. By using mobile mesh, responders have access to the situational awareness and critical communications needed for a coordinated recovery effort. 
Take a look at a few of the ways mesh networks kept nonprofits connected while off the grid:
1. HARP conducts rescue and triage after Hurricane Dorian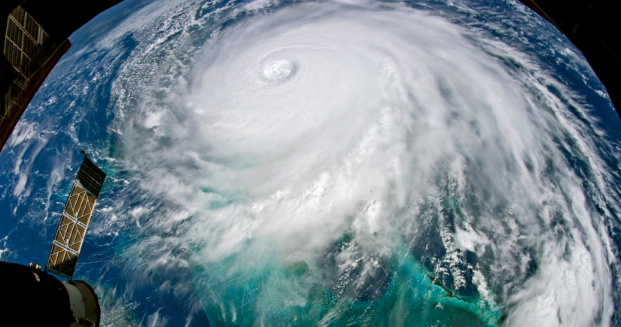 When a situation arises that requires an immediate response with little time for recovery organizations to mobilize, enabling front-line operators with technologies that maintain uninterrupted connectivity to exchange real-time information will ultimately ensure a more coordinated response. Additionally, these technologies have to be easily deployable and scalable to ensure a network can be sustained over a large geographic region and can be deployed quickly in case immediate action is needed. 
After Hurricane Dorian hit the Bahamas in 2017, HARP Rescue utilized mobile mesh devices to conduct body recovery, medical, and triage on the island of Abaco. With little onboarding necessary to get the network up and running, operators now had the situational awareness and critical communications necessary to conduct their recovery efforts. Land and water-based rescue teams could successfully put out requests to supply distribution teams with zero drops in communication. Doctors could put out requests for medical supplies and coordinate with other doctors around the island as well as search and rescue teams on what to do if survivors were found. With mobile mesh, everyone on the network could keep track of their medical volunteers, search and rescue teams, as well as supply distribution teams, even when cellular infrastructure was nonexistent. 
"The last thing you want to do is lose track of people in the field and ham radios did not solve that problem. [goTenna Pro] was a lifesaver. We wouldn't have been able to communicate in the field otherwise. It was the crux of everything we were doing." – Burke Bryant, President and Founder of HARP. 
2. Foundation for Puerto Rico establishes resilience in Puerto Rican communities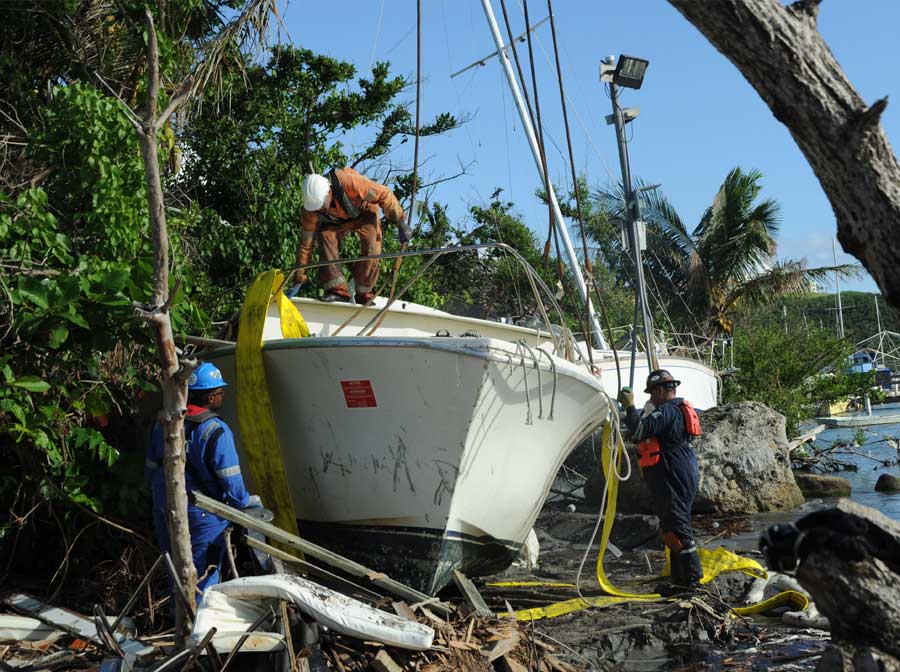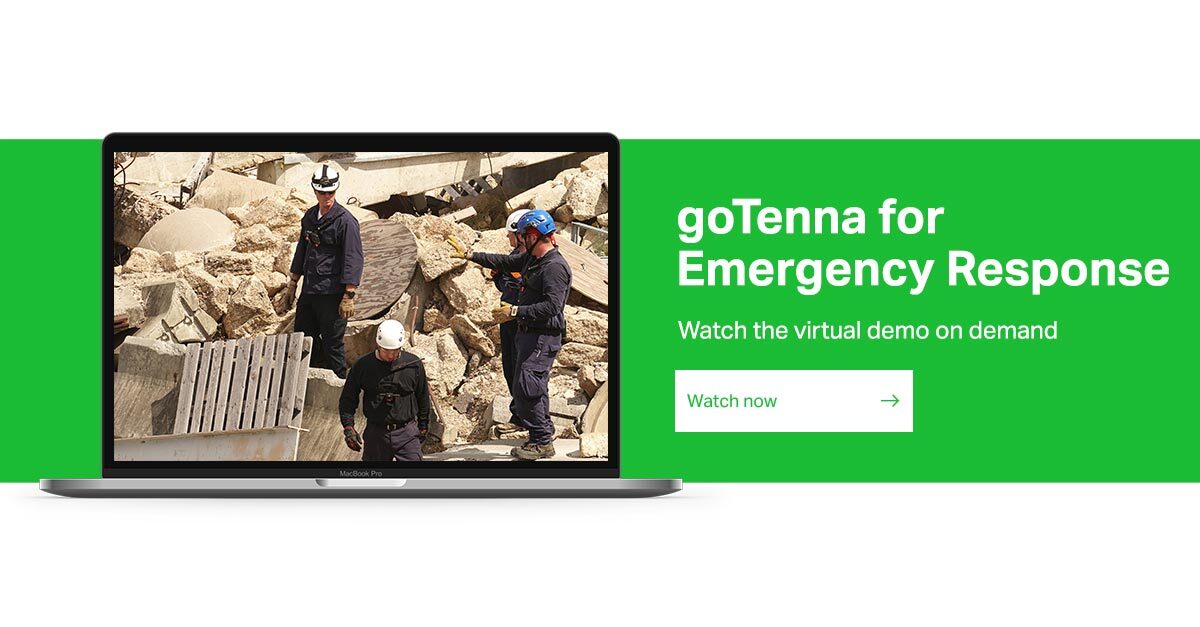 Puerto Rico is a perfect example of why resilient communications networks are essential for emergency communications preparedness. After being hit by Hurricane Maria and Hurricane Irma within a two-week span, the island was left with widespread and catastrophic damages. For weeks after the storms hit the island, residents lacked electricity, fresh food, and clean water, and with many roads left impassable, communities could not access medical care. Cellular towers were immediately destroyed, leaving many families with zero way to contact family and friends. 
While nonprofits and front-line rescue volunteers can't stop disasters from happening, they can certainly take steps to ensure communities are prepared for when one ultimately strikes. In 2021, Foundation for Puerto Rico donated goTenna Pro X devices to local nonprofits as part of its Bottom Up Destination Recovery Initiative (Bottom Up) program. In an effort to build up resilience in the community, the goTenna devices would be used to ensure that in the case of a catastrophic hurricane, the island would have a lifeline communications tool. 
"It's a technology that increases the ability to create connectivity anywhere on the island. The teams work by communicating with each other, this allows all recipients of this technology to establish direct communication in the event of any emergency," –  Carlos Ayala, program manager, Foundation for Puerto Rico.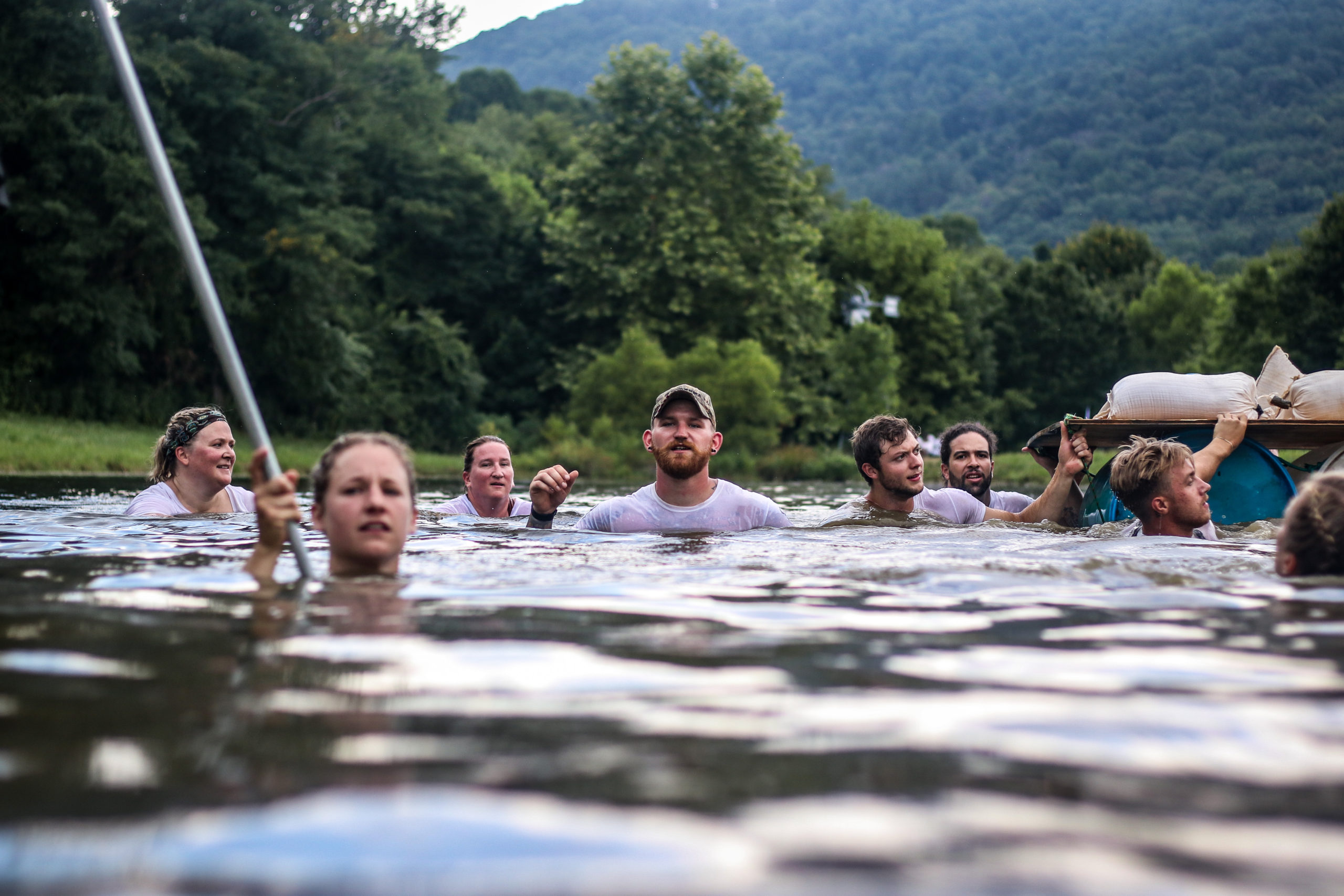 3. Hero Games Charity tracks participants in mountainous, off-grid terrain
In September, Hero Games Charity held its annual give back with honor competition, a 6-hour-long fitness competition honoring a fallen Special Operations Forces soldier. Since cell phone coverage was spotty within the parameters of the treacherous competition course, Josh D, Founder of Hero Games Charity, needed a way to accurately track the 100 competitors participating in the competition. As a solution, Josh was provided with 9 goTenna Pro X devices for the competition. These devices were dispersed throughout the course in strategic locations that would allow the entire course to be covered via a mesh network.
Much like an actual disaster recovery zone, each device node was placed in a location along the course, including HQ, that would allow Josh and other attendees back at headquarters to track everything that was happening on the course in real-time. Participants were able to share critical information via their mesh networks throughout the competition without having to stop and relay their locations. Back at HQ, a common operating picture was formed allowing Josh to see everyone at all times. 
"The tracking capability afforded by my Command and Control element increased situational awareness of force disposition. I'll take goTenna Pro X in the most austere of environments after seeing it in action." – Josh D., Hero Games Charity Founder
To learn more about mobile mesh networking can provide an off-grid communications network for emergency response or disaster recovery, click HERE.