4 exciting new solutions for the hyper-enabled operator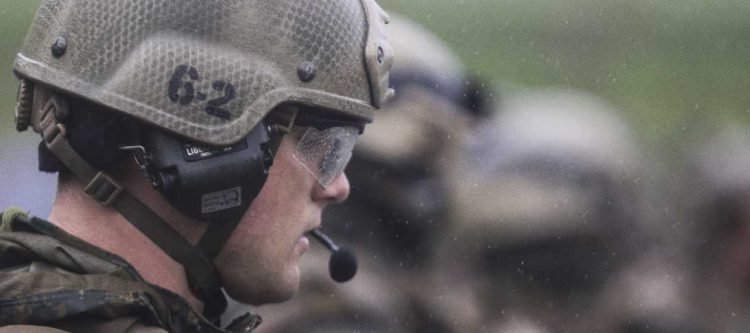 The U.S. military has always been at the forefront of deploying innovative technology to enhance situational awareness and provide strategic advantage. Today, the military is more reliant than ever on technology and is working towards creating hyper-enabled operators. For example, the Army recently announced its HoloLens order, which will bring augmented reality to warfighters. 
Building hyper-enabled operators will aid the U.S. military and the operators who are sent into battle. However, it's also essential to ensure the technology deployed by these operators is able to reach the teams who perform situational awareness behind the frontlines and take critical (perhaps even life-saving) action. goTenna can provide the connectivity necessary to monitor hyper-enabled operators in contested or remote environments.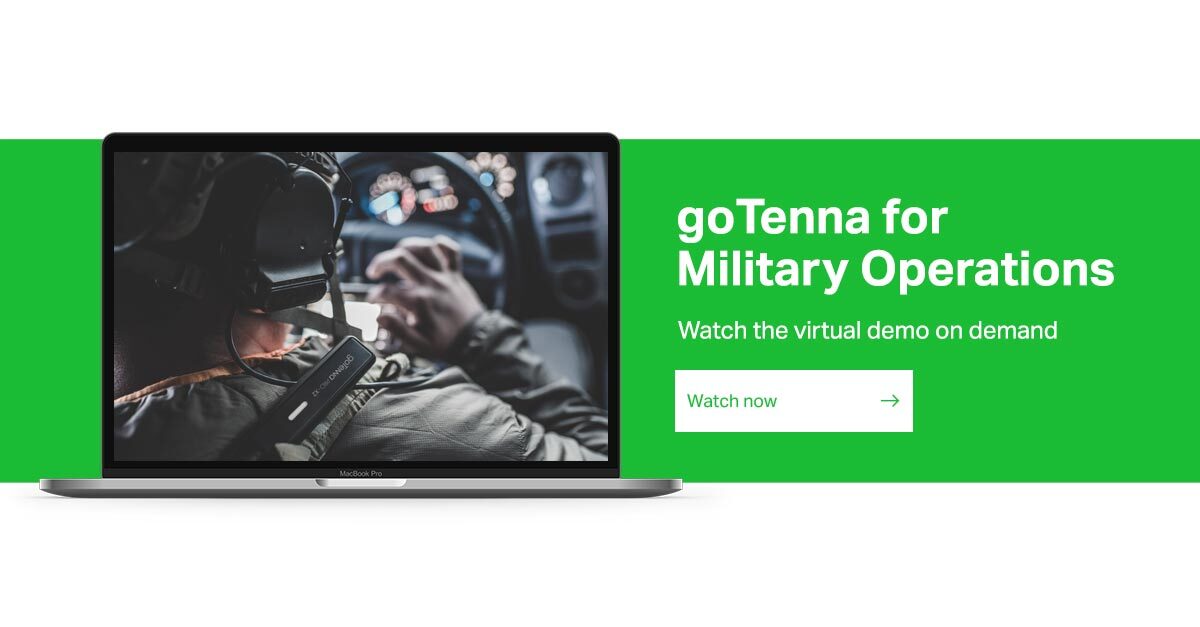 As new technologies such as the cloud, edge computing, and internet of things (IoT) devices and sensors have improved and evolved, the Department of Defense (DoD) increased its desire to leverage these technologies on the battlefield. This desire to increase the lethality and survivability of American warfighters with new technologies has also fueled the military's efforts to create a joint, multi-domain network for the battlefield and increase the connectivity of individual warfighters.
These efforts are paying dividends, with advanced technologies and solutions (that have previously only been speculated on) beginning to make their way to the warfighter. This includes recent news that the Army had ordered its first Hololens wearable devices from Microsoft, which are intended to deliver augmented reality (AR) capabilities to the warfighter.
The initial HoloLens order is four years in the making as the company originally signed a deal to develop high-tech eyewear for the Army in 2018. 
Futuristic AR glasses aren't the only new technology solutions that can revolutionize how warfighters operate on the battlefield. There are a number of exciting new developments in wearables, speech-to-text, and biometric technologies that can have a massive impact on the capabilities soldiers have in theater and how they interact with the other technologies that will be deployed in the future. These new solutions can also play a large role in the evolution of the warfighter into the hyper-enabled operator – soldiers that leverage new technologies to better and more effectively accomplish their mission.
Here are four solutions that could help to create hyper-enabled operators in conjunction with goTenna and why the military should be excited about them:
The environments soldiers operate in are chaotic, noisy, and difficult to operate in. Traditional mobile applications and tools often rely on visual or audible alerts to provide information or get the user's attention. Unfortunately, when a soldier is engaged with an adversary or actively surveying their immediate area for threats, they most likely can't look down at a phone or tablet.
Audible cues and alerts can be just as inconvenient in the noise of a battlefield. Even when audible or visual cues or alerts can get a soldier's attention, they often are confused by overlapping voices or overload an already-distracted warfighter.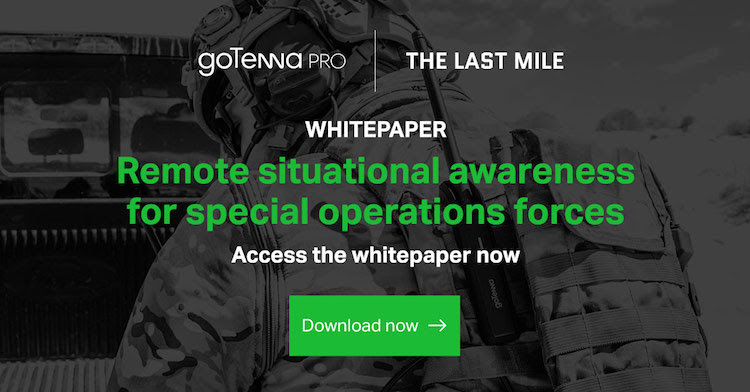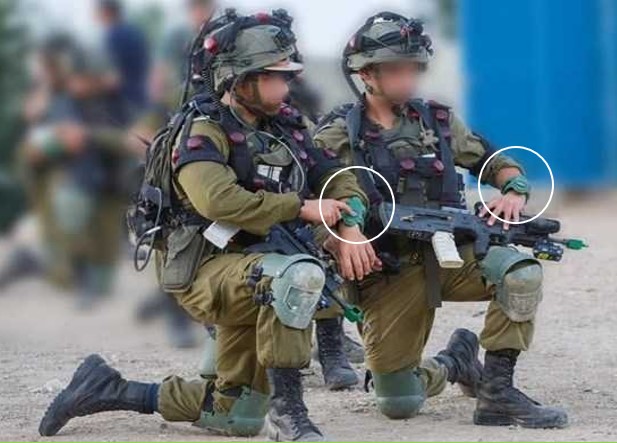 TrekAce designed a simple solution to this problem with their "Core" robotic haptic sleeve. The Core provides haptic signals to the user that direct them or their attention to where they need to be. This incredibly advanced wearable sleeve uses tactical cues to direct the warfighter, which eliminates the need to look at screens, process visual data, or rely on audible cues. This critical function is enabled by goTenna's TrekAce plugin, which is designed specifically for defense organizations to transmit commands and data to and from the command center even in the most comms-denied environments.
This is easier for the soldier to understand, reduces stimulus overload, and increases the stealth of the soldier by eliminating reliance on bright lights and voice communications.
Watch the TrekAce Core in action in the video below:
Within the military and emergency response communities, tactical operations often pose challenges and risks stemming from poor information flow. Information overload and chokepoints prevent actions during critical moments, and at times, these delays can cost lives. Moreover, some military operations involve multiple partner forces or agency counterparts from other nations, which can be especially problematic when these groups or units are leveraging different technologies to communicate and collaborate throughout the execution of an operation. 
Squire is the next-generation teammate – a digital assistant with a multi-layered human interface that utilizes data bursts for communications, controlling robotics, and data synchronization across disparate systems and constrained network environments.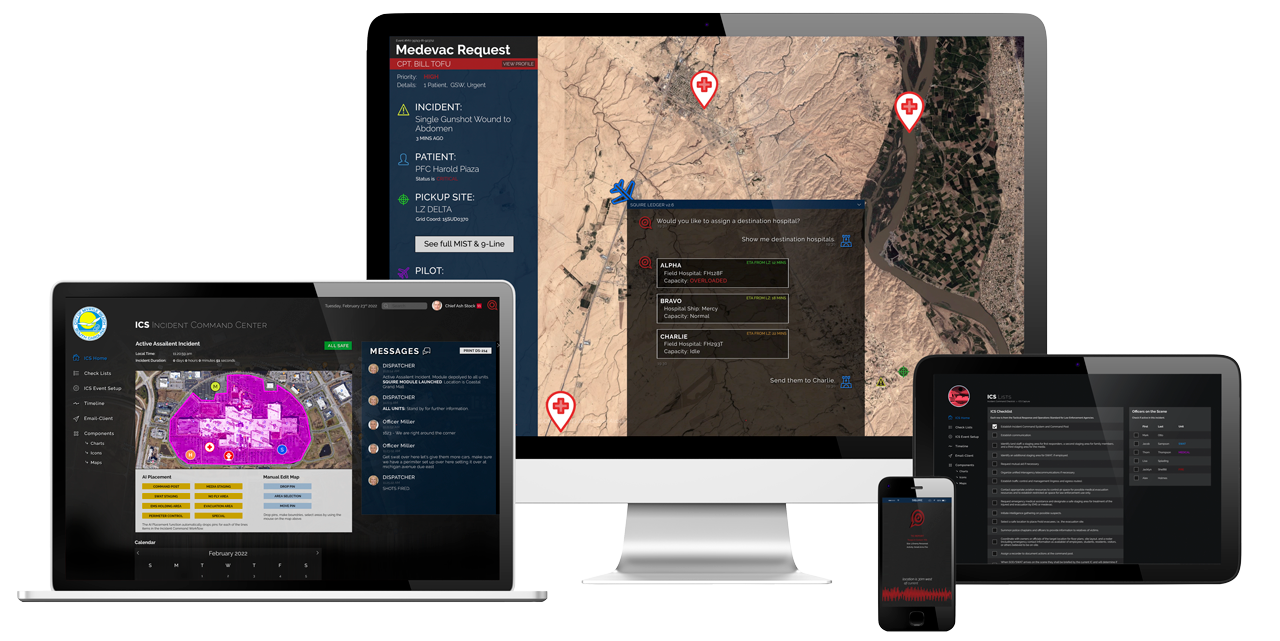 Through the deployment of workflow-specific modules at the edge, Squire helps to reduce the cognitive load on the warfighter by managing information requirements, command prompts, and data analytics for more efficient information flow across the battlefield or to external stakeholder groups.  In turn, this enables users to focus on task execution while improving the speed and accuracy of associated data flows.   
Squire's dashboards provide a "single pane of glass" view for shared awareness and unified collaboration across individual users, groups, or other stakeholders while providing the "connective tissue" to facilitate data flows across any myriad of adjacent systems, platforms, and applications. In conjunction with goTenna's ad-hoc mobile mesh network integration for advanced backhaul capability, Squire modules capture mission-critical information for auto-generated event timelines, incident logs, and other after-action reviews and post-mission reporting.  These combined solutions will change the game on the front lines, saving lives.
Named after a brave military K9 that lost its life in the line of duty, the ATOS solution was conceived to ensure that the physical location of military assets, vehicles, or military working dogs (MWD) was never unknown or lost again. The ATOS tag effectively allows military users to track whatever it is attached to within ATAK – ensuring that the physical location of the desired asset is always known and represented visually on a map for the tactical operator.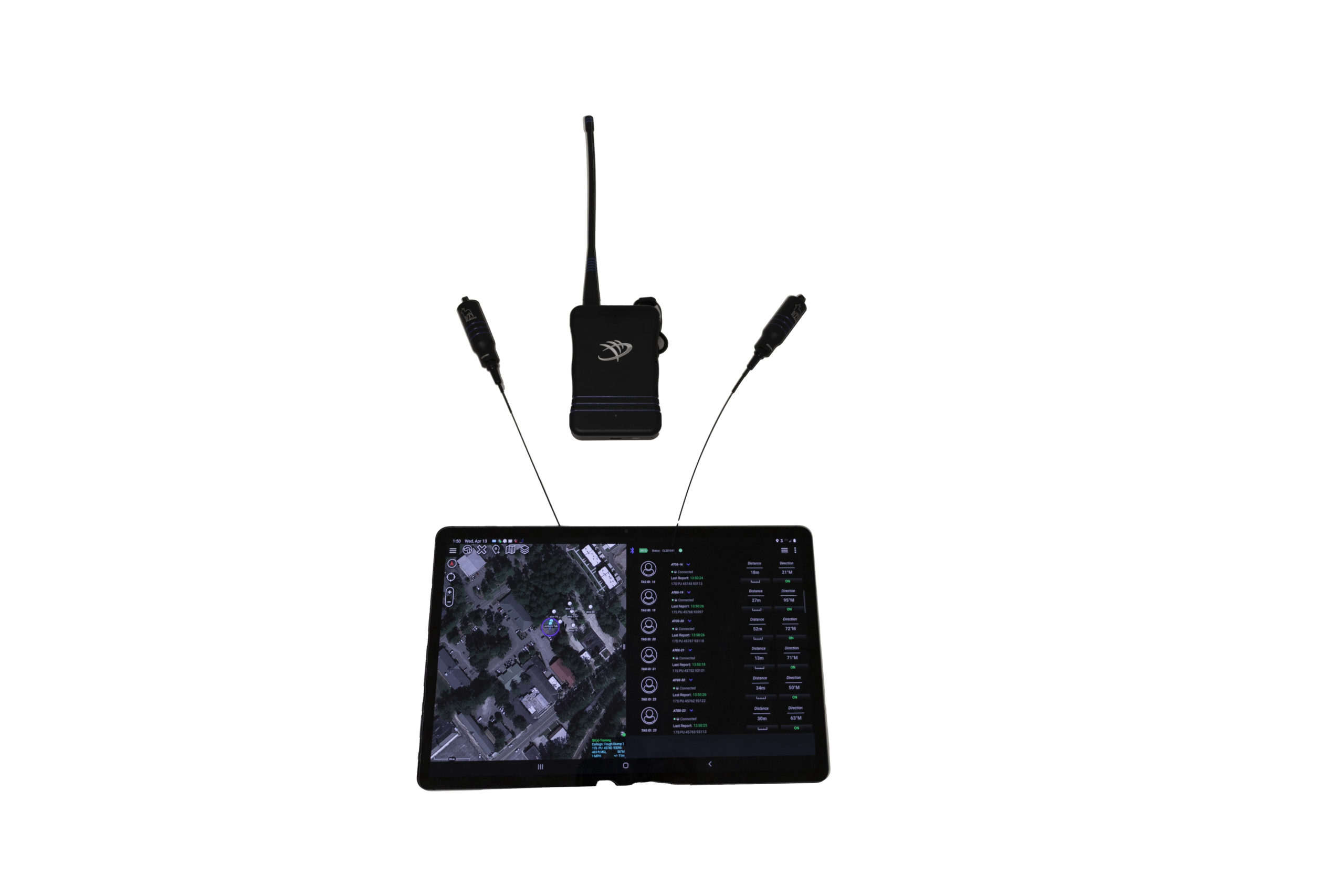 ATOS is designed to give warfighters better, more accurate situational awareness while keeping them from losing critical assets in chaotic situations and scenarios.
ATOS accomplishes this by receiving GPS locations from satellites and communicating to a command link connected to an end-user device (such as a phone, tablet, or laptop) where they are imported into ATAK. The ATOS solution can provide users with a report on the location of up to 100 tags every two seconds. goTenna works with ATOS to provide critical situational awareness of assets in a variety of missions and environments. 
Click HERE to read an in-depth discussion with Tough Stump's James "Jimbo" Michael about their ATOS solution.
Biometric safety monitoring
Warfighters have dangerous and demanding jobs carried out in some of the world's most dangerous and demanding environments and conditions. One of the military's top priorities will always be ensuring that warfighters make it back home. Identifying when a soldier is in danger is critical to getting them the help they need to survive the harsh realities of battle.
There is a new generation of biometric solutions that can read biological indicators ranging from core temperature to heart rate and utilize advanced algorithms to predict when a soldier is in danger of heat stroke or other dangerous conditions. Monitoring the conditions of soldiers on a dashboard could enable the military to identify warfighters that are in need of assistance, and get them the help they need before they experience a medical emergency.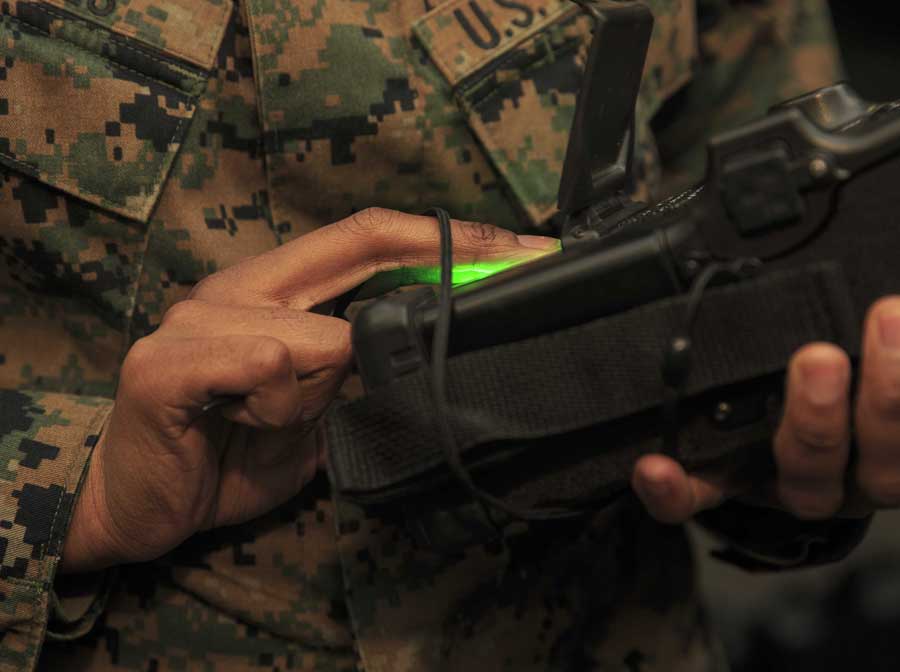 Many of these biometric solutions being assessed by the military are already deployed in industries that expose workforces to dangerous or austere conditions. From the construction industry, to the mining industry, to the oil and gas industry, these solutions have proven effective for protecting workers and could be just as essential for keeping America's warfighters safe.
The ability for military leaders to monitor the biometric and health data of their soldiers down range can save lives and enhance situational awareness. While many health monitors allow individuals to know their own health statistics there is a gap if the individual becomes incapacitated or subject to a health complication. In other words, they may not be able to check their vitals before it's too late.
goTenna can help with this gap by providing a network to transmit health data from battlefields to operations centers monitoring the situation without access to cellular, wifi, or other communications platforms that may not be available in remote or contested environments. Integrating wearable health technology with goTenna could provide vital health statistics to leaders who can help soldiers before they even know they are facing a health crisis, or identify when a significant event has occurred and get the soldier to safety more quickly.