4 challenges startups face in the government marketplace and how to address them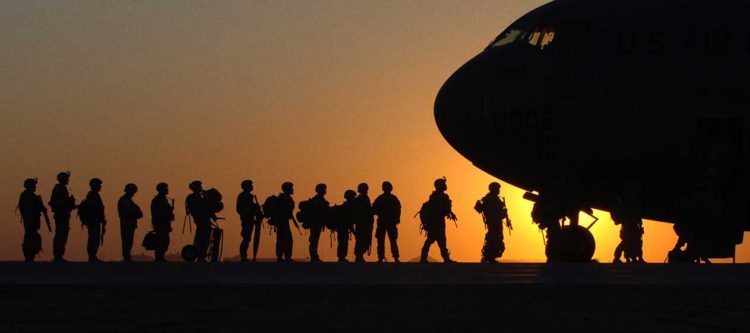 The government acquisition landscape can be daunting for even the most well-established commercial enterprises and businesses. For a startup company, getting a foot in the government procurement door can be even more challenging as businesses in their infancy struggle to take on the required overhead expenses of adding seasoned government specialists to their teams.
So what steps should startups take in order to drive forward technological innovation that will grab the attention of government agencies?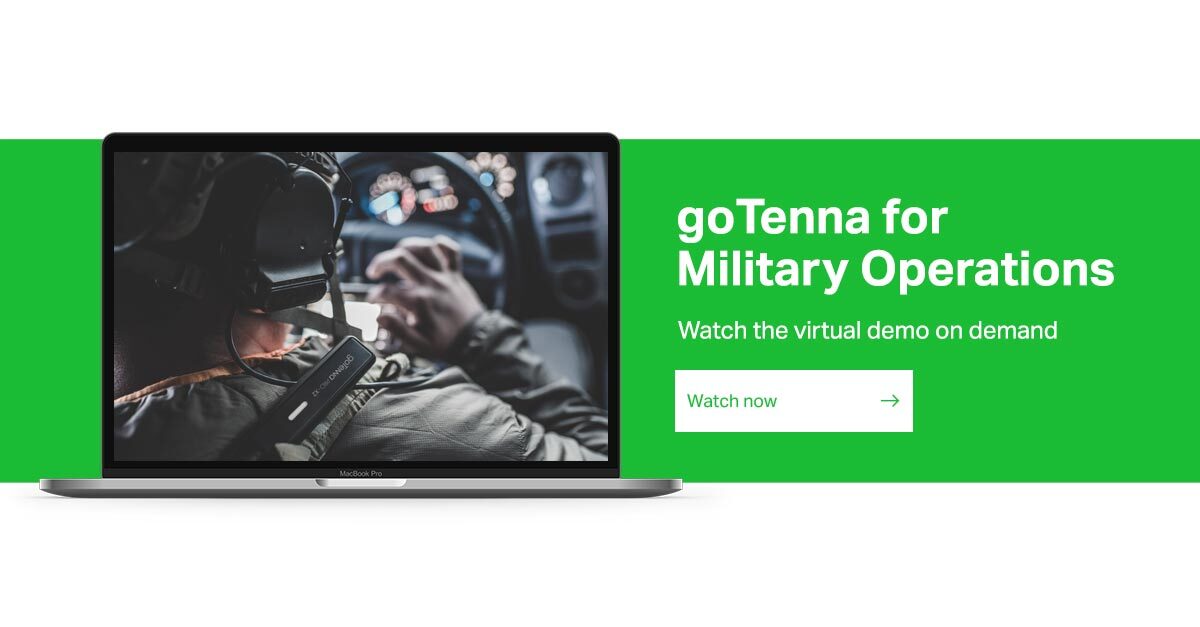 On a recent episode of the Acquisition Talk podcast, goTenna's Chief Growth Officer, Andrea Garrity, sat down with host Eric Lofgren, Senior Fellow at the Center for Government Contracting at George Mason University. Check out their four takeaways on what startups can do to work more closely with the U.S. Government:
Commercial first, then government


Since it can be an extreme financial burden for newly minted startups to tackle the government marketplace, early-stage companies should first focus on building their presence in the commercial sector, so that they may establish a steady revenue stream that could build out an effective government procurement arm later on.

"Startups are beholden to their Board, and the Board wants to see market fit and revenue, and they're not willing to invest in a contract specialist or a GSA person without first seeing that fit," explained Garrity. "And that's oftentimes where we see startups really focused on the commercial sector first, before really looking at the government market as a good fit for them."

Garrity went on to say that on the government side of the equation, it is quite cumbersome for companies to break into the government marketplace. To remedy this challenge, Garrity suggested that the government provide outreach and consulting services to support early-stage companies by educating them on how to navigate procurement.

Focus less on cost savings


One piece of advice that Garrity imparted during the podcast pertained to the idea of saving money for the government. She explained that considering cost savings when selecting vendors, solutions, or capabilities is very important to commercial businesses, but that sentiment does not translate over to government agencies. She also spoke about how the government is inclined  to spend the money they have, because if not, their budgets will be cut the following year.

"As companies are approaching the government, it would be helpful to understand what the most important thing here is," said Garrity. "What are we trying to accomplish? If it's not saving money, that's okay. But what is it?"

By focusing solely on fulfilling government agency needs and mission/warfighting requirements, a company will resonate far more than a commercial business that approaches the government from a cost-savings perspective.

Connecting to the mission


Garrity pointed out that a successful method of penetrating the government marketplace is by connecting with the U.S. Department of Defense and its supporting agencies, and demonstrating how your company's solutions and capabilities fit into their agencies' missions.

This point might seem obvious, but Garrity explained that when startups engage with government agencies about the current solutions they have and what mission-specific capabilities they would like to have, it serves as a reminder to agency employees on how to reconnect to their overall mission and goals.

"At some point they joined because they wanted to support the mission," explained Garrity. "And I think over time, people just get removed from the mission. They get focused on the day-to-day aspect of what they're doing."

She went on to say that by engaging with agency employees from a mission-centered perspective creates a sense of reinvigoration and a renewed level of commitment and purpose to the mission on behalf of agency workers, which in turn fosters stronger relationships between government and industry.

Innovation lives at the Director level


Accountability plays a major role in fueling the innovative engine of an organization. According to Garrity, effective accountability must stem from upper management.

"I think innovation lives at the Director or CEO level, by keeping the organization accountable and holding themselves accountable too." She went on to say that she has witnessed organizations be extremely successful in standing up their innovation programs through consistent Director engagement.

When innovation teams have support from their Directors and CEOs, they feel more empowered to create and innovate. But the key is that when innovation teams have the support from upper management, it trickles all the way down to different aspects of the company. Everyone else in the organization falls in line and pulls together to be supportive, innovative, and work towards the company's mission and end goal. "Everybody's rowing together and moving forward," said Garrity.

A final critical component of Director-level engagement is the follow-through of support. Directors must practice what they preach, and if innovation teams come up against setbacks, upper management must step in and break through whatever barriers their teams are facing. That kind of engagement not only supports innovation, but it builds trust between innovation teams and upper management.

"That speaks volumes," said Garrity. "That's way more than [a Director] just walking around saying, 'Hey, innovation is important.' [The Director] was actually being an active participant in innovation."
To listen to Andrea Garrity's full appearance on 'Acquisition Talk,' click HERE.