Bunker Supply on developing on-body equipment for those on the frontline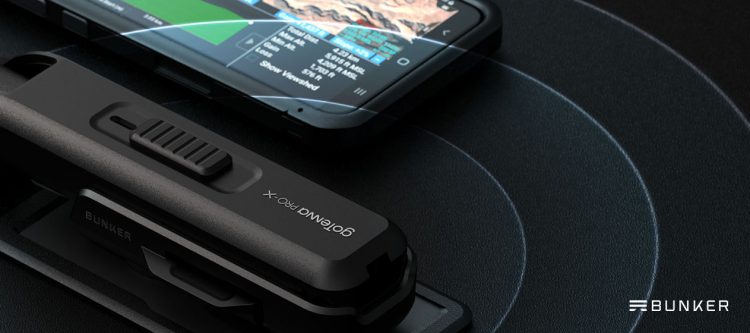 Loss of connectivity at the last mile can often mean life or death for the average wildland firefighter, rescue team member, or soldier. As experts in on-body equipment, Bunker Supply makes it their mission to prevent communications equipment failure by building cases that can survive some of the world's harshest conditions. Since the creation of their company in 2019, Bunker has sold millions of units of PPE and other mission-critical equipment to end users. We recently sat down with Bunker CEO Ryan Olson to discuss the origin of Bunker as well as some exciting next-generation products Bunker currently has in the works.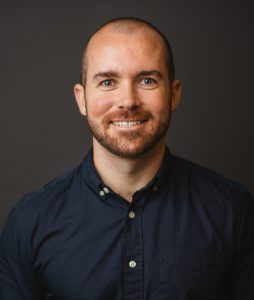 The Last Mile (TLM): Can you tell our readers a little bit more about Bunker Supply? How did the company get its start?
Ryan Olson: Bunker Supply was born through a collaboration with U.S. Customs and Border Protection developing equipment for their rollout of Android Team Awareness Kit (ATAK). During this process, Bunker was introduced to goTenna, whose mesh radios are essential to the ATAK platform. Our four founders (who come from a diverse background in engineering, industrial design, supply chain management, and business development) came together to combine and leverage their expertise to identify the problems our government agents, first responders, and military personnel face on a daily basis, researching, developing, testing, and fielding solutions to keep them performing at an optimal level.
TLM: Why did you decide to develop equipment for government and military end-users? 
Ryan Olson: We have worked in the product design and manufacturing industry for many years. Products aimed at the typical civilian consumer see huge amounts of investment, employ cutting-edge tech, and are aesthetically and ergonomically measured; however, we noticed that a lot of the equipment used by our first responders, government agents, and military operators was outdated and deficient in numerous categories. We decided to focus our efforts on solving these problems, with the goal of producing more effective equipment offerings for those who have been making do with "good enough" for far too long. Reliable, high-performance, intuitive products reduce frustration and optimize performance in the field, reducing stress and allowing our frontline heroes to focus on the tasks they have been entrusted to carry out.
TLM: What products and equipment have you designed for government users so far?
Ryan Olson: We have worked on a variety of projects for several agencies, including on-body power delivery systems for DHS, innovative plate carrier designs for the Navy, and various offerings for multi-agency use, such as phone cases, charging tethers, mounting adapters, and quick-release equipment management systems.
TLM: What types of situations and environments are these products intended for?
Ryan Olson: Our development is operator-focused, with keen attention given to the manner in which they will use a product and the environments in which those products will be used. This typically means products are subjected to extreme temperature and humidity ranges, high degrees of chemical and UV exposure, and severe impact and shock. We have several material scientists on the team that identify engineered polymers and advanced alloys to ensure our products to withstand the harshest conditions.
TLM: What goes into the design and development of ruggedized equipment? How does the Bunker team approach each piece of the process?  
Ryan Olson: The very first step of our process is to understand our end user, the environment they will be using the product in, and how the product itself will be used. Once we thoroughly understand our user and the desired product performance metrics, our engineering and design teams develop a series of prototypes suitable for field testing. We work closely in collaboration with these operators to obtain feedback, iterate the design, and provide follow-up prototypes to ensure the product is exactly what our customers want. Working in collaboration with operators in the field and other innovative companies like goTenna is central to our design process. These relationships in combination with our decades of innovative product development experience put us in a unique position to create incredibly effective and efficient equipment.
TLM: Can you walk us through a recent end-user field test? What did you learn after seeing hands-on use and how did you refine the design as a result? 
Ryan Olson: The end-user is the one interacting with the product day in and day out. At the end of the day, their feedback is the most vital and important. By listening carefully to what they have to say about ease of use and functionality, we can quickly and efficiently optimize our product offering. Reliability is a common quality almost every end-user desires. Occasionally, we see end-users handle products in a manner or environment that was not fully anticipated in the lab or design floor. Fielding units during the development process is thus incredibly important in identifying use modes and eventualities such that designs can be improved and made more robust. Furthermore, seeing how users interact with a product straight out of the box is an invaluable tool for us to identify confusion points, prevent accidental manipulations, and produce a safe, reliable product.
TLM: We heard about last year's launch of the Rugged Expedition Case (REC) for goTenna. What's the most interesting design element that most users wouldn't notice at first glance?
Ryan Olson: Part of what makes our products stand out from the competition is our focus on "functional design". The REC – like all of our products – is intuitive to use and requires minimal instruction. We believe use of a product should be simple and straightforward; it should be uncomplicated, and if something is so natural that you don't even notice how we've incorporated it, we consider our job well done. One way we achieve this is with subtle design cues to guide user interactions. These cues can imply function (textures and surface features to indicate where fingers must depress a release latch, for instance), or can encourage a user's focus to center on a desired location through visual design elements.
From a performance standpoint, the most interesting interaction on the assembly is the conductive path between mesh radio and range extending plate. Through material selection, layout study, and signal testing, we were able to design a solution that provides unparalleled range extension; through Design for Manufacture (DFM) and sourcing expertise, we were able to incorporate this design into a reliable and cost-effective package.
TLM: What's next for Bunker Supply? How can we stay up to date with the latest product launches? 
Ryan Olson: We are currently developing a new tactical equipment management system from the ground up. There are so many shortcomings with existing mount and storage solutions, and we have a vision for a better way for operators to manage their gear. Whether that's in the field, at the station, or inside a vehicle, we're excited to bring universality and compatibility to the space. Follow us to keep abreast of this project and several others we have in the pipeline!