Connecting emergency response organizations in an intensifying hurricane season
Late last month, Hurricane Idalia ripped through the Gulf Coast of Florida, causing more than an estimated $4B in damages and impacting remote locations of the state where both rescue operations and disaster recovery operations can take longer to execute. This hurricane also tore across an area of Florida – including the Gulf Coast and northern border with Georgia – that's less familiar with major storms than their counterparts on the Atlantic Coast.
During the hurricane's day's long path of destruction across America's south, news outlets claim it was, "…splitting trees in half, ripping roofs off hotels and turning small cars into boats…" effectively decimating towns in a matter of minutes and creating a potential mass casualty event.  Considering the response needed from Emergency Medical Services and other first responders, it is concerning to know that many of those answering the call for help  are unable to get access to the most basic data and information needed to operate, or even call for  assistance themselves.
This is often the case with  hurricanes and other major natural disasters because the communications infrastructure that emergency personnel and first responders rely on is degraded  or destroyed by the natural disaster itself. This can leave emergency medical personnel, law enforcement, and other first responders without basic communication capabilities or the ability to share important information relative to rescue and recovery operations.
However, there are tools available to local governments and emergency response organizations that  can be leveraged to ensure communications and connectivity even when cellular infrastructure and Wi-Fi are impacted.
Mobile mesh to the rescue
Today's advanced mobile mesh networking solutions are capable of moving the most mission-critical data to keep operators informed, aware, and safe.
Even when traditional, terrestrial networks are degraded or disabled, these solutions can be used to quickly establish ad-hoc, dependable, and assured off-grid connectivity in even the most austere of environments. That connectivity can then be used to transmit data, communicate via text, see each other's location on a map, and leverage advanced applications – including the commercially available Pro app or the U.S. government's TAK app.
In fact, goTenna, the world's leading mobile mesh networking provider of inexpensive, lightweight, off-grid connectivity solutions for long-range communications, was actually born during Superstorm Sandy.
When the storm hit the greater New York and New Jersey area in 2012, a third of cell towers and power stations in the affected areas failed. goTenna's mobile mesh networking solution was created to enable mobile, long-range connectivity during these exact scenarios without cell networks, Wi-Fi, or satellite communications to keep family and friends connected.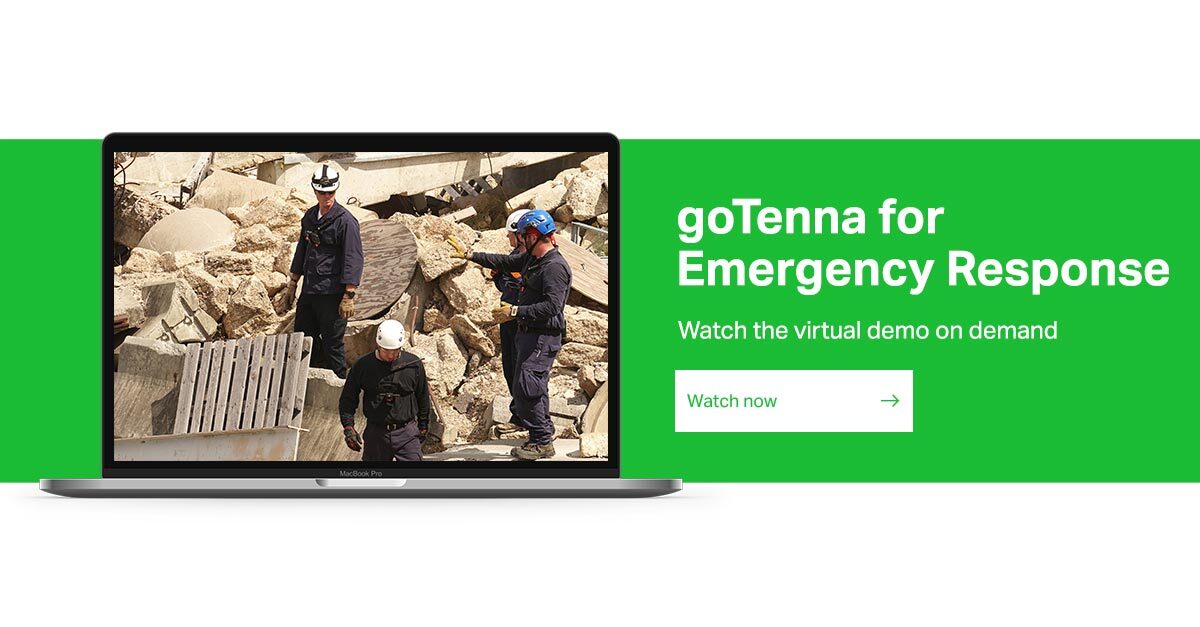 In the eleven years since Superstorm Sandy decimated the tristate area, there has been significant advancement and innovation in mobile mesh networking solutions, including extended range and edge solutions designed to support first responders, law enforcement, and the military. 
More connected, more capable
Today, mobile mesh is more capable and assured than ever before. Also, there have been a number of new solutions and applications that have been developed that are particularly suited for disaster response and recovery, including:
1) Semi-permanent mobile mesh relays – These easily deployable mobile mesh networking relays are suitable for any terrain or environment thanks to their hardened cases and the ability to mount them to various stands and surfaces. Localities can position these devices in preparation for an anticipated storm – or immediately after a natural disaster – to bolster access to critical communications networks.
Large batteries, direct power options, and solar panels ensure that they can stay powered up and available for the duration of the operation. Strategic placement of these relays can ensure that mobile mesh signals can reach emergency response personnel over a massive geographic area, and even in geographies where line of sight (LOS) might be a challenge.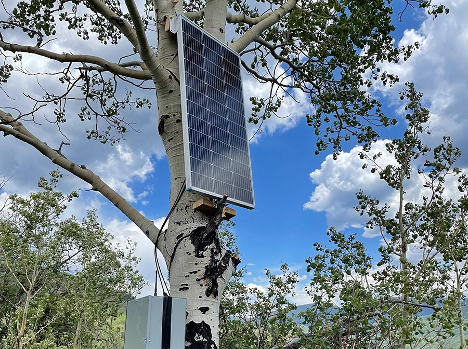 2) Advanced management and control applications – New software features soon to be released by goTenna will make it easier for semi-permanent mobile mesh radios to be managed and monitored remotely, further increasing safety and situational awareness. These new advanced features and capabilities will enable users to access relays' diagnostics and health information remotely and for configuration changes to be pushed to the relay.
Together, these solutions make it easier and more convenient for tactical operators to deploy remote semi-permanent mobile mesh relays since they won't need to physically interact with the device to check the status or make configuration changes.
Storms like Hurricane Idalia are becoming far too common. In fact, Florida recently received another scare from Hurricane Lee – a category five "super storm" that seemed initially to be targeting the Sunshine State before changing direction and losing intensity.
If these "100 year storms," capable of causing billions of dollars in damage, are going to be making landfall every year – or multiple times a year – it's essential that state and local governments and emergency response organizations are prepared. Communication is vital for a coordinated, collaborative, and effective emergency response, and mobile mesh networking is the most affordable, efficient, and assured way to deliver connectivity when traditional networks fail. Thanks to new advancements and innovations in mobile mesh technology, the capability has never been stronger. 
To learn more about semi-permanent relays, contact the goTenna team here.