Podcast: Mystery Ranch's Lucas Mayfield discusses the tools needed to keep hotshot crews safe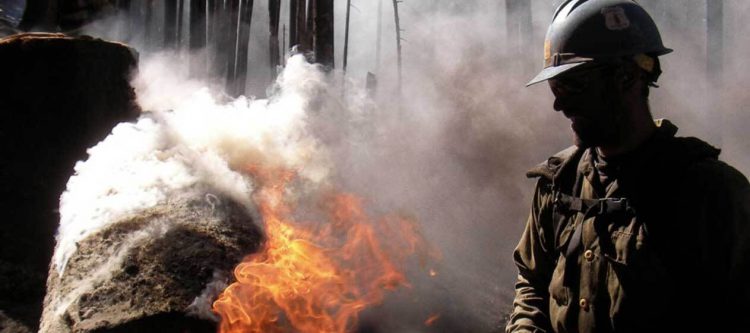 Because of the ongoing COVID-19 pandemic and the 2020 presidential election, one of the biggest stories of 2020 is at risk of being forgotten. 2020 was the year of the wildland fire, and not just in the United States. The year began with the "Black Summer" bushfires burning across New South Wales in Australia, which burnt approximately 46 million acres and destroyed almost 2,800 homes. It ended with wildfires ravishing the Pacific Northwest, with six of the twenty largest fires in California history happening during the months of August and September of 2020 alone.
When these massive fires happen, the teams responsible for protecting lives, property, and wildlife spring into action are called hotshot crews – interagency crews of about two dozen firefighters that risk their lives to save others. These hotshot crews have an incredibly dangerous job. 
According to the U. S. Fire Administration, 78 firefighters have died this year responding to fires – although not all were wildfires. As per the most recent numbers from the National Interagency Fire Center, 14 firefighters were killed by wildfires in 2017. And history is filled with other, deadly wildfire events that have each taken the lives of 15 or more firefighters.
Our top priority should be ensuring the safety of the hotshot crews that work so hard, and sacrifice so much, to save others. That means giving them the equipment and tools that they need to communicate during fires and keep themselves – and each other – safe. And communication can be a real challenge for these crews, as they're often operating off-the-grid, and working with multiple other agencies and government organizations.
To learn more about operating in a hotshot crew, the essential equipment these incredible firefighters carry, and the emergency communications challenges they face, we recently sat down to record a podcast with Lucas Mayfield, a former hotshot crew firefighter, and the current Fire Program Manager at Mystery Ranch.
Here is what he had to say:
For additional information about Mystery Ranch and its products, click HERE, to visit their official Website.