Top off-grid communications sessions to attend at IWCE Virtual 2020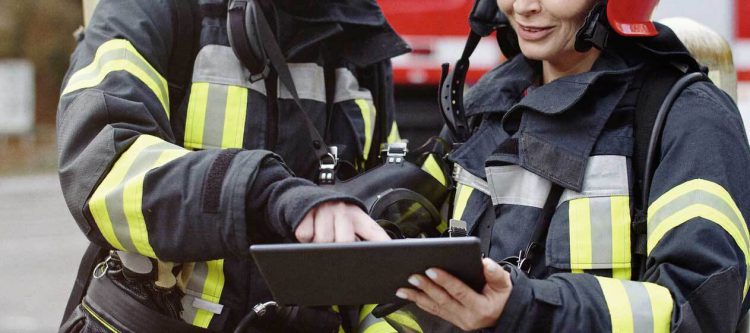 The International Wireless Communications Expo, also known as IWCE, is an annual conference that brings together professionals from the communications field to discuss critical issues ranging from 911 funding and modernization to spectrum management, interoperability, and more.
This year, IWCE is going virtual with 48 online breakout sessions from August 24 to August 27, 2020. Take a look at the panels we think every off-grid communications professional should tune into this year. Be sure to use code WELCOME10 to save 10% off of your virtual panel pass and also gain access to the virtual exhibit hall for free!
Monday, August 24, 2020
Response Communications and Operations in a COVID-19 World
Who: IWCE Urgent Communications, Orleans Parish Communication District, Northwell Health
When: 12:30 p.m. – 1:30 p.m. EDT
What: This session will explore how the emergency response world has changed in light of the coronavirus pandemic. With teams, budgets, and equipment stretched thin, public safety agencies are already finding new ways to think outside the box. Hear from a panel that is actively responding to the COVID-19, their lessons learned, and how they are pivoting to address the "new normal."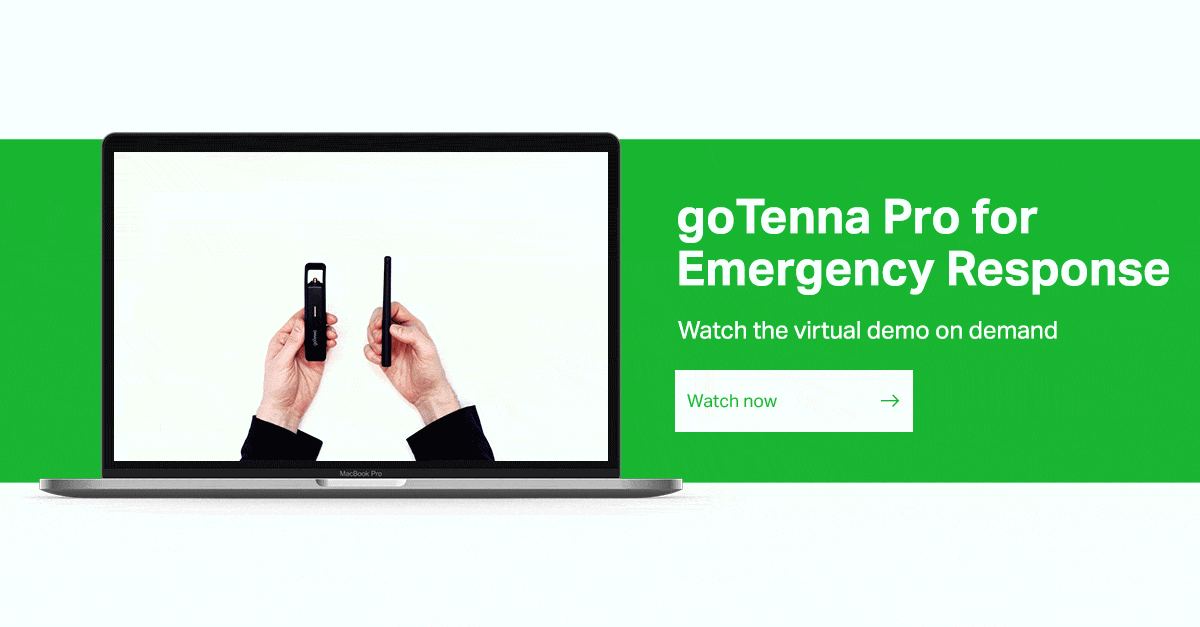 Tuesday, August 25, 2020
Bring the Network with You: Deployable Networks and Off-Network Communications
Who: Directions, Sonim Technologies, Evergreen Fire Rescue, goTenna
When: 12:30 p.m. – 1:30 p.m. EDT
What: This panel is ideal for first responders operating in rural and disaster-prone communities. Discussing technologies ranging from low-earth orbit satellites to mesh networking, this panel will share examples of how to "bring the network with you" so that you can gain access to portable, quick, and turnkey solutions when coverage is unreliable — or doesn't exist at all. 
Connected First Responder — New Tools for Law Enforcement, Fire Personnel, EMS 
Who: FirstNet, Texas Department of Public Safety, The Digital Decision, L3Harris Technologies
When: 4:30 p.m. – 5:30 p.m. EDT
What: This panel explores the next-generation of smartphone technology in public safety. Learn about applications delivered via LTE broadband and 5G as well as a host of connected devices, including biometric sensors and live video streams. The panelists will discuss how these networks are informing decision-making and first responder safety at the tactical edge. 
Wednesday, August 26, 2020
IWCE Virtual 2020 Keynote Address 
Who: Craig Fugate, former FEMA Administrator
When: 11:30 a.m. -11:50 a.m. EDT
What: During his career at FEMA, Fugate heralded the use of mobile technology and social media as more and more communities — and first responders — relied on wireless cellular networks for communication. Now, as the coronavirus fully engages every state's resources in the midst of an already record-breaking storm season, Fugate states that the need for smartphone-centric emergency communications has never been greater. Craig Fugate recently published a whitepaper on disaster response communications in the COVID-19 era. This keynote is free to all attendees. Stay tuned for more details on IWCE's website.
Backup, Assured Mission Critical Communications When Everything Else is Broken
Who: Hughes Network Systems, Virginia Information Technologies Agency, DHS's Cybersecurity and Infrastructure Security Agency, NVIS Communications LLC
When: 1:30 p.m. – 2:30 p.m. EDT
What: This disaster comms panel focuses on how to re-establish comms without infrastructure in the wake of recent hurricanes, tornadoes, wildfires, and other natural or man-made disasters. Learn about High Frequency (HF) radio, satellites/nanosatellites, Vehicular Network Systems (VNS), tethered drones, and other portable communications solutions you can put in place before disaster strikes. 
Comms Lessons Learned from California's Devastating Fires
Who: FirstNet, Lake County Sheriff's Office (FL), Cordelia Fire District, Contra Costa County Fire Protection District, Chumash Fire Dept.
When: 3:00 p.m. – 4:00 p.m. EDT
What: This session will focus on recent record-breaking wildfires that destroyed the communications infrastructure in their path. The panel will focus on how to better equip responders with the proper radio frequencies, set up safe communications equipment within the perimeter of the incident, and acquire the necessary communications assets in a timely manner. Learn how to immediately "ramp up" to provide reliable and redundant communications and at the same time, order resources, personnel, equipment and infrastructure to support future operational periods. 
Thursday, August 27, 2020
Drone Demo and Session: UAS Analytics and Best Practices for Optimizing Drone Data
Who: Sundance Media Group, Drone Responder Public Safety Alliance & Association of American Railroads Public Safety Advisory Committee
When: 12:30 p.m. – 2:45 p.m. EDT
What: Small unmanned aircraft systems (sUAS) or drones are becoming a common situational awareness tool in virtually every industry. In this session, the Founder and Primary Instructor of Sundance Media Group will lead an extended discussion of how security and law enforcement teams can use drone data capture for forensics, planning, and site-evaluations. Drone technology companies will also join this session to demo the capabilities of leading sUAS models on the market today. 
IWCE Exhibit Hall Goes Virtual
Interested in attending the Virtual Exhibit Hall? The expo will allow attendees to engage with some of the most influential companies within the critical communications industry. Use code WELCOME10 and gain access to the virtual exhibit hall for free! Watch the latest product demos, view technology in action and directly connect with exhibitors. For more information, visit the IWCE Virtual Exhibit Hall page here.