Webinar | Technology for tracking disaster response teams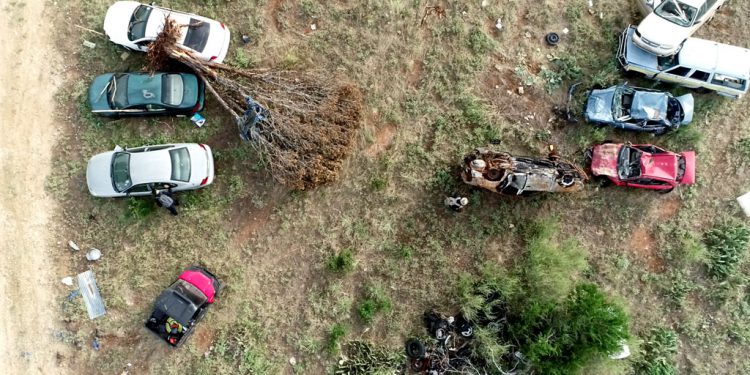 Tornadoes, hurricanes, earthquakes, and other natural disasters cause frequent damage to centralized cell, wifi, and RF communications networks. No matter the mission, response teams still need to find a way to communicate and maintain situational awareness in the immediate aftermath of a disaster.
Watch leading UAS training organization Granite Defense Technologies for a special presentation on how disaster response teams can enhance off-grid communications and situational awareness. Attendees will watch a mock disaster scenario demonstrating how technologies like goTenna Pro, Pix4D, and CivTAK, can work together to enable a fully off-grid operating picture. The panelists will then discuss best practices for implementing new emergency communications technology, especially in light of the COVID-19 pandemic. 
Here's what we covered: 
Off-grid communications challenges for disaster response teams 

A mock solution scenario using goTenna Pro mesh networking-enabled radio devices, CivTAK, and Pix4D drone mapping tools

Best practices on how to implement new off-grid communications solutions for your team in the COVID-19 era 

Answers to questions during a live Q&A
Submit your information before to view the webinar.