3 mesh network use cases for wildland fire deployment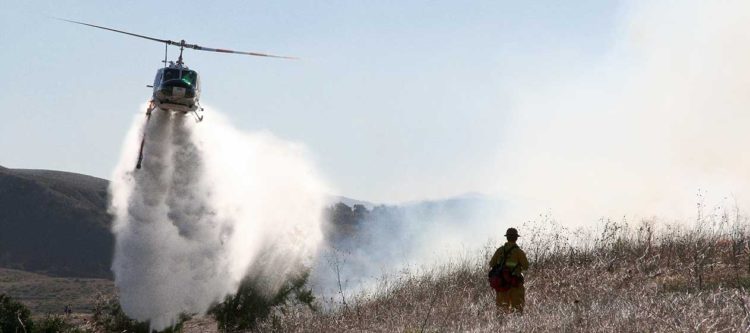 In the past three years, the U.S. government has set aside nearly $3.3 billion for the bolstering and modernization of our nation's wildland firefighting capabilities. These funds have arrived at a critical point in time as government agencies face the compounding effects of climate change that are contributing to longer and harsher wildland fire seasons.
Through allocated funds provisioned in the Dingell and Infrastructure Acts, state and local governments are now empowered to equip their firefighters and emergency response teams with the tools and systems necessary to ensure mission safety and success.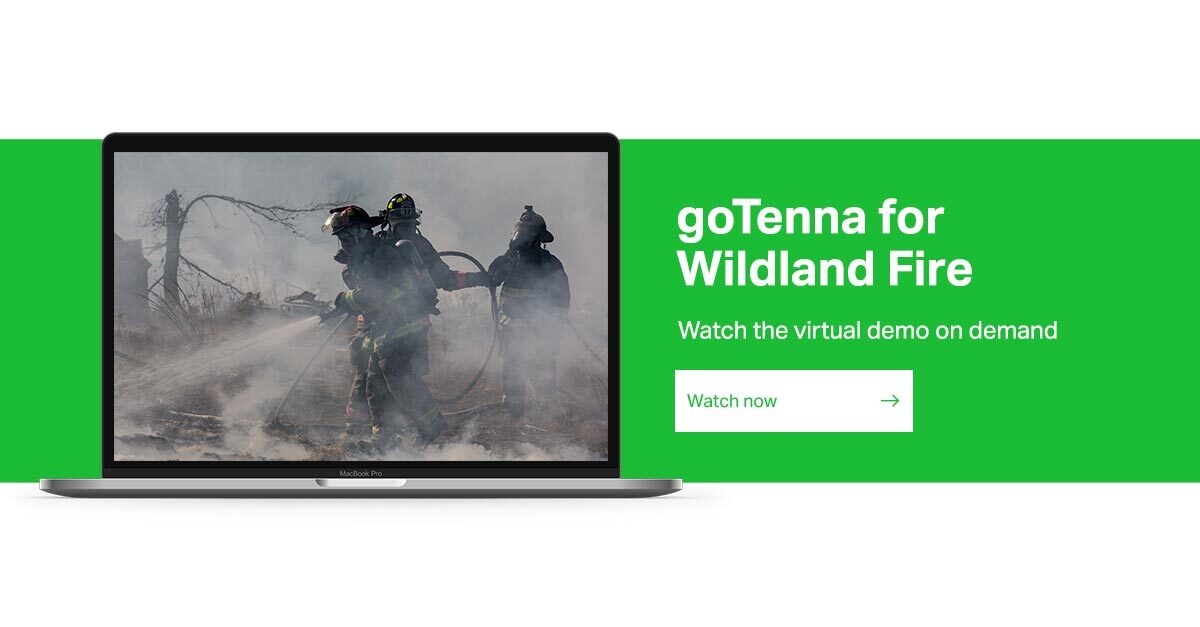 Through this funding, government agencies can begin remedying some of the most pervasive challenges that first responders and firefighters throughout the country are currently facing. One predominant obstacle that has historically plagued wildland fire deployment is unreliable or unavailable connectivity in the disaster environment. 
When disaster strikes, emergency response crews must plan for and be ready to operate in environments where local communications infrastructure – like cellular networks and radio relay towers – are compromised or destroyed. If operators and emergency responders are unable to continuously communicate and share information across all response teams throughout a mission, they can be left vulnerable in a potentially life-threatening situation.
Through emerging connectivity technology like mesh networking, wildfire response crews are no longer at the mercy of traditional, cellular networks and won't have to scramble for a backup method of comms if terrestrial networks are down.

Paired with devices like the goTenna Pro X – a decentralized mesh network equips a responder with real-time messaging and location tracking of all members of an operation throughout the entirety of a mission, eliminating the need for communications structures like Wi-Fi or cell towers.
But those are just a couple of the many benefits mesh networks can deliver to wildfire response crews. A recent whitepaper authored by goTenna entitled, "Location Tracking Systems for Wildland Firefighters," offers three use cases for how mesh networks are digitally transforming and enhancing wildland fire response: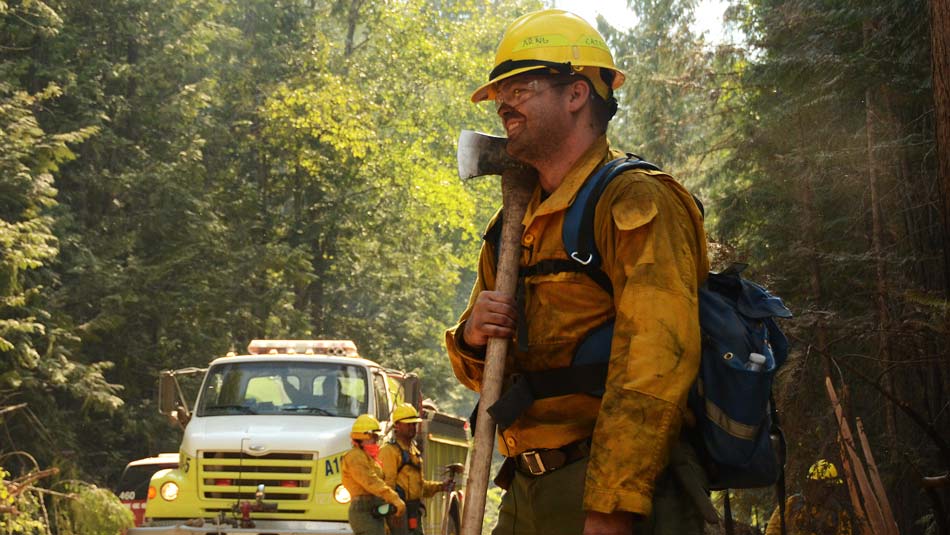 Ground-based fireline suppression
When using a goTenna Pro X device on a mesh network, firefighting operators can deploy, coordinate, and communicate with hotshot, hand crew, contract hires, K-9 units, search and rescue teams, and other interagency operations throughout a mission's entirety. 
Operators are also able to monitor and share critical messages on the latest fire perimeter and hazard updates, in real-time. Providing a clear operating picture of the ground-based fireline enables efficient, organized, and strategic decision-making for firefighters on the ground. 
If circumstances on the ground were to evolve to a point where responding crew members found themselves in a life-threatening situation, responders with mesh network connectivity can access the goTenna Pro app on their mobile devices, which has the functionality to map real-time escape routes to safety zones and other points of interest.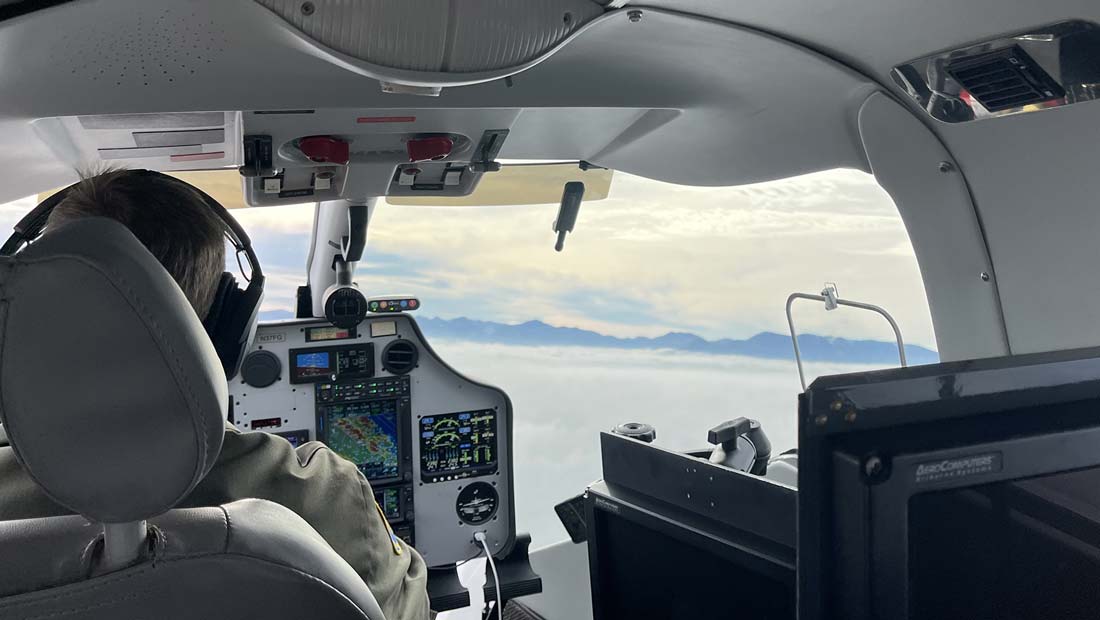 Air operations
Wildland fire response is not just contained to the ground. Another key domain that is leveraged during wildfire response is the air, where helicopters and planes provide critical, operational support through above-ground monitoring and water deposits. 
Due to the hazardous nature of water deposit operations, it is crucial that responders on the ground – and in the air – have complete situational awareness of each other, so that crews in the air can execute drops safely and not interfere with operators below. Through the real-time situational awareness capabilities that mobile mesh network devices provide to wildfire response teams, crews in the air are able to coordinate and execute their operations effectively and safely, preventing any injuries or loss of life of responders on the ground.
For responders operating in helicopters or planes, noise and sound obstructions can often drown out voice communications over a radio. In scenarios when voices cannot be heard, operators in the air using mesh network-enabled devices and applications can still communicate with team members on the ground via text messaging.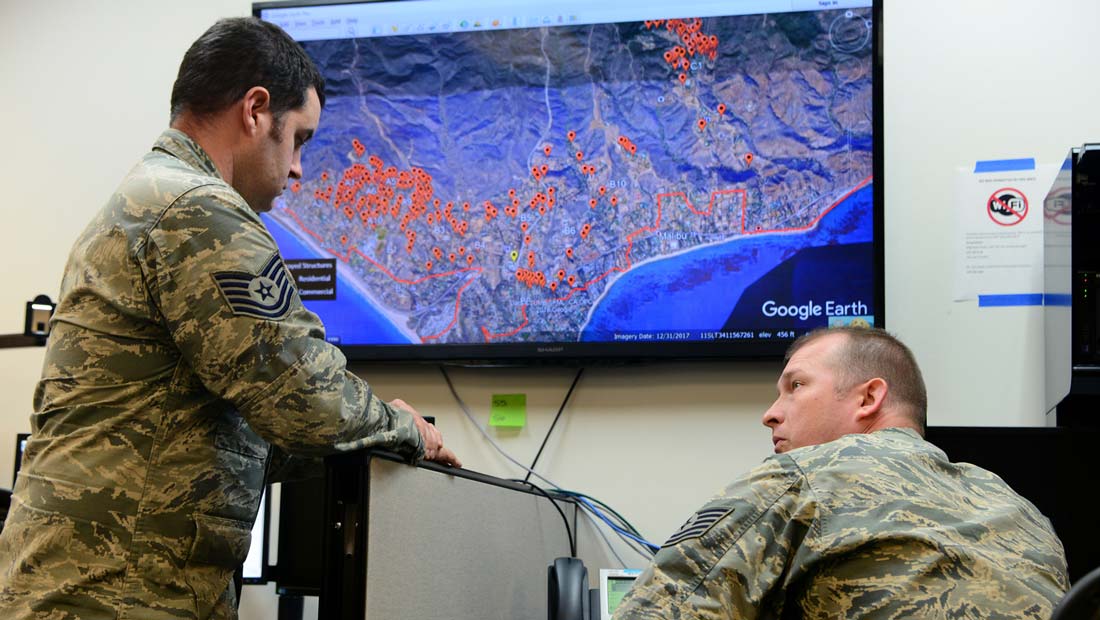 Resource allocation
In environments where traditional network connectivity is lost, it can be extremely challenging to set up stage and command areas. For firefighters, operators, and responders employing mesh networks during their missions, they are able to coordinate resources to and from the fireline by backhauling all chat and map-based data from a mobile mesh device back to command or resource center.
To learn more about the capabilities and benefits that mesh networks can deliver to wildland firefighters and response teams, download our new white paper "Location Tracking Systems for Wildland Firefighters," here.