Chief Scott A. Luck on the security threats and communications challenges facing the northern border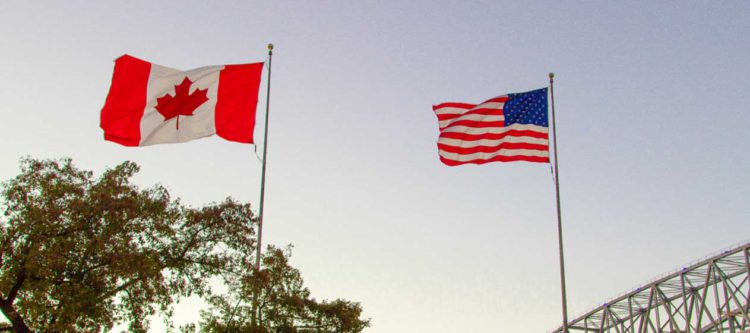 In the United States, securing our borders has always been at the forefront of the national discussion around homeland security. But with government and media attention almost exclusively focused on issues of the southern border, not much is ever discussed regarding the major security threats and challenges that the northern border is facing.
Being more than twice the size of its southern counterpart, and with climates and terrains that are just as harsh and remote, the northern border is met with its own unique set of challenges. United States Border Patrol (USBP) agents at the northern border not only protect the nation from the same criminal activities found in the south, but they do it with a fraction of the southern border's manpower.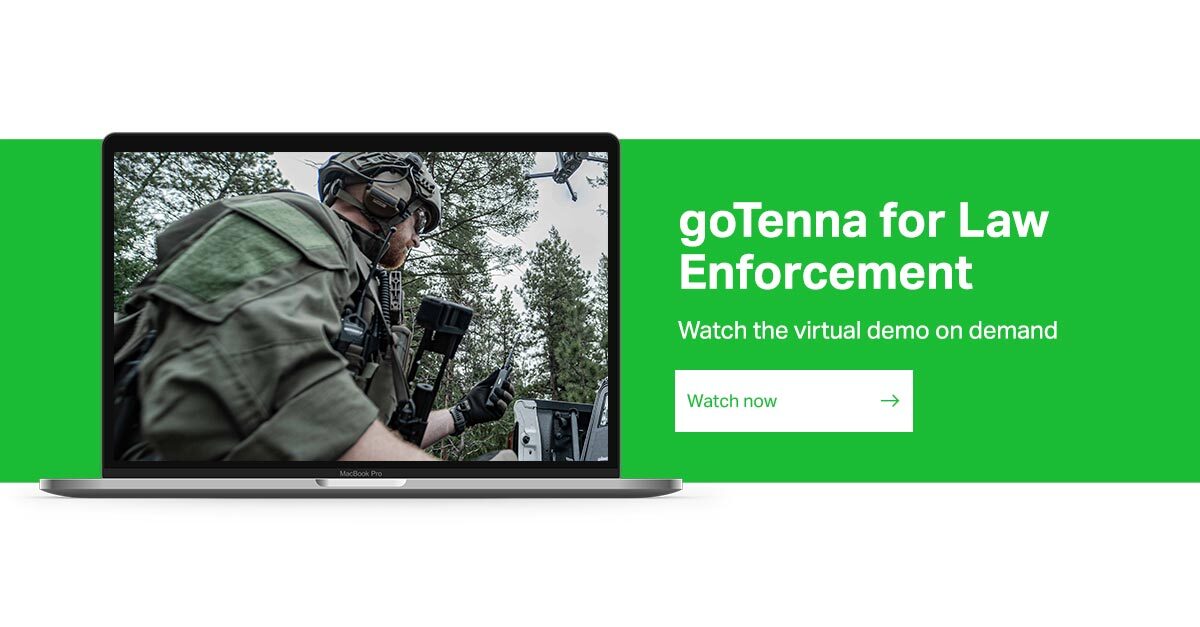 With double the amount of border to protect and limited resources and agents to do so, having the most reliable communications and situational awareness across USBP agents and their teams is essential to protecting the northern border.
To learn more about the current challenges and threats that the northern border is facing, The Last Mile sat down with former National Deputy Chief of the USBP, Scott A. Luck.
Here is what he had to say:
The Last Mile (TLM): You ultimately retired as the Deputy Chief of the USBP. Can you tell our readers a bit about your role and responsibilities during your time at USBP?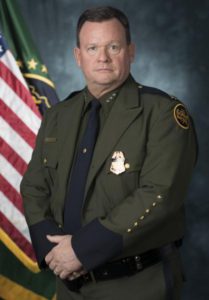 Chief Luck: When I was the Deputy of the USBP, I was the Executive Officer for the organization, meaning I was responsible for executing a $6.4 billion budget against our National Strategic Plan for the Border Patrol. I will say though, that the most important job I held was being responsible for the 20,000 sworn and professional staff that we had working for us at the time. Ensuring they were the best trained and best equipped to do their jobs safely was critical. It was my top priority.
TLM: When the average American thinks of the USBP and dangerous jobs they have to do, they most likely envision the southern border. But the northern border is actually longer and has its own dangers. Can you tell us a bit about what it's like at the northern border, and the dangerous responsibilities USBP personnel have when protecting that region?
Chief Luck: As you stated, the northern border does have its unique challenges. And having been born and raised on the northern border, and with my father in the New York State Police force working alongside the Border Patrol daily, I got to see these unique challenges first-hand and quite often.
The northern border is vast. The combined border between the U.S. and Canada is approximately 5,500 miles long. It is more than twice the size of the southern border, but has considerably less resources and probably a tenth of the number of agents. When I was at headquarters, the northern border had 2,377 agents. The southern border had nearly 17,000 agents. And the southern border has an equipped workforce that is dedicated to supporting administrative duties. We don't have that kind of support at the northern border. Northern border agents have to be a Jack of all trades across every facet of the Border Patrol.
There are also many communications and technology gaps along the northern border that require attention. Due to their lack of infrastructure and resources, they depend heavily on partnerships with law enforcement and the public to provide them with the intelligence they need to focus on trends and vulnerabilities. They are almost always alone as they patrol these expansive areas and quite often, they are the only law enforcement in the area when anything happens.
There are different skills needed to perform duties on the northern border. That's why our more experienced agents are up there. We don't send anyone there immediately from the Border Patrol Academy. Finely honed skills like negotiation, investigation, and interviewing are needed to diffuse situations or buy time until backup arrives. A lot of them are also Peace Officer certified.
Almost every encounter turns into a complex case. It's not like a voluntary return situation we often used to encounter on the southwest border. And since there are limited resources, the agents have to know how to do everything themselves, from administrative functions, complex case preparation, to presentation in court for prosecution. They are expected do it all.
"There is a lot of movement and danger that the border patrol faces on the northern border because of the terrain, weather, and vastness of the area." -Chief Scott A. Luck
When it comes to crimes and threats at the northern border, we started to connect the dots and found that the drug cartels and transnational criminal organizations that operate on the southern border have connections to the northern border as well. That is why the Northern Border Coordination Center (NBCC) that we stood up in Detroit is so crucial. The center is critical to fusing this intelligence and tracking the connections between the southern and northern borders.
TLM: Not all of the northern border is like Detroit – with a major city on either side of the border. Much of the northern border is rugged, dangerous terrain that is very much off-the-grid. How does this impact communications and situational awareness requirements?
Chief Luck: There is a lot of movement and danger that the border patrol faces on the northern border because of the terrain, weather, and vastness of the area. And a lot of these areas, as you mentioned, are off-grid, creating major challenges for communications and situation awareness.
To show how extreme northern border conditions can become, just look at the wintertime as an example. The northern border terrain changes drastically in the wintertime. All the bodies of water freeze, and they become potential transportation hubs from Canada into the United States, whether it be via snowmobile or just walking across the frozen water. The elements naturally provide these transportation nodes in incredibly dangerous terrain, which pose major border security threats and vulnerabilities.
For me, my biggest concern for the northern border was communications and technology. People say, "Nothing is going on there." But there is.
"Communication, and more importantly, timely communication is critical to all law enforcement on the northern border." -Chief Scott A. Luck
Situational awareness is an absolute must on the northern border. Agents have complained for decades about the officer safety issues involved with communications gaps along the vast northern border. What crosses the border just on the water keeps me up at night, not to mention what is crossing on the land.
Much of the threat on the northern border comes from Canada. They have more relaxed policies as to who they allow into their country, and the U.S. is in very close proximity. I am very concerned about persons from countries of interest (having possible terrorist connections) coming south into the U.S. from Canada. We need to know who these people are and identify all of them.
Communication, and more importantly, timely communication is critical to all law enforcement on the northern border. The requirement for comms and technology on the northern border, as well as the coastal border, is something I was pushing during my time at headquarters.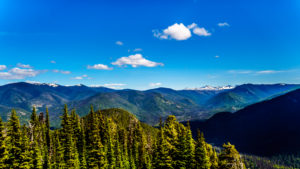 TLM: Have there ever been any scenarios, that you know of, where a lack of communications or situational awareness could have led to a bad result or outcome?
Chief Luck: The first thing that comes to mind are the two inmates from Clinton Correctional Facility who escaped in 2015. Clinton Correctional Facility is in Dannemora, New York, which isn't too far from the northern border.
One of the escapees was eventually recaptured only one and a half miles from the U.S.-Canadian border. At the time, that escape posed a threat to not only the folks in the area, but the law enforcement that was going up against these two convicted murderers. It was a very dangerous situation.
Though I think it was handled very well in the end, there were many communication issues that could have been avoided. It was a situation where different special operations teams came together, and they had to orient themselves with one another and learn how the other operated and communicated on the frequencies. But in dire situations like these, you can't afford to lose any time due to communications orientation between teams.
The inmate who was captured near the border was trying to go to Canada, and there was a very good chance that he was going to get away, if it wasn't for the New York State Police Trooper who encountered him while on patrol.
This manhunt showed how preparing and improving communications between northern border law enforcement partners should happen in advance of a situation like that. It was a very dangerous situation for quite some time, and more time went by than we would have liked.
TLM: As the chief of the USBP academy, you played a large role in the training of new USBP agents. How does the next generation of CBP officers differ from those that came before?
Chief Luck: I can tell you that the "Old Patrol" was much more adept to the traditional ways of doing things, like sign-cutting and tracking. Even when I was a Field Operations Supervisor in Douglas, Arizona, I could tell that due to technology developments such as ground sensors, infrared sensors, and cameras, newer agents were moving away from the traditional "bread and butter" functions of a Border Patrol Agent and moving towards technology.
"In the Information Age we are in, agents can find innovative ways to problem solve with the use of an app. It's very inspiring and impressive." – Chief Scott A. Luck
Agents would automatically call dispatch when the sensor went off to ask if they could see anything on the camera, instead of responding to the area to check for prints. Agents are more technologically sound than the older generation of agents. They can use apps on the phone and GPS better and faster than earlier generations. In the Information Age we are in, agents can find innovative ways to problem solve with the use of an app. It's very inspiring and impressive.
TLM: We've seen in the military that there have been challenges with teaching basic skills like navigation to new recruits because they've always had technology to guide them. Are you seeing similar situations in USBP?
Chief Luck: I am seeing the very same thing. Agents are more dependent on technology. Some of the basic skills like sign-cutting and tracking are perishable skills. If you don't practice them, they fade away.  The same goes for land navigation. We used to guide on landmarks, and now agents use GPS and other technology to steer them into place.
I will say they really take to technology, and they are quick to use it and suggest ways to improve it. It is far beyond what us old timers were used to, but that is a good thing. If agents can use tech to their advantage by better identifying what is coming at them and increase their situational awareness, it is all for the better.
They just need to also learn the basics so they can have something to fall back on when all things fail.  My journeymen used to tell me, "If all things fail, go back to the sign and start tracking."
TLM: One thing we know about the next generation is that they're very tech savvy. How does this jibe with the new USBP? How are technologies playing a larger role in how we police and protect our border?  
Chief Luck: To my last point, they are very tech savvy. Technology for situational awareness is critical to success for today's Border Patrol. We need to remember the basics for situations where technology isn't available, like going to the sign and tracking.
But today we rely heavily on technology to ensure we identify who is coming across the border and if they have drugs or firearms with them, for example. The advances in technology can help us do that, which makes the agent more informed about what they're coming into contact with, and therefore makes them safer.
TLM: In the past, The Last Mile has explored some of the specific ways new communications technologies could be utilized on the northern and southern borders. Are mobile mesh networking solutions something that the CBP has explored in the past? Do you see potential for technologies like these on the border in the future?
"…[goTenna Pro] is a low-cost, resilient, and innovative solution that enhances communications for Border Patrol Agents in areas where there is a comms gap." -Chief Scott A. Luck
Chief Luck: When I was still working at headquarters, the innovation team was charged with working with industry and Silicon Valley to seek out new technology solutions that were just hitting the market.  The goal was to get low-cost, innovative solutions (such as ATAK, and goTenna Pro) into the hands of field agents as quickly as possible to enhance their situational awareness and make them safer.
And that is what goTenna Pro does. It is a low-cost, resilient, and innovative solution that enhances communications for Border Patrol Agents in areas where there is a comms gap. I believed in the product when I was in D.C., and I really believe in it today. It is a product that keeps advancing and improving upon its capabilities.
To see, first-hand, how mobile mesh networking can enable communication and situational awareness for law enforcement, click HERE for a virtual demonstration.