Which aerial assets are the perfect match for your mesh network?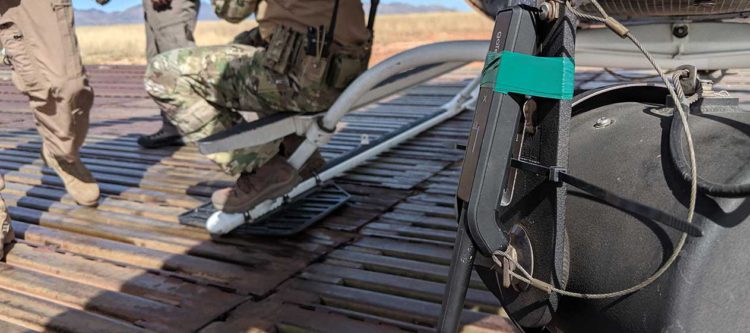 Those who operate in austere, geographically isolated areas outside of a cell service bubble need reliable communications for the duration of their mission. They're either battling wildfires, searching for missing people, or monitoring border activity across huge swaths of land. Traditionally, the only way to have continuous coverage for situational awareness was relying on satellite connectivity. But today, these operators have access to a less expensive, one-time-cost solution. By combining aerial assets with a mesh networking device, tactical users can benefit from ample coverage for text messaging and location alerts. 
Once the device is deployed, the low-bandwidth connectivity it enables is free. And, by utilizing different aerial assets at different heights, tactical operators can dramatically increase the range of their mobile mesh networking devices. 
The ability to enable a wide area of connectivity has led many government agencies to begin testing and evaluating the combination of mobile mesh networking and aerial assets for their agents in remote, off-the-grid locations. 
goTenna's Pro X solution is often deployed into remote, austere environments for public safety, military, and law enforcement personnel. Recent Pro X field tests showed that, when a node was placed on a high elevation platform – such as a mountain top – the coverage area from a single node could support wide-spanning operations. To date, this has been achieved by placing goTenna Pro X relays on towers, helicopters, planes, unmanned aerial vehicles, aerostats, mountaintops, and more. 
The result of all these elevated relays is an expansive coverage "bubble" connecting ground Pro X users, making applications possible that could previously only achieve connectivity through satellite.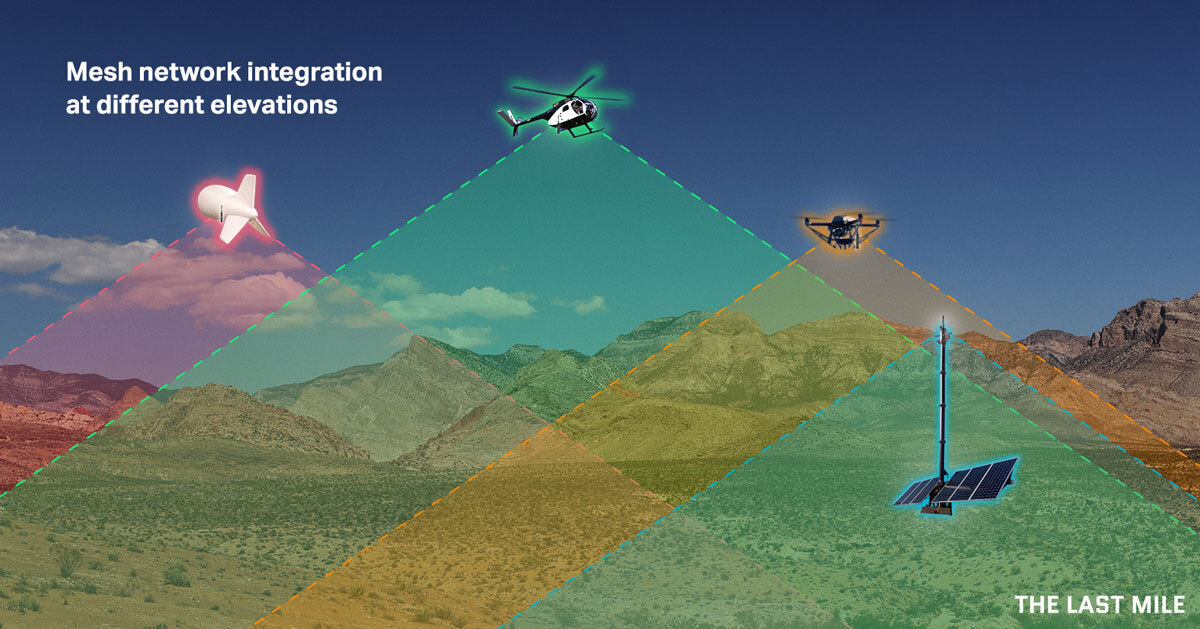 While there are many factors that determine coverage, elevation above ground is a proven way to increase range. The Pro X operates in the UHF and VHF spectrums, all of which propagate as line-of-sight. In general, this means that if you can see it, you can connect to it. 
Increasing the elevation of a single relay allows that node to see greater distances, beyond the horizon we see at ground level. Within the goTenna Aspen Grove network, geographically disparate nodes can connect over the single elevated node via one or multiple hops through the network. 
For wide-spanning operations with uneven terrain, elevating a relay node can be the difference between connecting with deployed teams and going without situational awareness. When planning out an operation, it is important to understand the area that will be covered, elevation features such as mountains and buildings which might occlude connectivity, and other factors which might affect connectivity. 
Based on these mission parameters, operators can decide if an elevated asset with a goTenna Pro X relay should be used to ensure connectivity. But they're not the only considerations. The aerial assets that are available to government users can be moving, or stationary. And there can be significant pros and cons for each platform. 
Let's take a look at these aerial assets, individually, and explore which government use cases that they would be best suited to serve.
Which aerial assets make the most sense?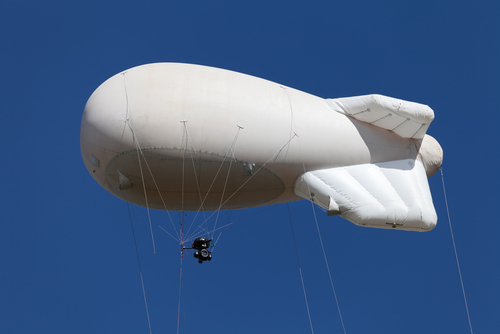 1) Aerostats:
If you've ever attended a large outdoor concert or sporting event, you may have seen an aerostat flying overhead. Aerostats are employed when the application centers around a fixed area and the duration is hours or days. 
Depending on the size and construction of an aerostat, they can fly at altitudes ranging from 1,000 feet to more than 15,000 feet. Aerostats commonly carry larger payloads including cameras, radars, and other sensors, making the Pro X a straightforward and viable addition. That's because the goTenna Pro X is so light that it can even be attached to a kite and serve as a relay.
One obvious use case for adding mobile mesh networking nodes to aerostats would be for border protection. For the sake of this example, let's use the aerostats that are utilized by the U.S. Customs and Border Protection (CBP) Tethered Aerostat Radar System (TARS). As we recently discussed with retired Border Patrol Chief, Carla Provost, the northern and southern borders of the United States are vast, remote, and austere. Adding mobile mesh networking to existing aerostats used to surveil the border could help eliminate communications and situational awareness challenges.
Another use case for mobile mesh on aerostats could be event security. Large concerts and outdoor events may already have an aerostat flying over them in the form of a blimp or dirigible. However, even if they don't, one or more aerostats could be inflated and deployed to not only provide surveillance, but also communications during large events.
This is increasingly important, as large public events require a large security presence that often includes several different state and federal agencies, often working in concert with private event staff and security. This creates interoperability issues that could be eliminated by enabling all staff to use their personal mobile devices. This also provides an essential backup for terrestrial networks, which are often overloaded by the number of people in attendance, making them unreliable for security personnel.
But aerostats aren't the only helium-filled aerial assets that could carry a mobile mesh networking node. In mild wind conditions, even meteorological tethered balloons filled with commercial-grade helium could successfully carry a payload as light as the goTenna Pro X.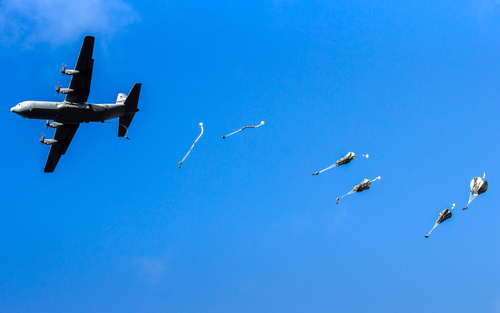 2) Airplanes:
In a recent test conducted by goTenna, a goTenna Pro onboard a "Twin Otter" fixed-wing aircraft traveling at an altitude of 12,000 feet was able to extend connectivity to users inside an SUV 49 miles (79 km) away. That's a range greater than the distance separating Washington, D.C. from Baltimore, MD (38 miles).
There are numerous government use cases for airplanes. The military uses them extensively for ISR, troop transport, air support, and other functions. Local governments also utilize aerial firefighting aircraft over wildland fires to help battle out-of-control blazes. And both of those examples could benefit from the connectivity of mobile mesh networking.
Equipping military transport aircraft can provide a bubble or umbrella of coverage for airborne troops during military freefall operations – which often can result in personnel being separated and needing both communications and situational awareness on the ground. ATAK plug-ins designed for airborne troops – such as Jumpmaster – can also be enabled in this way.
Aerial firefighting aircraft often have to fly low to accurately deploy tens of thousands of gallons of fire retardants or water onto wildland fires, however, they are high enough to enable critical communications and situational awareness capabilities to firefighters in extremely dangerous, incredible fluid emergency response situations.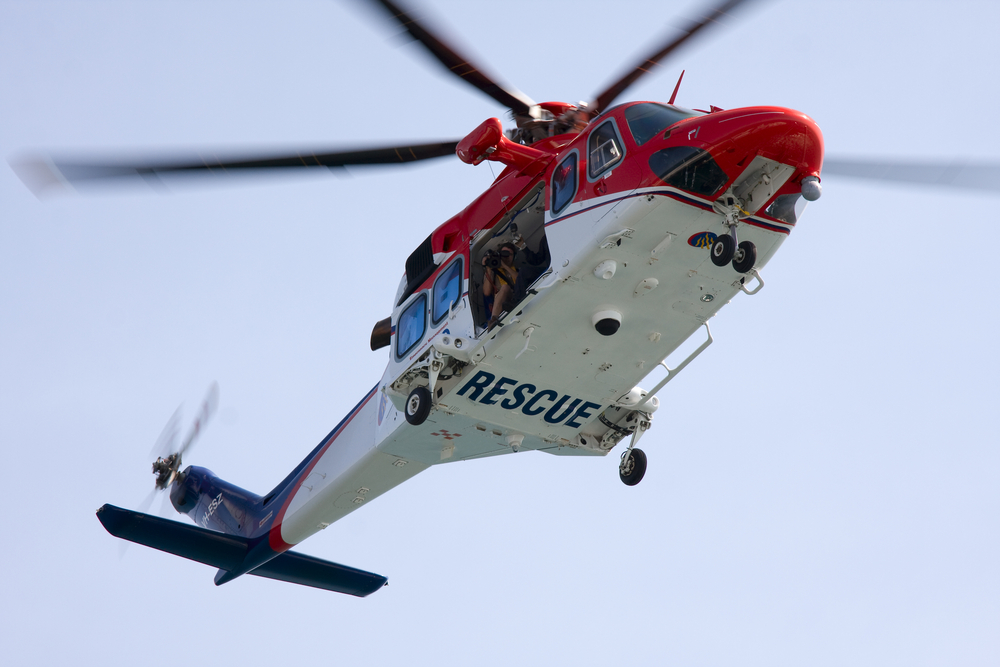 3) Helicopters:
In another recent field test, goTenna was able to extend connectivity from a goTenna Pro X device aboard a helicopter flying at an altitude of 10,000 feet in Orocovis, Puerto Rico, to a drone in Bayamon, Puerto Rico. That's a distance of 23 miles (37 km), and it was accomplished in a single hop. To put that in perspective, that's almost twice the distance from the center of Minneapolis, MN, to the center of Saint Paul, MN (approx. 12 miles).
It's difficult to think of a single military, law enforcement, or emergency response organization within the government that doesn't utilize helicopters within its operations. Helicopters can fly at altitudes of up to or above 19,000 feet and can hover above an area for an extended period of time. This makes them an excellent platform for attaching mobile mesh networking nodes.
While helicopters with mobile mesh networking nodes could be used in all of the use cases we've discussed previously – including wildland fire response, event security, and military transport – there is one use case where it could have significant benefits – emergency and disaster response operations.
Helicopters are a frequent sight in emergency response situations. Helitack helicopters are often relied upon to offer support and emergency transportation during wildfires, wildland rescue, and disaster response operations. All of these operations take place in austere, remote locations where terrestrial networks aren't available, or in disaster areas where they've been denied.
In all emergency scenarios requiring a helicopter, communications and situational awareness are paramount. First responders in these scenarios are working in extremely dangerous environments to rescue survivors and give them the aid they require. At times, those rescuers sometimes need rescuing themselves. Communications and situational awareness are essential in getting first responders the help and support they need, and a mobile mesh networking node attached to a Helitack helicopter can deliver a wide umbrella of connectivity that can enable them.
Also, in emergency response scenarios, interoperability is often a challenge, with so many disparate organizations coming together and collaborating on response. Enabling an application like ATAK on personal mobile devices can ensure that all parties can communicate, and mobile mesh networking can make that a reality.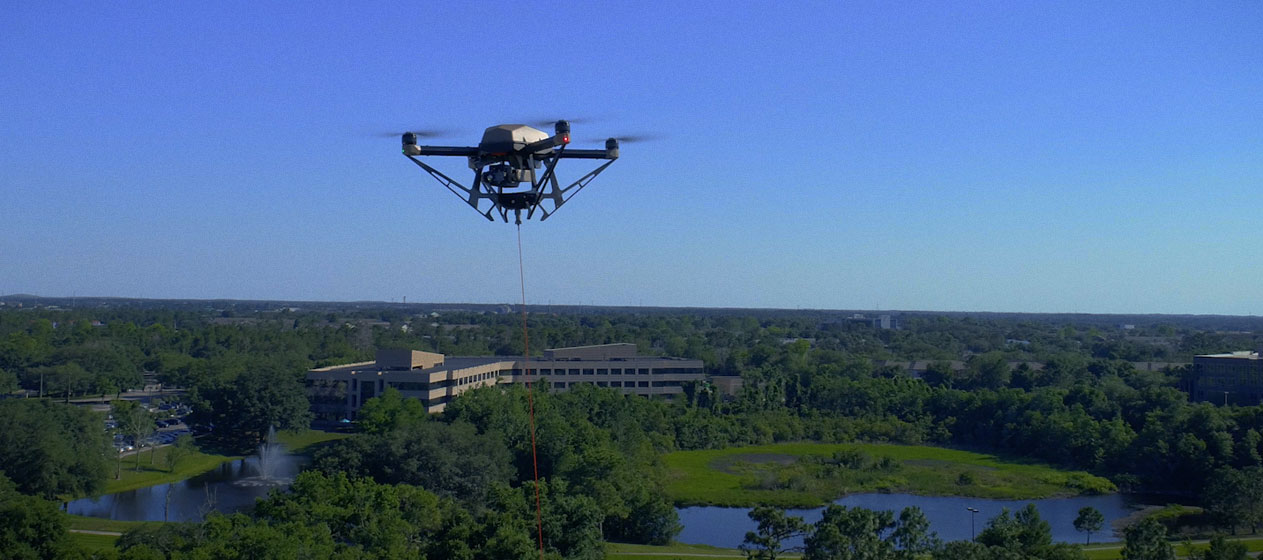 4) Unmanned Aircraft:
Drones are as pervasive – if not more pervasive – than helicopters across the government today. They're used for ISR in the military and in disaster response scenarios. They're used for border security and event security. They've effectively made their way into every government scenario where air support is needed, but pilots may not be available in large enough numbers.
More exciting, a new generation of tethered drones is making its way into government operations. These tethered drones – like those offered by Hoverfly – don't rely on batteries for power and can hover above an area of operations for months, if necessary.
Whether needed in response to emergencies or natural disasters – such as earthquakes or floods – or hovering over the region around the border providing essential surveillance for Border Patrol – these tethered drones could also be generating an umbrella of connectivity and communications for everyone that's 400 feet below them, on the ground. All that's needed is a mobile mesh networking node.
But there is one government use case that could benefit – in particular – from connecting drones to mobile mesh networking devices – special operations forces. 
Today's special operations teams have several small drones at their disposal for use in their missions. These drones, if connected to a mobile mesh networking device, could enable situational awareness and basic communications and connectivity for the entire team within a geographic area of more than 20 miles. 
Disclaimer: Please note, for all aerial assets, be sure to follow any applicable government regulations and restrictions during your deployment.
To learn more about how mobile mesh can deliver connectivity for off-grid government operations, click HERE to watch a demo about mobile mesh for the military, click HERE for a demo about mobile mesh for tactical law enforcement, and click HERE for a demo about mobile mesh for emergency response scenarios.