Enabling more effective off-grid communications at the closed northern border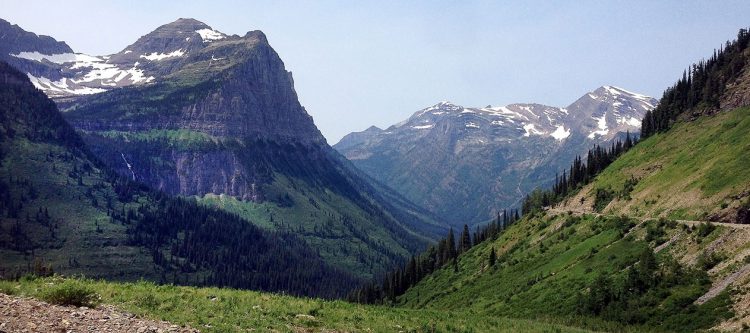 Earlier this month, in an attempt to slow the spread of the COVID-19, the United States and Canada took the unprecedented step of shutting down the border between the two countries. While this sounds like a reasonable and rational step towards stemming the spread of a disease that has — of the time I was writing this — infected almost 1 million people worldwide, it's a massive undertaking that will require more border security effort and manpower than anyone may anticipate.
According to DHS, the US-Canada land border supports more than $1.7 billion (USD) dollars in daily cross-border trade. And while the border between the two countries may not get the attention and focus of politicians and the press the way the southern border does, there is still a significant need to patrol and police it — especially in times of crisis. 
In the unprecedented situation we're in right now — with a global pandemic forcing citizens to shelter in place or social distance themselves — closing the border would accomplish nothing if people are allowed to freely cross it, potentially bringing the disease with them. Worse, in crisis situations, it becomes even more important to combat drug and human trafficking. While resources are spread thin, traffickers look to exploit emergencies, disasters and other crises.
Since the announcement to close the border has been released, both countries have decided to not utilize their militaries to defend it. This means that patrolling and policing the northern border will fall to a combination of U.S. and Canadian border security personnel, National Guard personnel as well as other state and local law enforcement agencies. 
The unique challenges at the northern border
The border between the U.S. and Canada is more than 5,500 miles long. Compare that to the border between the U.S. and Mexico, which is less than 2,000 miles long. There are only 48 legal border crossing locations on the southern border. There are 119 on the northern border. Ultimately, northern border patrol personnel have twice the area and border crossings to handle than their counterparts at the southern border.
The size, geography, topography, and terrain of the border present multiple challenges. With the exception of the few urban areas — such as the Detroit metro area — much of the northern border is rural or consists of completely undeveloped land. This means that it's mostly off the grid and lacking in terrestrial network coverage. Worse, it's mountainous, and all of those steep elevation increases cause significant problems for radio communications infrastructure since radios require a clear line of sight between receivers. 
With much of the border being remote, rural, off the grid and not being conducive to radio communication, mobile mesh networking becomes a viable solution for ensuring there is communication and collaboration for border security. It can also help to improve communication and collaboration between U.S. and Canadian personnel, while making them all more efficient.
Making the most of limited resources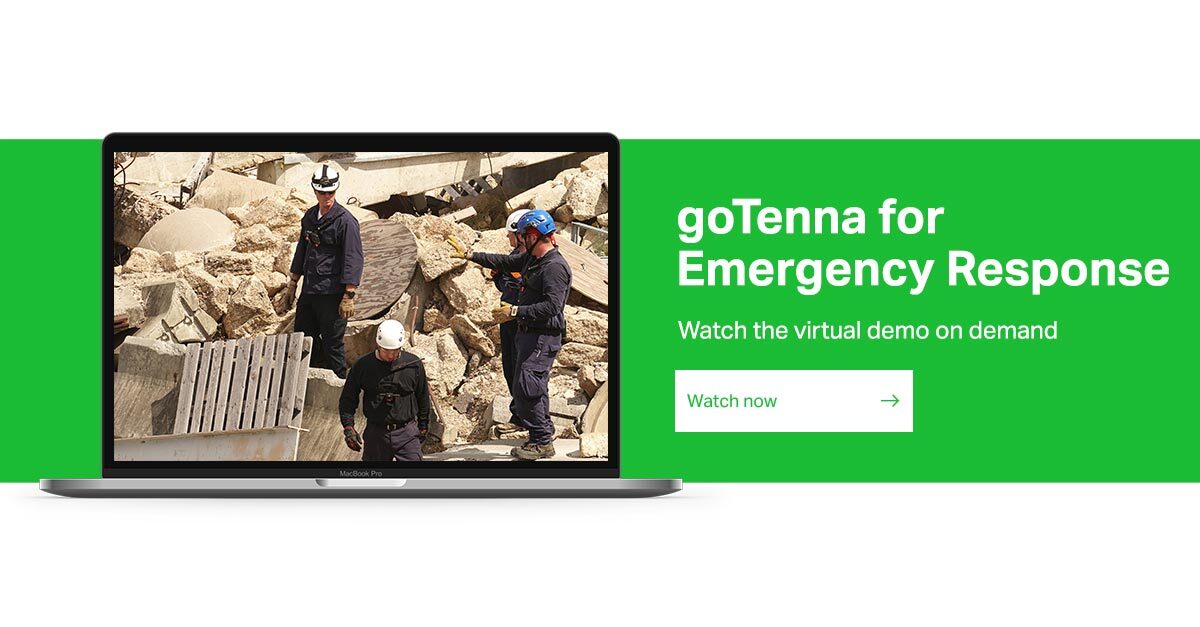 Mobile mesh networking is the perfect communications solution for the northern border. Here at goTenna, we often prefer to conduct training exercises for border security and wildfire response personnel in Montana for that very reason — the terrain tests the limits of any communications system. 
The way that mobile mesh networking works — with each node or device operating as both a receiver and a transmitter — border patrol personnel can easily and cost-effectively overcome the line of sight challenges caused by the area's terrain by setting relays in strategic locations. 
Most excitingly, since mobile mesh networking devices like goTenna Pro or Pro X connect with smartphones either via cable or Bluetooth, they can be rolled out quickly and inexpensively to personnel. Some recently released and expanded DHS grant programs could even cover the cost of this equipment. This means that all personnel — whether they be federal government, state government or municipal government personnel on either side of the border — can be using the same communications and situational awareness tools.
Pairing mesh networking devices with situational awareness applications like ATAK, allow regional commands to see where individual operators are on a map and have immediate visualization of where the border is being watched and where it isn't. With a better picture of where personnel are stationed, they can more effectively fan out and utilize resources to cover more ground without duplicating efforts.
Also, with communications that aren't limited by line of sight and improved situational awareness, these personnel can also better and more fully embrace strategies in specific tactical situations – including interdictions – that maximize their efforts. With improved situational awareness they can utilize spotters at higher elevations and larger response teams at lower elevations prepared to perform in-person interdictions of human or drug traffickers.
The northern border between the U.S. and Canada may seem like a benign environment, but there are reasons why it needs effective border security — especially in light of the ongoing pandemic response. Mobile mesh networking can deliver immense benefits to those that have to patrol and secure that border, which is much more difficult than many Americans realize.