Tech Spotlight Series: goTenna's transition from consumer to tactical-grade mesh networking devices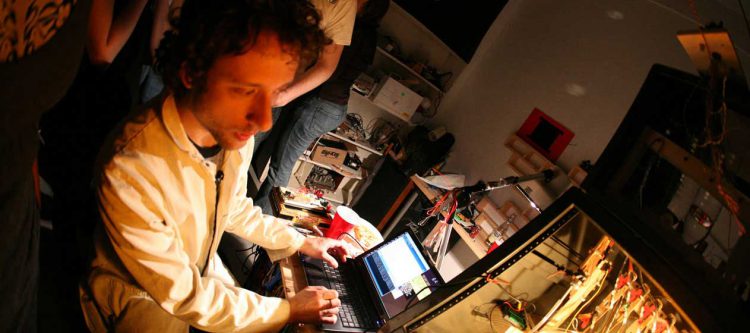 For this month's spotlight, we interviewed Raphael Abrams, the lead of hardware engineering at goTenna. As the company's first employee, he developed goTenna's two generations of consumer hardware  and has since led the transition to their tactical-grade goTenna Pro line.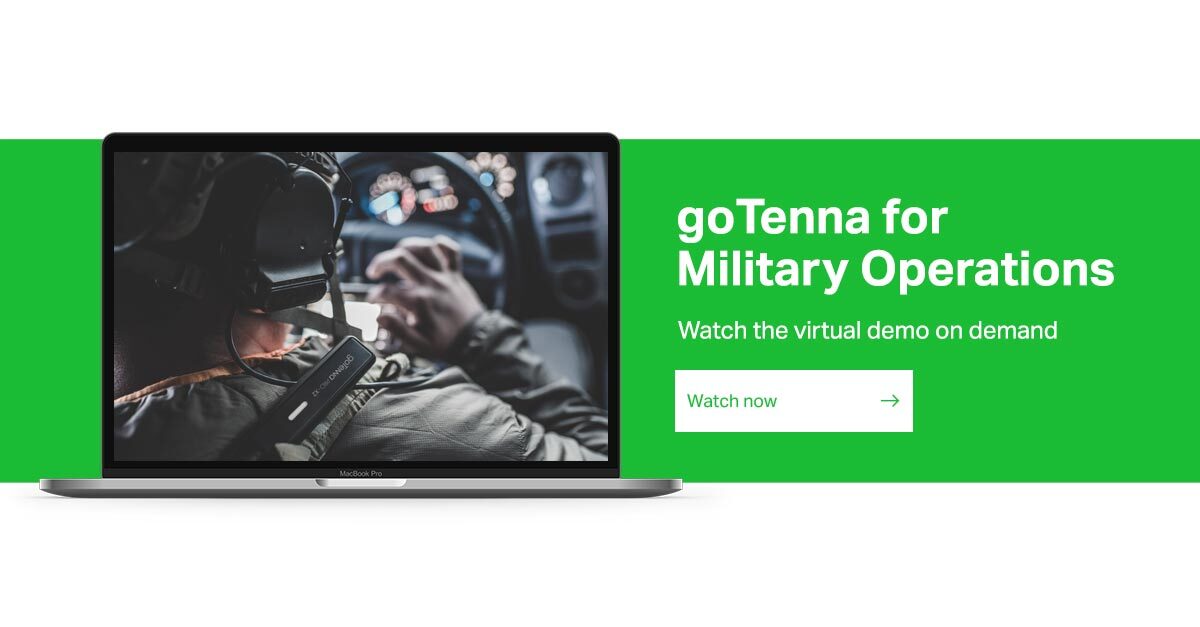 Today also happens to be the one year anniversary since the release of the goTenna Pro X. Since the release, there are now over 10,000 goTenna Pro X users in over 16 countries, using goTenna's tactical-grade mesh networks for everything from disaster response to military operations.
We sat down with Raphael to tell us about how he started with goTenna and to take us through the journey of how and why goTenna Pro came to be.
The Last Mile (TLM): Tell us about yourself. Where were you before you came to goTenna?
Raphael Abrams (RA): I studied art and painting, briefly, at the School of Visual Arts in New York City, and then worked in graphic design for about 10 years. But I realized that I had a bigger passion for electronics than I did for graphic design. Electronics has been my hobby since I was eight years old. I even tried to integrate electronics into my art projects, and that snowballed into a legitimate interest in engineering. Eventually I got it into my head that people actually might pay me to make things! 
TLM: How did you meet the Co-Founder and CEO of goTenna, Daniela Perdomo? 
RA: In 2008, I co-founded NYC Resistor, a hackerspace in Brooklyn. Members of the collective meet regularly to share knowledge, hack on projects together, and build a sense of community. I taught classes like "Intro to the Internet of Things" and "Intro to Soldering."
We'd developed a reputation for ourselves at NYC Resistor as a hacker collective, so people had heard of us — and that's where Daniela found me in January 2013. She'd actually met one of my colleagues from the hackerspace who introduced us.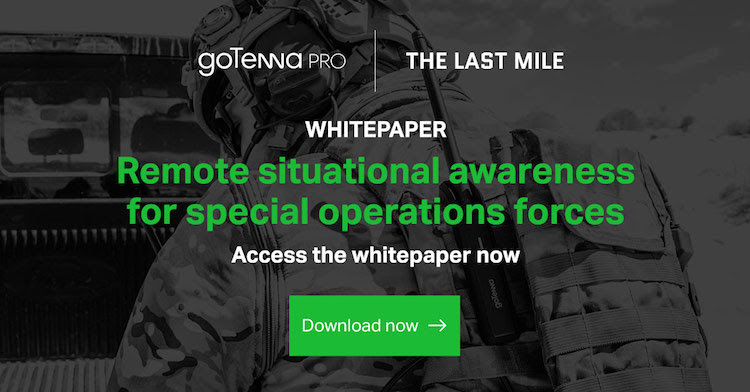 TLM: How did the product development process get started?
RA: Initially, Daniela wanted a proof-of-concept for what evenutally became the goTenna v1 consumer device. We wanted to prove that it was possible to send messages over radio frequencies (RF) while entirely off the grid. 
I took the project on as a freelance job before the company was formally incorporated. The initial proof-of-concept device was an audio wire connection and used a headphone jack to talk to people. It was actually really janky and weird-looking — but it worked! Daniela brought the proof-of-concept device to pitches for venture capital funding.
TLM: Did you have any doubts about the proof-of-concept? 
RA: I knew it was possible from the very beginning. Working on that proof-of-concept was an interesting and serendipitous opportunity. 
The adoption of smartphones — and text messages becoming our primary source of communication — is the reason why this product is valuable. A text message is a very small amount of information. You're only transmitting for a very brief time, just a fraction of a second. Unlike other similar tools, goTenna's network layer can have incredibly complex networks without critical "nodes." This is much different than say, a walkie-talkie, where you're constantly using bandwidth to transmit voice communications. 
TLM: How did the proof-of-concept turn into a real product — and company?
RA: Daniela and her brother, Jorge, co-founded goTenna in November 2012. [When goTenna incorporated in March 2013,] I joined as the first employee and their lead hardware engineer and very quickly got working on the first version of our radio device. 
The first thing we did was ditch the audio jack and make goTenna v1 a Bluetooth-capable device. In order to get something to market, we focused on single hop, point-to-point, and focused on maximizing range. We weren't even thinking about mesh networking yet. There still weren't a lot of people out there to mesh with, so it wasn't going to be a benefit to our users initially. You need a lot of people to have devices in order for meshing to work.
It was with our second-generation product for consumers, goTenna Mesh, that we started thinking about the possibilities offered by mesh networking. goTenna Mesh was originally intended to be a shorter range device than our first v1 product, but we were able to create higher throughput without compromising range (thanks to some lessons learned earlier in the development process), which truly allowed the mesh networking to kick in. So, we very quickly sunsetted our original v1 product and went all-in on Mesh.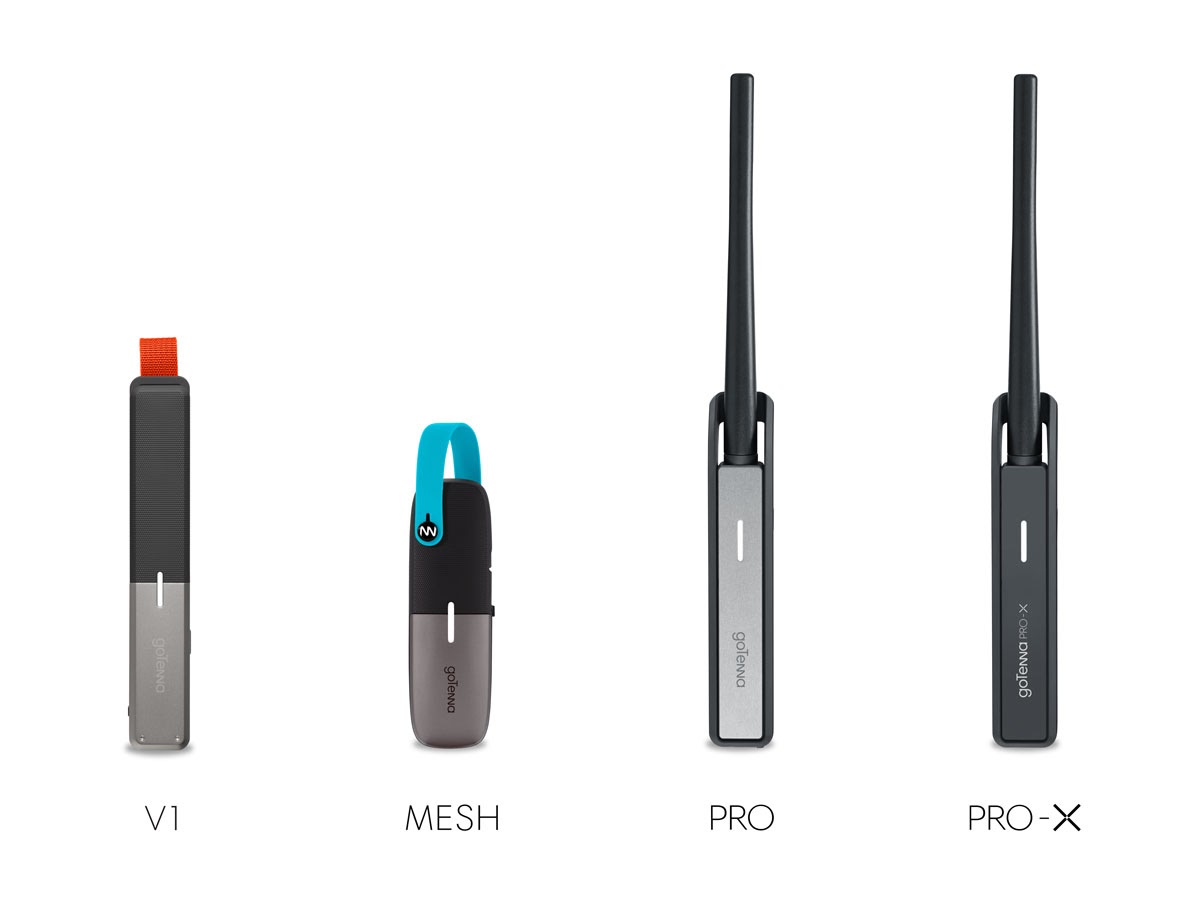 TLM: So, when did you start to develop goTenna Pro and goTenna Pro X? 
RA: Some of our Mesh users realized that the tool they enjoyed using in their personal lives could actually make a big difference in their professional work too — especially when it meant responding to disasters and other incidents where centralized communications are damaged or unavailable. While we had developed our own paired Mesh app for text messaging and mapping, we had also heard a lot about defense and public safety apps like ATAK that were becoming more and more critical for situational awareness, but struggled with the same connectivity issues when teams went off the grid.  
However, there were big development considerations for a tactical-grade, professional device. We'd need higher power, higher sensitivity, longer range, and more ruggedized casing — all while taking officially authorized FCC frequency bands into account. 
 TLM: What were the biggest challenges in transitioning from consumer to professional product development? 
RA: The biggest hurdle was developing a product with a configurable dual-band amplifier. We wanted our goTenna Pro and Pro X users to have the option to work in both VHF and UHF bands, and have the ability to swap the antenna depending on the operation. On the software side, we developed an online management portal for teams to configure their devices and set frequency channels in advance of a deployment. And for teams using third-party, compatible apps like ATAK with our Pro X device, we needed to make sure those frequencies could still be shared easily and rapidly.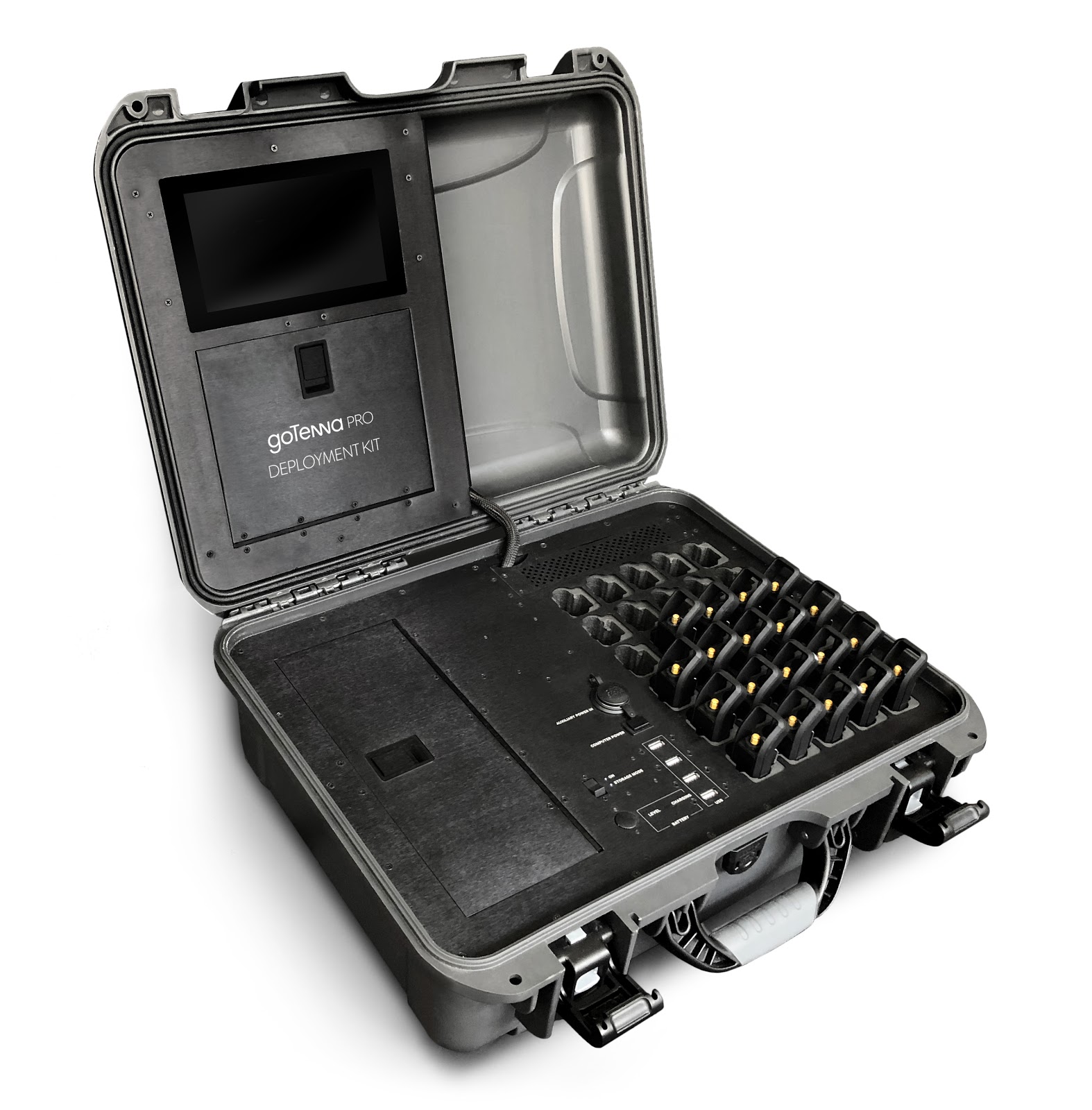 The second challenge was making sure the device was more powerful, secure, and capable of communicating at even longer ranges. goTenna Pro packs a mightier 5-watt punch than goTenna Mesh's 1-watt output without sacrificing its small and lightweight form factor. It was really important for us to ensure Pro and Pro X devices wouldn't be a burden for defense and public safety operators to carry with their existing equipment load. 
 TLM: Speaking of carrying, is that portability factor also how the goTenna Pro Deployment Kits came to be? 
RA: Definitely. goTenna Pro is truly a platform of hardware devices, native and compatible software apps, as well as underlying mesh networking protocols in our firmware. The Deployment Kits help our customers maintain each part of that platform in a ruggedized, carry-on sized case. 
We also designed and developed these from the ground up here in our Brooklyn office. Each Kit can house and charge up to 30 goTenna Pro or Pro X devices at once, and even includes external power sources for fully off-grid deployments. The Kit continually updates firmware, so when it comes time to use your goTenna Pro devices, it will be ready and waiting with the latest app versions for what you need it to do.
TLM: What goTenna Pro developments are coming next?
RA: We recently started shipping new flexible antennas that come standard with every Pro or Pro X device purchase, but we're also looking to integrate our goTenna Pro line more deeply into our customers' existing communications stack — whether that means new hardware accessories or new compatible software apps for the Pro X, specifically. 
But most importantly, our team is always thinking about how we can push the boundaries on mesh networking — more range, more battery life, more network capacity. We can't reveal much more than that yet, but we're really excited about what's coming down the line!