goTenna achieves data transmission of over 55 miles in a point-to-point field test at Tough Stump's Tech Rodeo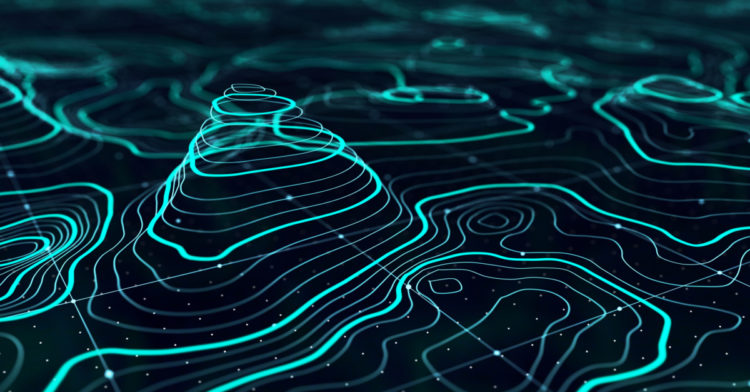 Last month, goTenna – the world's leading mobile mesh networking company and provider of off-grid connectivity solutions for smartphones and other devices – participated in Tough Stump's Tech Rodeo, an off-grid communications field test hosted by Tough Stump Technologies and Skybridge Tactical. The goal of the Tech Rodeo was to test ATOS, goTenna, Trellisware, Persistent Systems, and Domo Tactical equipment in an environment that encompassed distance, terrain elevation with rural and atmospheric conditions. The testing simulated dangerous scenarios such as military operations, wildland firefighting scenarios, search and rescue missions as well as manhunts.
"The performance was excellent and we were very surprised to see how easily goTenna's mesh network incorporated other tracking devices like ATOS." – Tough Stump COO, Benjamin Brown.
goTenna's Tech Rodeo team was able to transmit Position, Location and Information (PLI) data over a 55 mile-range (88 kilometers) from one goTenna Pro X device attached to a tree on a mountaintop to another goTenna Pro X user in the valley. As a result of the test, goTenna Pro X was the only technology deemed "Better Than Advertised" by the event organizers.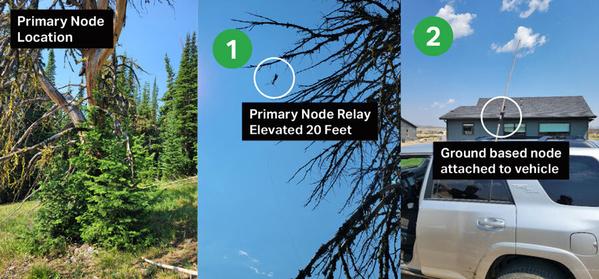 The elevation of the primary goTenna Pro X device was 3,200 feet above the elevation of the valley floor. The true range of the goTenna Pro X was not demonstrated since the limiting factor was the terrain. Due to channelized roadways and private land on either side, the mobile node was not able to gain a line of sight near the end of the route.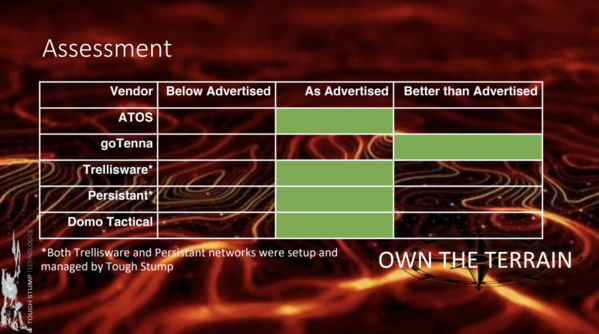 The Granite Creek Training Facility in south-central Montana provided a unique venue to push communication and drone technology to its limits, similar to military and public safety operational conditions. Over the course of five days, participating organizations put their communications tools through rigorous challenges. Each vendor was given the opportunity to gather and push selected data to a staged Operations Center, then relayed to a third party and viewed on a WinTAK device.
Law enforcement and military observers were able to see each vendor's ability to accomplish the given tasks in real-time. Observers were also able to interact directly with other vendors, allowing a hands-on experience with each system.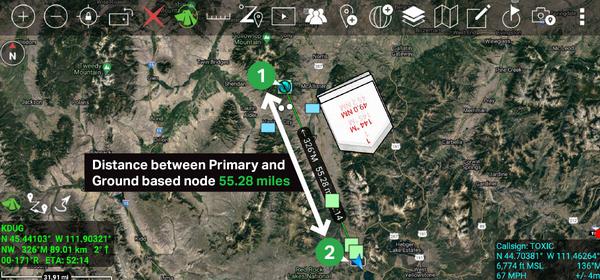 A representative from the Army Research Office commented: "The key component was the actual demonstration of the systems with a realistic setting that would show the different radio systems. The range was ideal for testing concepts and gear. The layout of the various locations worked well and the total area covered was a good representation of our mission space."
In disaster situations where traditional communications infrastructure might be damaged or unavailable, goTenna's mesh networking radio devices enable off-grid communication via smartphone independently of cell, wifi, and satellite networks. Tough Stump's test users utilized goTenna Pro X devices with the Android Team Awareness (ATAK) application in order to track individual operator and vehicle locations, share maps and other points of interest, and exchange text-based messages within teams.
"The operational environment provided the perfect setting to push our equipment. This enabled us to emphasize the capabilities and constraints while providing a real-world demonstration," said goTenna Senior Forward-Deployed Engineer, Michael Gibbs.
To learn more about how goTenna mobile mesh networking devices operate in the field, click HERE to watch the Webinar, "Testing goTenna Pro X Mesh Networks in a Dense Forest."