Infographic | Nonprofits on navigating connectivity in the Digital Divide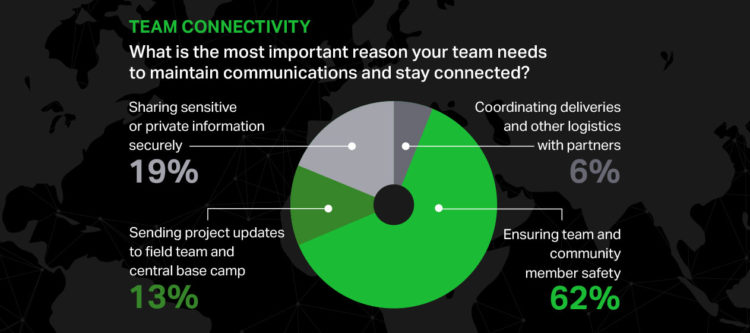 As communities around the globe work to close the digital divide, there are countless nonprofits and nongovernmental organizations that need to fill critical gaps in connectivity in order to operate safely and effectively now.
During a live panel discussion "Navigating Connectivity in the Digital Divide," we asked nonprofit professionals how they maintain communications and situational awareness in austere mission environments. The results included their preferences for off-grid communications devices such as voice radios or satellite phones, off-grid situational awareness apps like Whatsapp and goTenna Pro as well as other questions about their nonprofit mission deployments.
To download the infographic summarizing the polling results from our live panel discussion, fill out the form below.
For the original recording of the live panel discussion where these poll questions were sourced from, click here.