Look to the skies for the future of fighting wildfires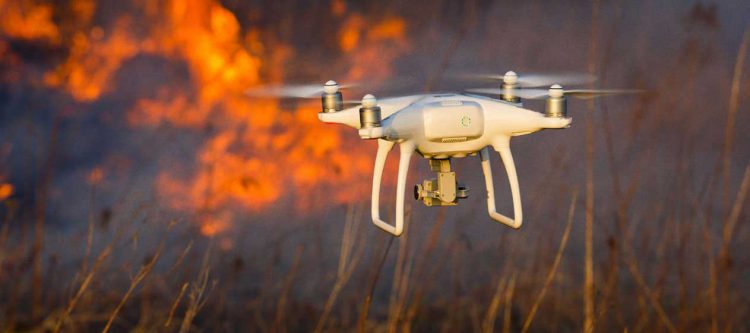 In my previous article on The Last Mile, I looked at the current state of the wildfire threat in the United States and how recent climate changes and shifts in our environment are not only making wildfires more frequent, they're making them more destructive and deadly. In that article, I looked at why wildfires are so difficult to fight, and why they can be a nightmare for the first responders responsible for battling back the walls of flame based on my previous experience as a firefighter and dispatcher.
And it would seem like that article couldn't have been any more timely. That's because, since writing it, California has been ravaged by more wildfires, including the Easy Fire, the Getty Fire and the Kincade Fire. Together these three fires have burned almost 79,000 acres of land. A "mega blaze" has also laid waste to an area of Australia north of Sydney and is so large that some speculate that it's currently impossible to extinguish.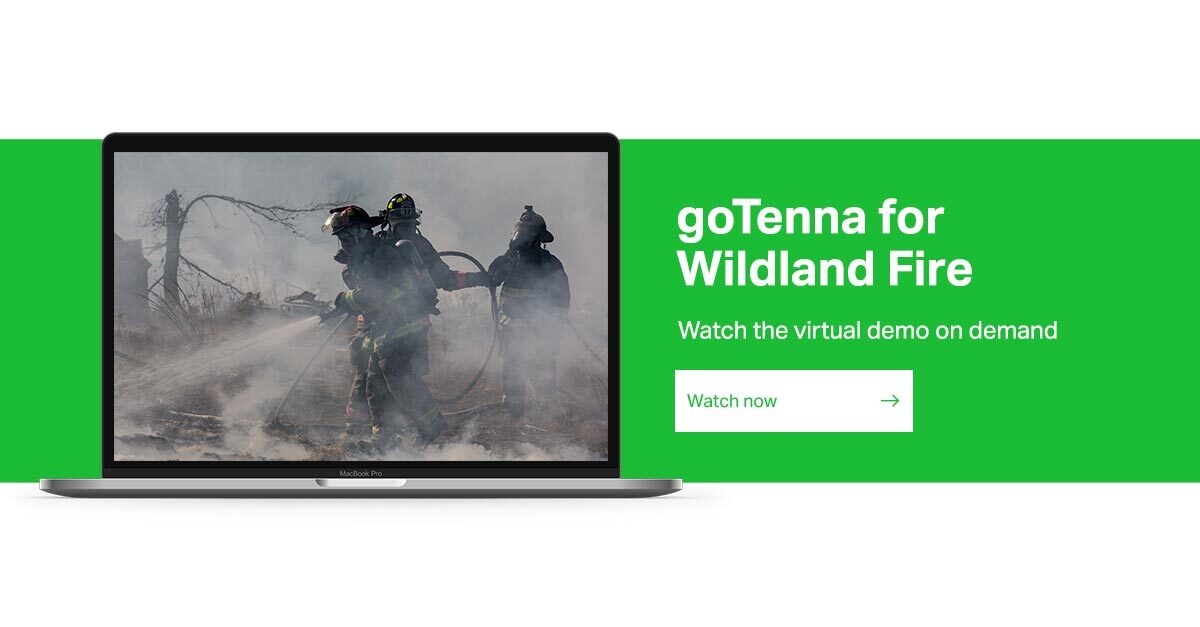 As I discussed, battling wildfires like these is terrifying. It's also challenging because they have a tendency to knock out critical communications infrastructure that's necessary for coordinating the efforts of multiple jurisdictions and municipalities that respond to them. But, as I also talked about mobile mesh networking solutions, and how they can be a viable solution — providing a communications and situational awareness tool that is much more resilient in the face of a wildfire.
I'd now like to take a look at a new technology that — when coupled with mobile mesh networking solutions — could make situational awareness, communications, and collaboration even more effective. And this new technology is already starting to make its way into the fight against wildfires — drones.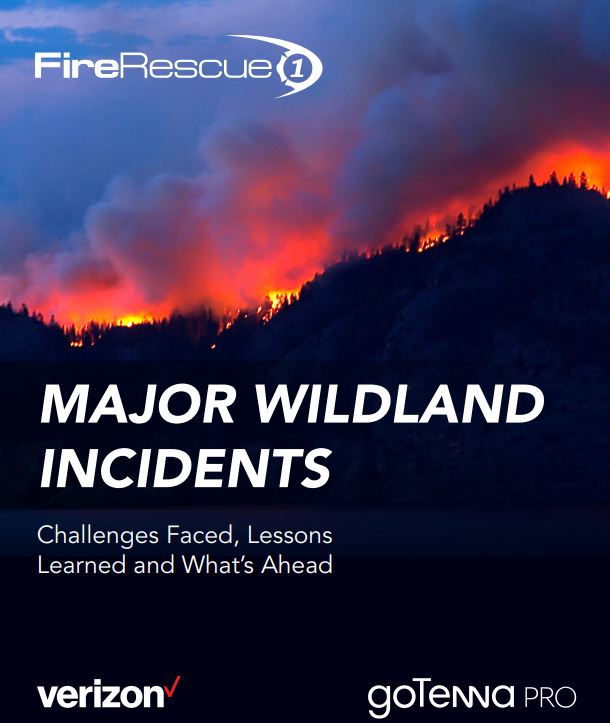 Connectivity as far as the eye can see
Mobile mesh networking works by effectively bouncing a signal from one radio — or node — to the next. This creates a network that is far more resilient than the current radio retransmit stations that are the backbone of traditional first responders' radios. That's because those large, immobile towers can't be easily deployed or replaced — whereas mobile mesh networking nodes can be quickly be dispatched across an area to effectively increase the size and reach of the network.
Because of this, mobile mesh networking solutions are an incredible way to make communication and situational awareness applications – such as ATAK – available to everyone fighting a wildfire. However, there is one shortcoming of mobile mesh networking solutions — much like other radio signals and networks, they're limited to "line of sight." But, unlike other radio signals, that "line of site" is between nodes of the mesh network, not the entire network, itself.
Luckily, drones can play a role in eliminating that "line of site" shortcoming. Today's advanced mobile mesh networking devices — such as those made by goTenna — are incredibly small and light. Meaning, they can be attached to a drone that's flying high above a wildfire. With the drone above the heads of firefighters and first responders, it's effectively creating a dome of connectivity that's accessible for a wide area all around it.
Drones are already making their way into wildfire scenarios. In fact, recent legislation requires that firefighters include drones as part of their emergency response when responding to wildfires. And that's a great idea since surveying the site with drones can help inform the individuals on the ground and decision makers offsite about the fire's movement and behaviors. But adding a mobile mesh networking node to those drones can take their capabilities even further, effectively turning them into a high-altitude transmitter of communication signals.
Should that mobile mesh networking node on the drone be connected to a satellite signal, Wi-Fi signal or cellular signal, the capabilities only increase. The mobile mesh networking nodes will relay that signal and connectivity to all of the other nodes beneath it, delivering even more capability and connectivity to the firefighters on the ground.
The recent fires in California and the "mega blaze" in Australia are evidence that wildfires are no longer an infrequent nuisance across the globe – they're an annual occurrence that brings massive destruction and devastation to our communities. While fighting these fires is frightening, we don't need to fight them unarmed. Mobile mesh networking – coupled with drones – can deliver the communications, situational awareness, and collaboration that firefighters need to stay safe while saving lives.
For additional information on the role that mobile mesh networking can play when fighting wildfires, click HERE to download the eBook, "Major wildland incidents."