Making the case for smartphones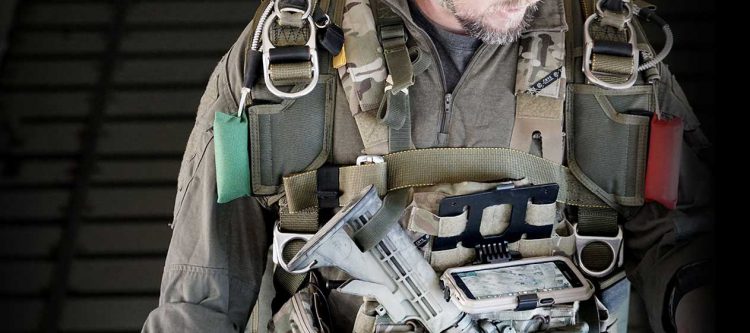 Ask the average millennial or member of Gen Z to find you something on a paper map. If you do, I hope you're prepared to wait for a while.

Millennials have been accused of killing everything from chain restaurants to the diamond industry. And I'm certainly not trying to jump onboard the, "Millennials Killed (Insert awful thing here)," bandwagon. I'm trying to illustrate a point. When we're raised with – and accustomed to – an advanced technology that automates or simplifies a process for us, we start to take it for granted and expect that it will always be available.

This is actually becoming a challenge for the government and military. The newest military recruits and public safety personnel are from generations that are accustomed to reaching into their pocket and producing a near-magical device capable of answering every trivia question they could encounter, playing music, giving them accurate driving directions, and allowing them to communicate with virtually anyone in any place.

Public safety organizations and the military want to deliver the same experience to their personnel and warfighters as they would have at home. They want them to be able to turn to a smartphone for the information that they need in a given situation or environment. So, they're looking for ways to make it possible to utilize smartphones in the field to make that possible.

But it's not just about what the warfighter or first responder wants. It's also about what's best for the mission. And smartphones are capable of making everyone more efficient.

Everything at the touch of a finger
The average smartphone has a passable GPS and access to multiple useful applications – including the the ATAK application that I discussed in a previous article for The Last Mile.

Combined, these applications have the ability to aggregate the functions of multiple systems into a single, handheld, mobile device. Each may not be better than what's available in stand-alone, dedicated systems and devices, but they do the job without the need to carry around a litany of different appliances.

The average smartphone also can provide digital storage. Even the most basic and rudimentary of smartphones are coming equipped with a respectable amount of internal memory, and that memory can be used to enable a movement away from paper – including traditional paper maps. By digitizing important documents and storing them on smartphones, first responders, warfighters, emergency personnel and other government employees can have access to the information they need without carrying around reams of paper – and from something that they're accustomed to referencing for information.

But what about voice communications?

The radio vs smartphone battle
If we can enable situational awareness and communications through smartphones via applications like ATAK, then there's no need for those old school radios for communications anymore, right?

Well, not really.

Candidly, voice communications will always be the primary form of communication in most last mile environments and situations. Warfighters will still need to call for help if they're injured. Emergency personnel will want to talk to their command centers for directions, information or to request assistance. That's not going to change – even if new generations of users are more likely to text than call someone.

Smartphones in theater can utilize mobile mesh networks for many applications – such as mapping and text communication. But, without a terrestrial network, they can't do voice communication, video communication or large data transfers. So, voice communications over radio will always be necessary.

Smartphones utilizing mobile mesh networks are a compliment to radios for voice communications. They deliver the mapping, situational awareness and text messaging that many warfighters, emergency personnel and first responders need and have come to rely on from their smartphones, but they're not a replacement for the voice communications of radios in places where terrestrial networks aren't available. However, together, they can make a mobile, compact combination that can deliver everything necessary for off-the-grid communications, situational awareness and connectivity – even in areas where traditional communications infrastructure is unavailable, compromised or denied.