Top 5 takeaways from Craig Fugate's keynote address at IWCE 2020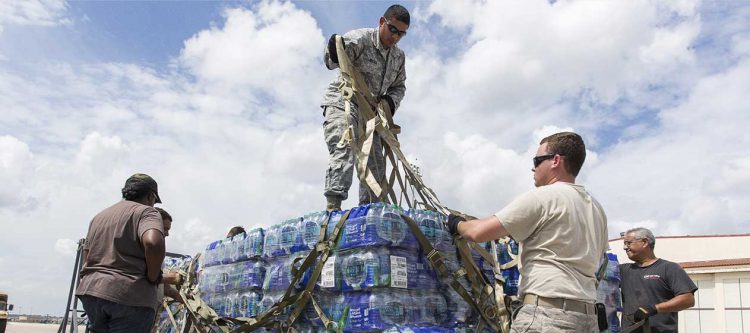 Last week's IWCE 2020 conference featured 48 breakout sessions on everything from broadband to deployable networks, and even featured keynote speakers such as former FEMA Administrator Craig Fugate.
In his keynote address, Fugate addressed hundreds of virtual attendees on an often overlooked area of critical communications — interoperability with disaster volunteers. When volunteers have no way of knowing where help is needed and no way to communicate once they arrive on the scene, their potential to support response efforts is typically underutilized. 
In an era where COVID-19 is already rapidly changing disaster response communications standards, Fugate's address offered some new insights on how to take advantage of a tool already in the pocket of every disaster volunteer: the cellphone. Here's our top five takeaways from Fugate.
Your cellphone is not a brick.
Prior to Hurricane Katrina's landfall, local residents were dependent on their cellphones for communications. During critical hurricane rescue and response efforts, many cellphones were effectively inoperable due to the loss of cell towers. Emergency management agencies witnessed communications challenges at every level, often concerned for the safety of disconnected volunteers who stepped up to offer assistance on a daily basis. 
This is not an unusual story. Emergency management agencies typically receive support from "spontaneous" local volunteers who are not trained on government radio or satellite communications systems, but do arrive at the scene with their personal cellphone. Even so, many emergency response teams tend to think that if cell networks are down and congested, what good is a cellphone? 
In his speech, Fugate argued that public safety and emergency response agencies need to revisit the potential of cellphones, especially given the latest advancements in mobile technology since Katrina. 
"It is not quite a brick," he said. "It has two radio channels that are not dependent on cellular networks, and this is wifi and Bluetooth."
Decentralized, peer-to-peer networks eliminate "single points of failure."
Unlike cell towers and terrestrial communications infrastructure, decentralized systems like mesh networks avoid single points of failure. For example, each device or "node" in a mesh network transmits information from device to device, instead of routing signals through a central hub, base station, or repeater. If one user's node goes dark, the transmission can still hop to the next available node and rebroadcast to the rest of the network. 
Fugate compared this peer-to-peer setup to wifi routers in a home — but also pointed out that our personal cellphones are also capable of speaking directly to each other during an emergency, and across much longer distances. He credited this form of technology back to the mesh networks designed for military use. In fact, he said, amateur ham operators and hackers actually repurpose routers today for this very same purpose — to avoid the failure-prone towers and communicate completely off the grid.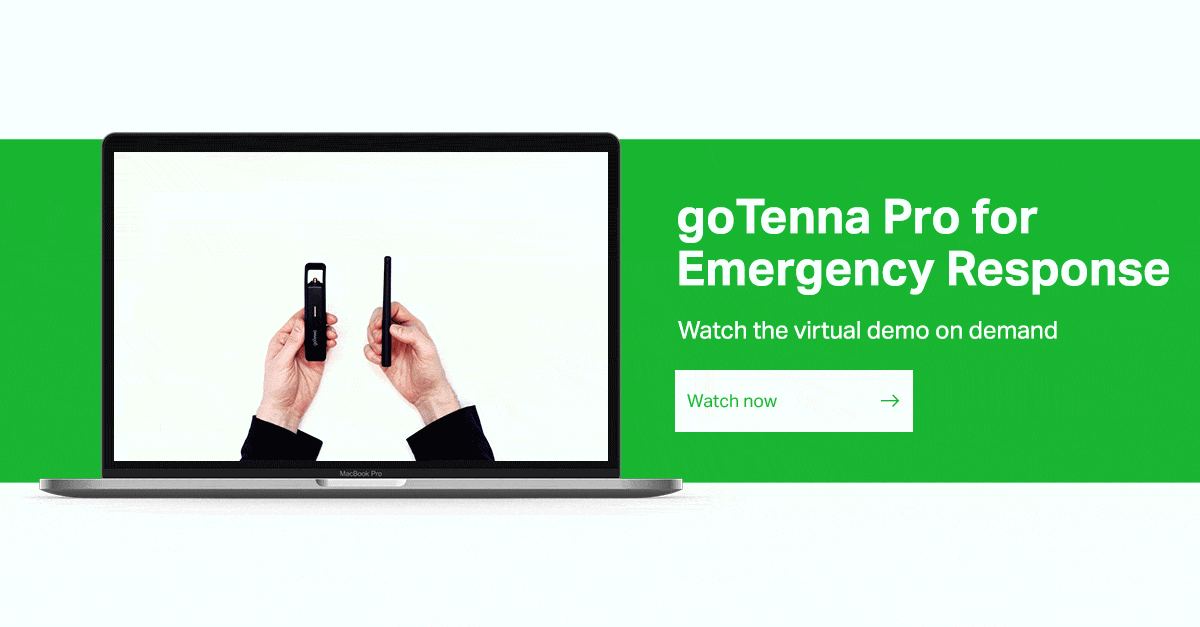 But not all decentralized networks require extensive setup and training. "Some companies out there like goTenna have built applications for first responders," noted Fugate as he began to explain some of the practical solutions for public safety agencies today.  
Volunteers are more skilled on a cellphone than a two-way radio.
So, how can emergency response teams take advantage of mesh networks using existing cellphones? Fugate argues that the Red Cross, Salvation Army, and other humanitarian organizations need to abandon reliance on traditional radio systems in favor of mobile technology. 
"The fastest response that I've ever seen is neighbor helping neighbor," said Fugate. Trained or untrained, volunteers are often welcomed for the speed and effectiveness they bring to a major disaster response operation. 
If volunteers have the ability to pair a mesh networking device to their existing phone and a teamwide situational awareness app, then they can get to work much faster. Radio systems are typically government-operated or in short supply. And Fugate added, "If everything is down, we build a mesh, and people can communicate with each other."
Centering the disaster volunteer communications plan around inexpensive, easy-to-use mesh networking devices will not only improve response times but also save costs in the long-run by addressing the root cause of many issues in the disaster recovery phase. According to Fugate, connecting individual volunteers and trained staff members as quickly as possible will help overcome the common barriers of 'I don't know where to help' and 'I don't know where to get help.' 
Operating on a mesh-enabled mobile network can pay for itself.
The cost-saving potential of mesh-enabled mobile networks doesn't end at the recovery phase, either. As agencies assess their budget and prepare for the next storm season, a disaster response communications network built on mobile devices and apps makes it easier to track uncertified volunteer hours for FEMA grant purposes.  
"For every dollar, we can track volunteer work, we can match [funding]… it becomes a cashless match," said Fugate. 
Particularly in the current economic situation, COVID-19 has made it difficult for agencies to request and receive funding for disaster response. Federal assistance, through tax dollars, provides 75% of the cost of uninsured losses, cost of response, and the cost of cleanup. When it isn't possible for agencies to meet their 25% cash match requirements, volunteer hours can help fill the gap. But if you're not tracking volunteers, you lose that ability to get funding. 
Instead of volunteers providing self-reported hours, agencies can use mobile communications tools to also alleviate some of the administrative burden in this increasingly critical budget process. 
Connectivity is critical for every part of the response. 
While it's important for disaster response teams to stay connected to each other, it's equally important for public safety agencies to ensure impacted members of the community also have access to life-saving communications. This was one of Fugate's top lessons from his time at FEMA when he was responsible for the federal response to Superstorm Sandy: 
"I kept asking: What can we do for the public? And they were initially not sure that they understood what I was asking. I said, 'Look, because we have so many devices that are wifi-capable when we have congestion or systems go down, if we can provide wifi connectivity people with devices can start taking care of their needs: getting information, letting people know they're OK, registering for assistance, filing insurance claims and getting updated information that may not be available almost anywhere else."
During Sandy, FEMA facilitated wifi stations, satellite receivers, and charging ports for the public, especially in disadvantaged areas where residents didn't have reliable access to cellphone networks or unlimited data plans, if service was available. 
Fugate firmly believes that communications should be treated as an essential public service — not only to connect loved ones to each other, but also to ensure first responders know who and where to send help. "By building these types of networks, you can start getting people help where it's needed, where resources are. This idea to be connected is critical," said Fugate. 
Watch former FEMA Administrator Craig Fugate's full IWCE Keynote Address below: