CivTAK brings military-grade situational awareness to any professional team — here's how to take CivTAK off the grid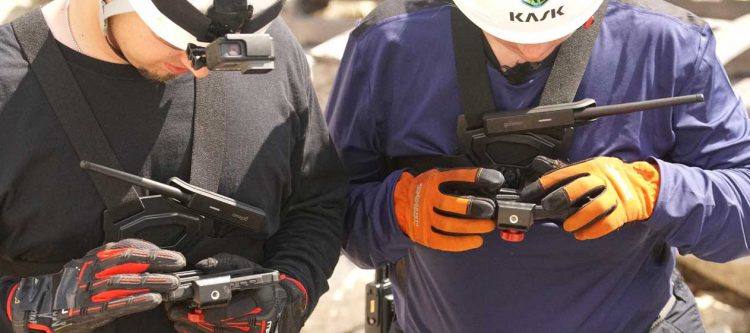 The civilian version of the U.S. military's situational awareness application, ATAK, is officially released so any team around the world can take advantage of its leading tools for teamwide command and control — completely free of charge.
The Team Awareness Kit for Android (often referred to as CivTAK or TAK-CIV) has already been deployed to major events, such as Hurricane Harvey, the Super Bowl, and several wildfires on the West Coast. It's also the de facto tool for blue force tracking amongst partner nation military forces. 
Why is CivTAK growing increasingly popular, even outside of military operations? As TSgt Kyle Evans with the 147th ASOS TACP/JTAC of the Texas Air National Guard described during Hurricane Harvey in 2017, "[CivTAK] started on our end as a way to track my guys in the field. Over the past days, use has blown up." 
Much more capability than a paper map
Based closely on ATAK, which was originally developed by the Air Force Research Laboratory, CivTAK gives team leaders the ability to view team members' locations, plot points of interest on a map, and exchange messages and other files in private, group, and broadcast chats. 
These capabilities are essential for any team's situational awareness, and take shape in some of the following app features and tools: 
Placement Tool

to mark points of interest

Range & Bearing Tool

for tracking distance and providing directional information

Route Planning & Navigation

for planning multiple routes and navigation in real-time

Bloodhound Tool

allows selection of two points and displays bearing and range information between them

CASEVAC

for marking casualties on a map and planning evacuation routes shared across the team
Without CivTAK's mobile capabilities, operators would rely on physical maps, compasses, line-of-sight communications, and pure instinct. While CivTAK is an incredible situational awareness tool, it's only useful if the mobile device running the application has connectivity. What happens when terrestrial cell, wifi, and satellite networks are denied or compromised? 
Taking CivTAK off the grid 
Luckily, there is a way to extend CivTAK connectivity even in places where the network infrastructure is unavailable or unreliable — and there is a way to do so easily without the need for significant technical expertise or complex IP-based solutions. 
Utilizing mobile mesh networking technology, teams can effectively turn each individual's smartphone into a multi-hop mesh node. Many teams accomplish this by pairing their smartphones to a goTenna Pro X mesh networking radio device via Bluetooth LE or USB, and running CivTAK with the goTenna Pro X plugin. While goTenna's plugin only supports low-bandwidth data transmissions (and not the full suite of CivTAK capabilities), it still provides essential mapping, location tracking, and messaging functionality when no other signal is available. 
Taking CivTAK off the grid with a mesh networking solution like goTenna Pro doesn't mean sacrificing network range, either. These nodes can communicate with each other over long distances and even over physical obstructions — such as mountains — as long as another relay device is strategically placed on a high point or drone, for example, to receive and rebroadcast the signal. 
When communications and situational awareness are necessary for a coordinated and collaborative deployment, CivTAK delivers all of the tools that teams need to stay connected. And when fallen cell towers and other obstacles prevent mobile connectivity, mesh networking technology ensures teams can keep transmitting essential information to every team member's screen.