Five ways mobile mesh and IoT sensors can extend the government's reach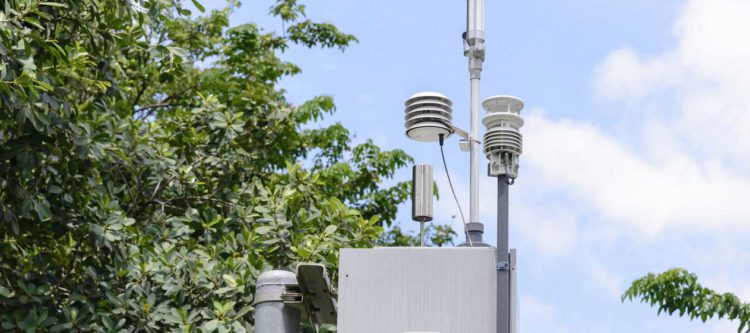 Whether it's from tight budgets or a lack of personnel, federal agencies have long struggled to accomplish incredibly important, massive missions because of a lack of resources.
These inadequate resources have had dire consequences for Americans in the past – impacting agencies' abilities to inspect food processing plants, and even police themselves for fraud, waste and abuse. But there is a new technological tool that is making it possible for agencies to do more and extend their reach, even when they're resource constrained – the Internet of Things (IoT).
Today's advanced IoT technology enables government agencies to deploy sensors in terrestrial, air, and maritime environments. These sensors serve as the backbone of new and innovative information monitoring and data gathering capabilities that help better inform key decisions and policymaking. They also give agencies the ability to monitor things that they may not have had the staff or budget to monitor in the past.
For IoT sensors to work – reporting data or sending alerts in real-time – they need to be connected. Terrestrial cellular networks are a viable option for connecting these IoT devices. Unfortunately, cellular connectivity for a large number of sensors can be cost-prohibitive for many government agencies. Worse, many of the environments that desperately need IoT sensing and monitoring capabilities are out of reach of traditional terrestrial and cellular networks. This creates a massive connectivity gap in key remote areas of interest and research, and leaves critical data and information to fall within the federal government blind spots. 
Mobile mesh networking can be the spotlight that shines on and eliminates these blind spots. Through the combination of mesh networking and IoT sensors, government agencies can now expand and optimize their scope and reach to these austere environments. By pairing IoT sensors with mesh network devices, government agencies can gain the ability to access, record, and retrieve sensor data and information from remote, austere environments, unlocking the door to new IoT government initiatives.
Here are five use cases of how IoT sensors can optimize government reach with mesh networking: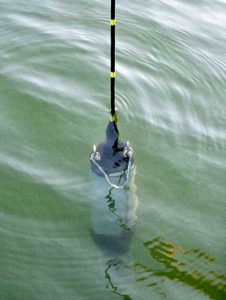 Monitoring Marine Environments
As climate change continues to be a pervasive, existential threat, there may be no greater indicator of Earth's environmental future than our oceans. As the scientific community and governments around the world come together to combat the climate crisis, they are turning to marine environments to assess the extent of climate change, as well as create predictive models of what is to be expected in the future.
IoT sensors planted in the ocean can monitor rising sea levels, temperature changes, pollution levels, and other invaluable data indicators that can assist government agencies in assessing how to protect marine environments and the Earth, as a whole. But a challenge arises when trying to relay that data back to shore or to observatory vessels stationed at sea, especially when these remote, oceanic IoT sensors are far out of reach from terrestrial network connectivity. 
Wirelessmesh network devices paired with these IoT sensors create a network of connectivity that can backhaul gathered data and information from the IoT sensors back to headquartered observatories, without relying on terrestrial connectivity.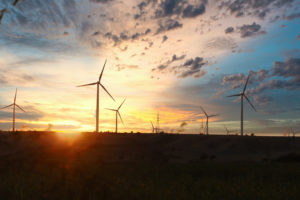 Offshore Wind Farming
As governments around the world begin to scale back on fossil fuel resources and invest in sources of renewable and clean energy, harnessing the power of the wind has become a staple of sustainable energy. Offshore wind turbine farms are popping up in seas and oceans all over the globe, providing powerful outputs of renewable energy. 
Though wind turbine farms are sure to be a mainstay of the clean energy industry, it is critical to have the ability to carefully monitor these remote, massive structures. But with these farms being miles and miles away from the shoreline, it can be difficult to access recorded and gathered information and data from these turbines.
By adding mesh network devices to the IoT sensors that are attached to wind turbines, information and data can be transmitted back to energy officials and researchers onshore, where they can then assess the physical conditions of turbines, as well as measure output and any changes in function.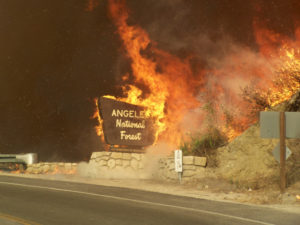 Wildfire Detection and Prevention
As average global temperatures continue to rise and extend the duration of dry seasons in wildland territories, the federal government needs to be able to monitor and mitigate the risks of potential wildfires, as well as detect, contain, and suppress them early on in order to reduce their potential footprints. According to data from the National Interagency Fire Center, Federal wildfire suppression costs in the United States have spiked from an annual average of about $425 million from 1985 to 1999 to $1.6 billion from 2000 to 2019. State suppression costs have also seen a dramatic increase.
IoT sensors deployed in these wildland environments are critical to the information gathering and decision-making processes in combating wildfires, but these sprawling terrains are often off-grid and out of reach of traditional terrestrial network connectivity. By linking these deployed IoT sensors with mesh network devices, key information and data can be backhauled to wildfire officials, allowing them to limit the damage and spread of a potentially more devastating situation.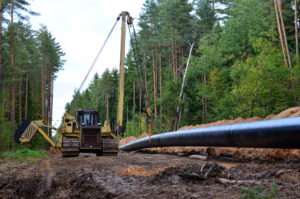 Oil and Natural Gas Pipelines
According to the U.S. Energy Information Administration, the U.S. natural gas pipeline network consists of 3 million miles of mainline and other pipelines that link natural gas production areas and storage facilities with consumers. With these pipelines serving as the backbone of U.S. critical infrastructure, it is highly important that they be closely and continuously monitored for pressure changes, leaks, and ruptures, especially since half of all current pipelines are over 70 years old.
Out of all the listed use cases in this article, monitoring the extensive networks of millions of miles of connected pipelines may be the most challenging. The surface area that needs to be covered and monitored is immense and a great portion of these pipelines run through austere and remote environments that lack connectivity. 
By pairing IoT sensors with mesh network devices along the pipelines, government officials and oil and gas professionals can retrieve information from these sensors by having recorded data backhauled for assessment and monitoring.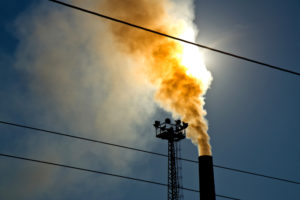 Air Pollution Monitoring
There is no environmental factor that has the same impact on daily human life than the quality of the air that we breathe. According to the 2019 State of Global Air report, air pollution was ranked the fifth highest mortality risk factor in 2017 globally. Combine this with the fact that air pollutants are one of the leading causes of environmental degradation, it is imperative that the federal government continues to push for the monitoring, assessment, and reduction of air pollution in the U.S.
One of the solutions that is becoming more prevalent in use are IoT sensors attached to tethered, airborne drones. IoT sensors in the air can monitor and detect air pollutant levels in the air environment. Unfortunately, it is difficult for drones at higher altitudes to establish connectivity to backhaul data to environmental officials on the ground, especially when they are tethered in remote areas.
Through the combination of mesh network devices and drone IoT sensors, air quality data and information can be easily transmitted through mesh network devices back to monitoring headquarters for assessment and evaluation.
Click HERE to learn about the benefits of leveraging IoT sensors at the last mile.
To learn more about how mobile mesh networking devices can enable mission-critical communications for military personnel and tactical operators click HERE to watch the Webinar, "Testing goTenna Pro X Mesh Networks in a Dense Forest."