How mesh networks can keep rural hospitals from overcrowding during COVID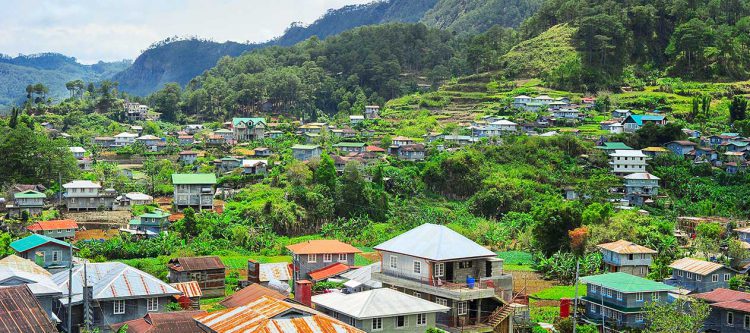 The ongoing COVID-19 pandemic has created a number of difficult and unique challenges for healthcare providers and hospitals – and few have been as impacted from an operations and financial perspective as rural hospitals in remote areas.
In addition to the financial impact of losing 30 percent or more of the outpatient procedures that keep rural hospitals financially viable, there has been a host of equipment, staffing and other challenges that rural hospitals have had to contend with. Not least among these is overcrowding from the pandemic that is exasperated by staff shortages.

These staff shortages and overcrowding issues can have a chilling impact on the health and safety of patients at rural hospitals – many of which have to provide service to patients spread out across a large geographic area, including some geographically isolated locations. A recent USA Today article illustrates:

The Dumas hospital has space and staff for 11 coronavirus patients, but only three who are really sick and need intensive care. When they need lifesaving therapies Turner's hospital can't provide, his staff tries to find open beds at larger hospitals…Some patients have died waiting for space at big-city hospitals. Six patients died in six days recently; two died within 24 hours last week.

When a global health crisis emerges with the scope and consequence of the COVID-19 pandemic, keeping overcrowding from occurring in rural hospitals is a priority so that those most in need can get the attention and care they require. But to accomplish that, it's essential to identify the patients in most need of help and get them to rural healthcare centers, while simultaneously identifying those that aren't in imminent danger, and keeping them away.

That could come across as cold or uncaring, but patients presenting with some minor COVID-19 symptoms or that have self-diagnosed with COVID and that don't really have COVID-19 can tie-up necessary resources for those that really are suffering with the disease.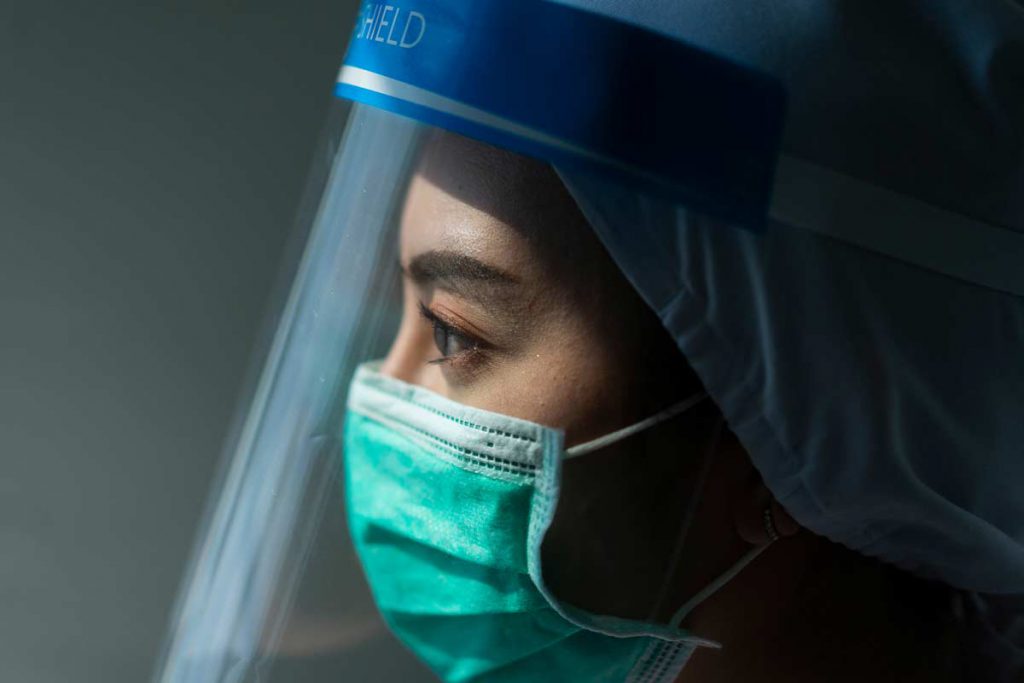 This was very much the case in the Philippines, where patients in remote, geographically-isolated areas outside of the nation's major cities were being brought into rural hospitals and healthcare centers in massive numbers. Rural healthcare providers and emergency medical personnel would travel to remote villages, see patients with some symptoms that could be COVID, and transport them all back to rural hospitals and clinics – overwhelming facilities and making it difficult to treat those that really needed it.

While the Philippines may seem like an exotic place a world away, the problems they were facing were not unlike those rural hospitals in America and other places around the globe are confronting right now. Out of an abundance of caution, potential COVID patients are brought to hospitals and overwhelm the system – even though the CDC says that not everyone with COVID symptoms needs to seek emergency care.

Luckily, a system embraced in the Philippines could be replicated in the States, or virtually anywhere else around the globe, to ensure that only those that really need care are brought to medical facilities.

Communications cure crowding
When the pandemic arrived in the Philippines, emergency medical personnel would reach a remote village and immediately transport any citizens with potential COVID symptoms straight to a rural hospital. They quickly realized that this was not sustainable, as the hospitals got overrun quickly – often with patients that didn't even need to be there.

Local officials realized that getting physicians and other trained medical personnel that were more familiar with the disease involved in the decision to transport the patient could help reduce the unnecessary hospitalizations and fight crowding. However, communications in the remote, rural areas of their nation can be spotty, with terrestrial communication networks often unavailable. A problem that many rural areas in America also share.

Each of the emergency medical professionals could have been equipped with a satellite phone to enable communication with medical personnel back at the large city hospitals with the most experience with the disease. However, the cost of those devices was too high and handling a flood of calls from emergency medical personnel in remote areas posed its own logistical challenges.

To solve this problem, each emergency medical professional in the field was equipped with a mobile mesh networking device – with one of the devices connected to a satellite phone. This enabled them to share information in the field among themselves -and reach back to the rural hospital – easily and at very low cost.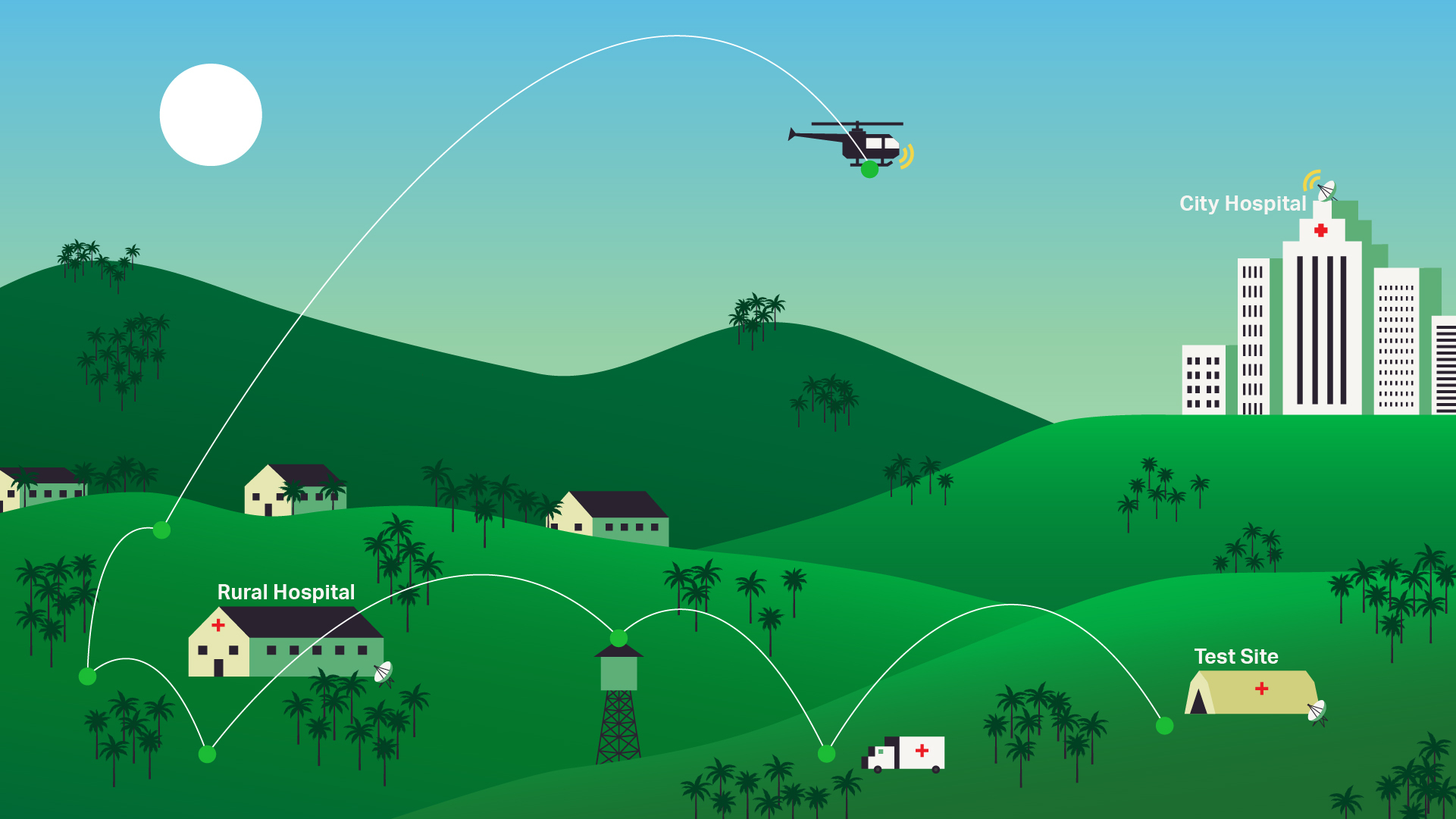 When potential COVID cases would be identified, the emergency medical personnel would share the details via mobile mesh with the rest of their team. These conversations were visible to the medical professionals in the rural hospital via the satellite phone, who could then consult with the doctors internally – and in the larger, city hospitals – to determine if that patient needed to be hospitalized. Emergency workers from HARP Rescue used the same type of technology for medical rescues following Hurricane Dorian.

This is an incredible use case for mobile mesh networking. The mobile mesh devices delivered just what was necessary from a communications and situational awareness perspective for medical professionals and emergency medical personnel without adding a significant upfront cost – or any recurring costs – to the local government. They provided a simple and elegant solution to a massive problem that could have quite possibly cost people their lives.

In a global health crisis, such as the COVID-19 pandemic, communications can be the cure for overcrowding in rural hospitals – keeping people from utilizing hospital resources unnecessarily and taking them away from someone more in need. Even when terrestrial networks are unavailable, mobile mesh networks deliver exactly what's needed, can be rolled out quickly, and can be utilized at very low cost – enabling funds to go to more important things, like PPE.
To learn how goTenna Pro can be used for medical deployment in rural communities, download the Mobile & Field Hospital Communications 1-Pager here.
Click HERE to learn about how HARP Rescue connected Hurricane Dorian recovery teams used goTenna Pro following island-wide destruction and the loss of terrestrial connectivity in the Bahamas.