Sounds from the underground – the comms challenges presented by tunnels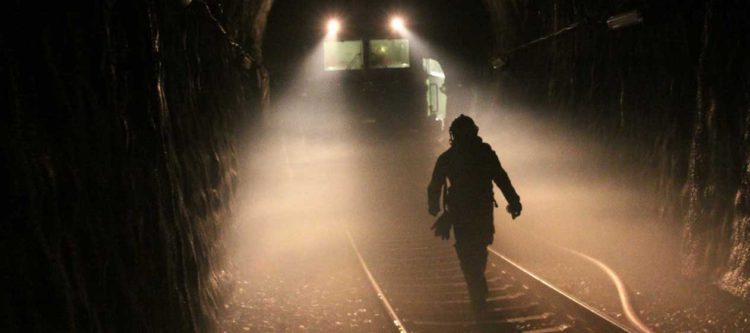 In previous articles on The Last Mile, we've explored how emergency and disaster response scenarios can create communications and situational awareness challenges for first responders and emergency personnel, especially in places where hurricanes, wildfires, or tornadoes have destroyed network infrastructure. We've also looked at how warfighters and other military tactical operators can struggle to communicate when deployed to places where terrestrial networks are untrusted, unavailable, or denied.
But natural disaster response and military operations in geographically isolated locations are not the only scenarios in which military personnel, law enforcement, and first responders may struggle to communicate. Even in populated areas such as cities with reliable terrestrial networks that have not been denied, there are scenarios and locations in which connectivity could be a challenge. Some of those locations include subterranean environments – such as basements, tunnels, and underground structures.
The traditional radio communications that first responders, law enforcement, and military tactical operators often rely on can struggle to penetrate the ground, making it difficult for tactical operators underground to communicate with those on the surface. In these instances, tactical operators may rely on cellular networks to stay connected, but not all cellular networks extend underground into subway tunnels or underground parking garages. Also, some cellular networks can be denied in emergency scenarios, as increased network traffic makes connectivity difficult.
You may be thinking that this isn't that large of a problem. After all, how many emergency response, law enforcement, or military operations are conducted underground? But they're actually a lot more common than the average person would anticipate.
Here are some examples of why tactical operators might need to operate underground:
Subway tunnels
Every major city with an underground transit system will eventually need an emergency or law enforcement response underground. And there are a number of recent examples.
On April 12, 2022, there was a subway shooting in the Sunset Park Subway station in New York City. On that day, an armed assailant on the 24th street train set off a gas bomb, then started shooting indiscriminately at passengers while wearing a gas mask. Overall, ten passengers were wounded from gunfire and the assailant was able to temporarily evade capture in the resulting chaos.
"A uniformed officer approached, said his radio was not working and asked passengers to call 911." – The New York Times reporting on the Sunset Park Subway Shooting
In emergency situations such as these, the resulting response can include a large number of different city, state, and federal agencies and law enforcement organizations. In this instance, the response included the NYPD, FBI, multiple bomb squad units, and ATF. With this many disparate organizations responding, communications are essential, and interoperability between communications equipment and systems is necessary.
Drug smuggling tunnels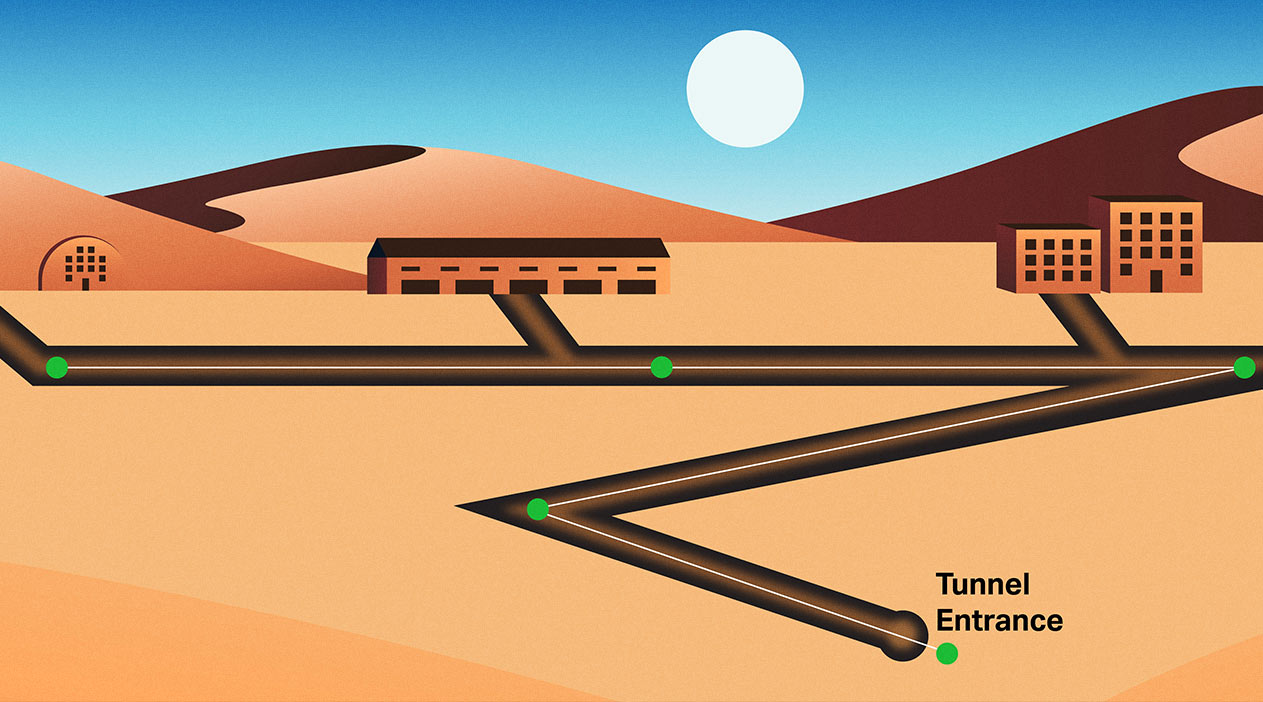 When the average American thinks about crimes that occur in tunnels, drug smuggling tunnels at the southern border are often what comes to mind first. U.S. Authorities have found about fifteen sophisticated drug smuggling tunnels on California's border with Mexico since 2006.
Law enforcement regularly patrols these tunnels along the border and needs to be able to communicate with personnel above ground during these routine patrols. However, cell connectivity is scarce or nonexistent in many parts of the southern border. Since radio signals can struggle to penetrate the ground, this can leave U.S. Border Patrol agents with no ability to communicate with those on the surface, and communications are essential for the safety of Border Patrol officers.
As former Chief of the United States Border Patrol, Carla Provost, recently told The Last Mile, "When I was the interim patrol agent in charge in Nogales, we had agents get into a shootout with drug smugglers outside of Nogales…it was a very dangerous situation. Then there was the situation where an agent was murdered by a 'rip-off' crew operating in a remote location near Tucson. All the way back to the early days of the Border Patrol, there have been situations where knowing where your men and women are and being able to communicate with them would make them safer."
Border Patrol agents that run into drug smugglers during routine tunnel patrols may find themselves in a difficult, dangerous situation with potentially deadly consequences and no ability to call for assistance.
Basement apartments and underground structures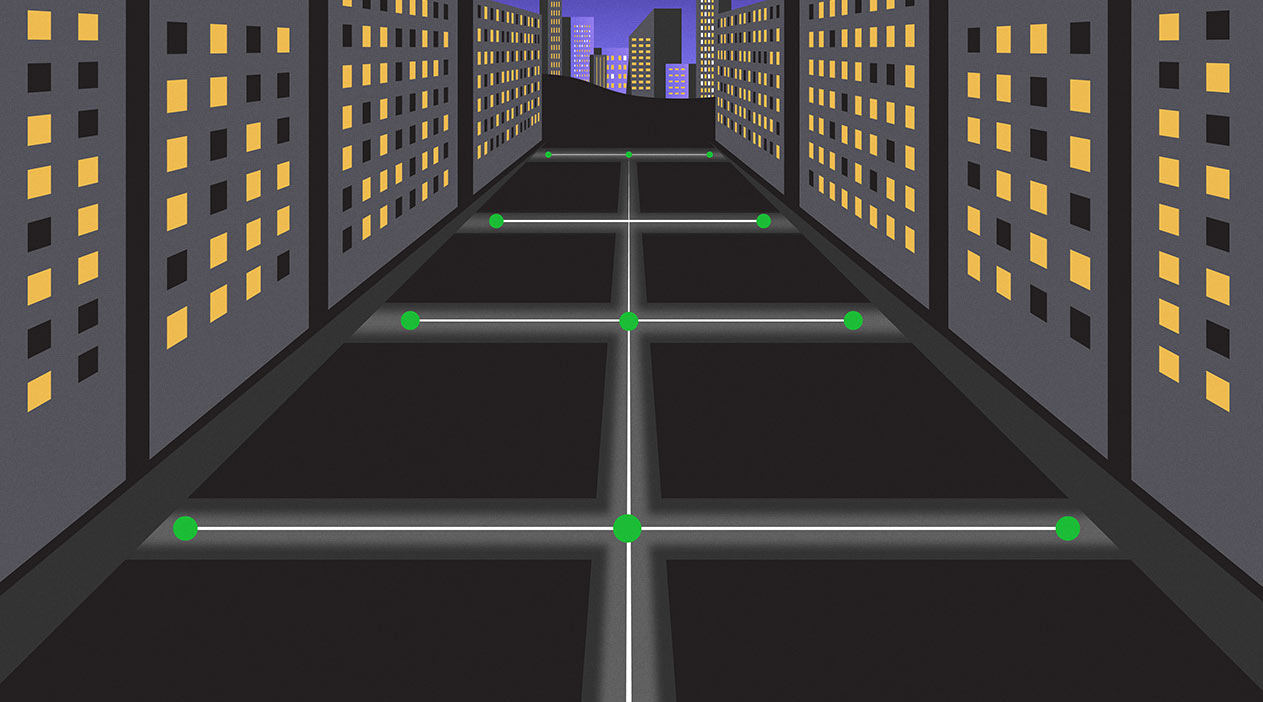 Apartments that sit below ground level are common in most major cities like New York City, or Washington, D.C. So are underground parking garages and other underground structures, such as connecting tunnels and walkways.  When disaster strikes or emergency situations happen in these locations, the law enforcement and emergency responders that arrive on scene could struggle to communicate with each other, and those on the surface. 
There are a number of real-world examples of individuals in basement apartments and other underground structures needing rescue in natural disasters. For example, in September of 2021, Hurricane Ida rampaged through New York, New Jersey, Pennsylvania, and Connecticut, creating a catastrophic flash flood that killed forty-three people in total. This flood brought 7.9 in of rain in total and had 3 in of rain downpour within the first few minutes of the storm hitting. 
Hurricane Ida left 150,000 homes without power and took out power lines making it impossible to call for help in some areas. Most of the casualties from the storm died in basement apartments that couldn't be reached because they were submerged with water in minutes. 
In disaster situations, such as hurricanes, first responders are tasked with helping to save survivors and get them to safety. But it's essential that they, themselves, stay safe. Communications are essential for calling for help and keeping track of all tactical operators. 
When rescue operations are occurring in underground walkways, below-ground parking garages, or even basement apartments, communications and situational awareness is hindered, and first responders are put at risk. 
In our next article, we'll look at how mobile mesh networking can be used in subterranean environments to enable communications and mitigate the risk that tactical operators face underground.
TO SEE HOW WELL A MESH NETWORK WORKS IN DIFFERENT ALTITUDES AND TERRAIN, CLICK THE LINKS BELOW: