5 reasons why mobile mesh is an essential military communications tool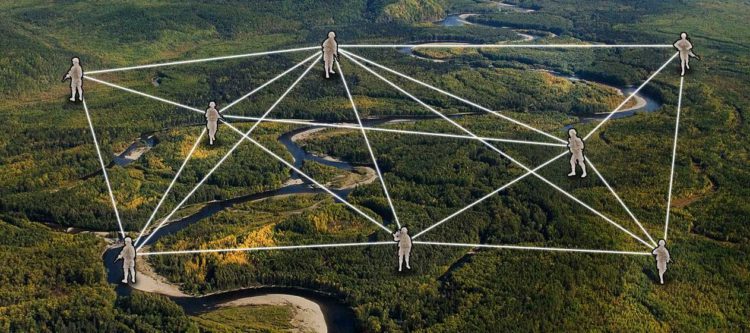 As connected devices and the network-enabled platforms and weapons systems of tomorrow make their way into every part of the mission, many across the DoD are looking to the rapidly advancing commercial satellite industry and 5G networks to deliver the military communications that they require to operate.
Unfortunately, 5G networks aren't always readily available in austere environments and at the tip of the spear. Also, while the price of satellite connectivity continues to decrease as satellite capacity and bandwidth increases, satellite services can be an expensive communications tool that can also be denied by adversaries or degraded by specific environments.

Today's military needs a communications tool that can deliver mission-critical connectivity and situational awareness even when these solutions are unavailable. They also need a way to extend the connectivity delivered by their 5G and satellite services while making their networks both more resilient and redundant.

Mobile mesh networking can accomplish all of these things – acting as an essential military communications tool across many levels of the PACE plan. But what, exactly, is mobile mesh networking, and how does it work?

A modern take on a tried and true communications tool
A mobile mesh network is a network of devices, often called nodes, that communicate with each other using peer-to-peer wireless links over multiple hops by bouncing a message from one device, through another and landing at a third (or fourth, etc). There is no central hub or infrastructure required.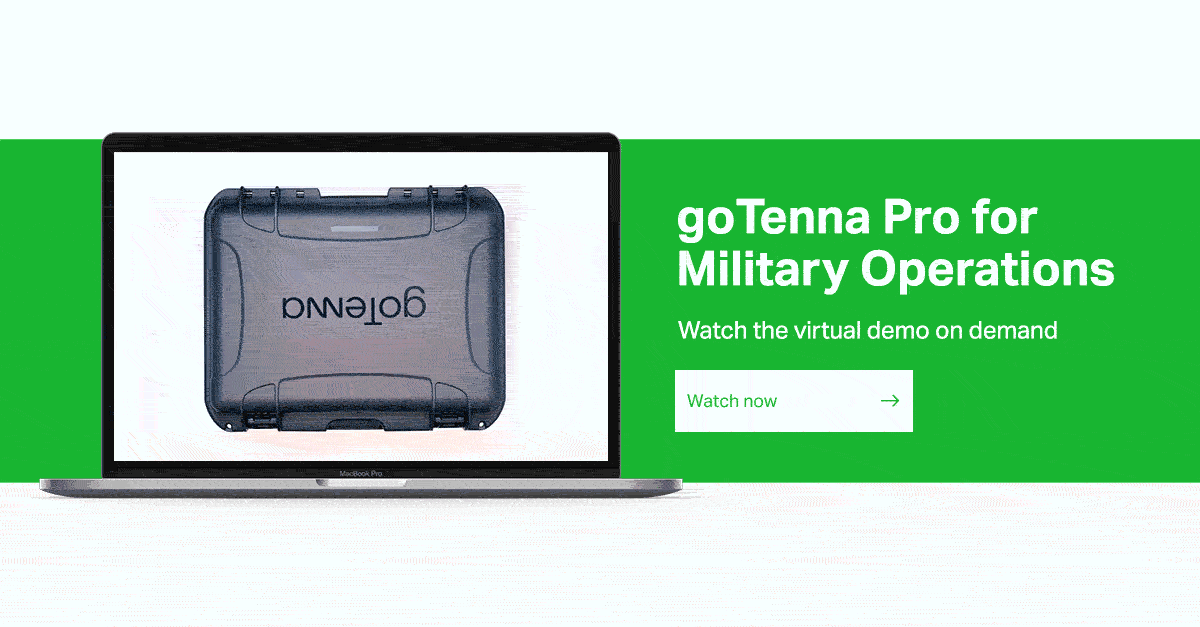 This means that if one node goes offline, the rest of the network keeps functioning, ensuring that connectivity is always available.

The U.S. military paved the way for the very first "mobile ad hoc networks (MANET)" in the early 1970s. However, these early mobile mesh networking devices carried a stigma of being bulky, heavy, low-throughput, and expensive.

While that stigma no longer applies to today's modern take on mobile mesh networking, the original intent and need for the technology remain the same.

Today's modern mobile mesh networking solutions weigh about as much as a tennis ball. But don't let that small size and lightweight confuse you. These technologies remain critical to meet the DoD's command and control requirements against threats to traditional military communications infrastructure.

The benefits of mobile mesh
Today, mobile mesh networking devices function as a form of redundant military communications in the case of satellite warfare, cellular outages, or other forms of denied comms at the tactical edge. They can also function to extend connectivity from satellite and 5G networks across larger geographic areas by rebroadcasting signals from one node to another.
But the abilities to enable resilient, redundant communications, and extend the effective range of other communications solutions are just two of the many benefits of mobile mesh networks. Here are five more reasons why mobile mesh is an essential tool for the modern military.

1) Undetectable
Mobile mesh networking devices function without giving away the warfighters' positions and can be difficult to deny since they're difficult to detect. In a recent U.S. government test last year, mesh networking devices were the only undetected form of communication in a field exercise. All other forms of communications, including voice radios and other IP-based forms of communications, were picked up by the notional adversaries in a test.

2) Foolproof
Because mesh networking devices are End User Device (EUD)-enabled, they work in conjunction with an Android or iOS-based device and relay data from one user to another. There is no need to have a retransmitter, carry heavy equipment or go through days of training to get it set up. Users can be trained on how to set up a mesh network within minutes versus days or even months. It can be as easy as pairing a Bluetooth speaker to the phone in your pocket and learning a new app. Today's devices even allow users to stand up devices using QR codes and deploy within a matter of minutes.

3) Long-Range
Just last year, Tough Stump Technologies hosted a mesh networking test in which they simulated off-grid military operations at their Granite Creek Training Facility in Montana. Some of the mobile mesh networking devices tested were capable of broadcasting signals that exceeded 55 miles (88 kilometers) in range.
4) Longer-Range
The higher you elevate a mesh network device, the wider your coverage becomes. In one field test, a mesh device onboard a "Twin Otter" fixed-wing aircraft traveling at an altitude of 12,000 feet was able to extend connectivity to users inside an SUV 49 miles (79 km) away.

5) Low Cost
The low cost of today's mobile mesh networking devices in the hundreds of dollars has made them common in the day-to-day operations of the military. This is extremely inexpensive compared to mesh radio predecessors many decades ago which cost tens of thousands of dollars per unit. Mobile mesh devices do not require a subscription to operate like a cell or satellite service plan. This makes it possible, and economical, to hang a mesh networking device off of every soldier, airman, marine, and ally. This also makes them the perfect tool to partner with GPS tracking tags, such as Tough Stump's ATOS solution.

To learn more about how mesh networking technology can serve the DoD, click here to download the whitepaper, "Remote Situational Awareness for Special Operations Forces."